TOEFL Scholarships
Access Free Information, Scholarships for Exam
TOEFL, Test Of English as a Foreign Language, is a standardized exam that determines whether or not non-native users can understand and use the English language at a college level. The exam is administered worldwide and is usually taken online, though when that is not possible, a paper exam is provided. Using and understanding English in an academic setting is a prerequisite for colleges that use TOEFL results to admit non-native applicants.
English proficiency is required by many organizations, so TOEFL is the standard used by government agencies, immigration departments, private sector businesses and licensing boards to establish competency among non-native English speakers. For college students, the test has an impact on admissions and financial aid. Not only is favorable TOEFL performance required for admissions into many top United States schools, but the test is also used to determine eligibility for scholarships and other financial aid.
Consult with financial aid officials at your school, as well as individual scholarships program administrators, for up-to-date information about TOEFL and other application requirements.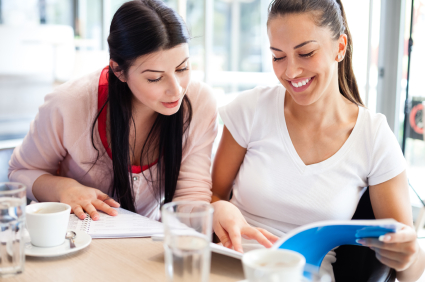 There is a fee required to take the TOEFL exam; and in some instances, students pay for additional preparation assistance prior to the exam. Depending on where you are from, what you are studying, and what types of programs are in-place at your school, you may qualify for financial aid that offsets the cost of taking, and preparing for, the TOEFL exam.
Two TOEFL Test Types
There are 'Institutional' and 'International' TOEFL exams. An Institutional TOEFL is one given by a particular institution, such as a business entity, to assess a non-native person's understanding of the English language. The score received on this form of TOEFL may, or may not, be accepted at other institutions. The International TOEFL exam is given worldwide, and the standardized score is widely accepted at institutions of all kinds.
Financial Assistance for the TOEFL
It can be difficult to locate and obtain a scholarship, fee reduction, or fee waiver to pay for the TOEFL examination. There is some financial assistance available, but competition for it is heavy. Some resources are listed below, but individual circumstances and access to TOEFL assistance varies. Use the local American Embassy, Fulbright Competition, high school guidance counselor and any other available resources to help manage TOEFL requirements.
Many financial aid programs include qualified assistance for ancillary higher education expenses – like textbooks, and test-taking. Admissions, placement and TOEFL testing that require paid registration and preparation may be paid for by merit-based scholarships and need-based education grants.
Test Prep Scholarships Available for Students Worldwide
The TEFL Prep Center with Dr. Pamela J. Sharpe offers TOEFL test prep scholarships for students around the globe preparing for TOEFL testing. Student trying to gain admittance into U.S. colleges are eligible, as well as those applicants taking the exam a second time, in order to get a higher score. The $130 scholarships cover the cost of the exam fees and go to a minimum of four recipients annually. To apply, applicants are required to write essays in English, on assigned topics.
TOEFL Fee Waivers for Fulbright Finalists in Mauritius
Finalists for the Fulbright Program for Graduate Study, who are enrolled at American Universities, are granted, along with other application materials, a fee waiver voucher for the TOEFL exam. While the U.S. Embassy in Mauritius does not administer the TOEFL, it does oversee the Fulbright Competition.
High School Students with U.S. Residency May Get a Fee Reduction
If you are a college-bound high school student planning to take the TOEFL, you may qualify for a TOEFL exam fee reduction. Fee reductions are issued based on the level of financial need present in each applicant family. Generally, single-dependant households qualify for the reduction when income is below $20,000 annually.
TOEFL Fee Waivers for Bethesda Chevy Chase High School Students
Students attending Bethesda Chevy Chase High School, in Maryland, are eligible for TOEFL exam fee waivers. Please contact the career center for more information.
Disadvantaged Bostonian High School Students May Get a Fee Waiver
Bottom Line is a free program for disadvantaged junior and senior high school students living in Boston, Massachusetts. The program offers opportunities for at-risk students, including a TOEFL fee waiver for students that participate in Bottom Line. Interested students, who are approaching college-age, are invited to inquire at the Boston headquarters or at The New York or Worcester regional facilities.
Language Concentrations
Browse Scholarships
Resources
More Educational Resources