Spanish Language and Literature Scholarships
Earn a Degree that Earns You More
With the world becoming increasingly connected, it is very beneficial for people to be able to speak multiple languages. In America, English is the official language; but with an increasingly Hispanic population, Spanish is easily the second-most commonly spoken language. There are even regions in southern parts of the U.S. that have a population that are largely Latino.
With so many people speaking Spanish, there is a need for teachers and professionals who are well versed in the language. Many students find themselves majoring in Spanish in college. This can be quite advantageous no matter what career paths you choose. To the best and brightest students who dedicate themselves to learning a second language go the best scholarships. Here are a few scholarship opportunities from around the country.
Scholarship Programs
University of Iowa, Presidential Scholarship for Study Abroad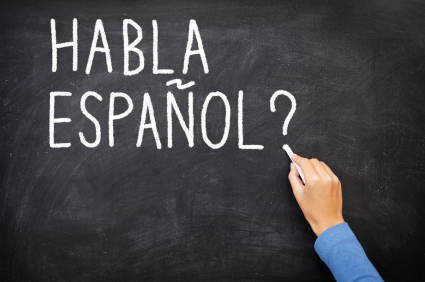 By far, the best way to learn another language is to fully immerse yourself in a culture that speaks it. There are many countries that speak Spanish- Spain, Mexico, and many other Central and South American nations. The University of Iowa extends the Presidential Scholarship for Study Abroad to students wishing to do just that- study abroad. If you are wanting to learn Spanish, you should consider applying for this award.
To be eligible, students must have a GPA of at least 3.33 and have completed a minimum of 12 semester hours before applying. The Presidential Scholarship provides $2,500 in funding to five students each semester. This money can be used to go toward traveling expenses, fees, room and board, and other costs encountered along the way.
Valparaiso University, Department of Foreign Languages and Literatures
The Languages and Literatures Department at Valparaiso University offers incoming freshman scholarships for majoring in Spanish, German, or French. Each year they extend a competition to incoming freshman from all over the country. Students must submit an essay describing what they hope to accomplish both academically and in their future careers. The winner of this competition receives $1,000 in scholarships for their first year. As long as the student remains in the languages program and makes acceptable academic progress, they may renew this scholarship up to three times for a total of $4,000 in scholarships over four years.
Buffalo State College, Department of Modern and Classical Languages
Buffalo State University's Department of Modern and Classical Languages is strives to give its students the best learning programs possible. They offer majors in Spanish, French, German, and Italian designed to allow students to be the best candidate when applying for jobs. They offer a multitude of scholarships including the Ernest S Falbo, the Javier Ortiz-Caledron, and the Maribel Garrett Award specifically for students studying Spanish.
They also offer other merit based scholarships through their alumni association. These awards range from $250 – $1,000 in funding.
Oglethorpe University
Oglethorpe University offers a variety of merit-based scholarships to students majoring in Spanish. The James Edward Oglethorpe Scholarships covers the cost of tuition for four years of schooling as long as students stay in good academic standing. In addition, the Oglethorpe Scholarship provides a stipend for a two-week study abroad trip to Spain. Students must have a minimum GPA of 3.5 to be eligible for this award.
Language Concentrations
Browse Scholarships
Resources
More Educational Resources