Romance Language and Literature Scholarships
Languages with Latin Roots
The Romance languages are rooted in Vulgar Latin, a spoken derivative of Classical Latin. As the gradual collapse of the Roman Empire impaired communication between its different territories, dialects of Vulgar Latin arose and eventually diverged into the ancestors of the various Romance languages. In this case, the term "romance" comes from Romanicus, the name of a medieval Latin vernacular.
Scholarship Programs
The American Association of Teachers of Spanish and Portuguese
American Association of Teachers of Spanish and Portuguese (AATSP) provides scholarships to teachers who belong to AATSP and wish to improve their linguistic and pedagogical skills. AATSP members can apply for two weeks' language immersion or intensive study in Spanish at various schools in any of the following locations:
There is a three-week scholarship at the Embajada de España's Consejería de Educación in Spain, involving travel among various universities in different cities, and a four-week scholarship at the Estudio Sampere in Madrid.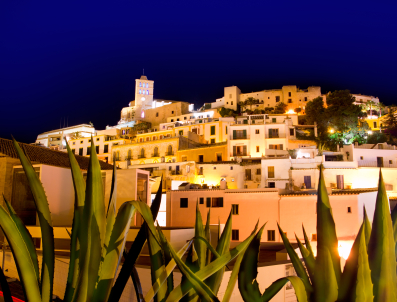 University of Florida, Department of Languages, Literatures, and Cultures
The Department of Languages, Literatures, and Cultures offers one scholarship just for undergraduates. The Nancy Ellen Kaufman Scholarship, in the amount of $500, is given to a French major each year to facilitate study in France. For graduate students majoring in French, there is the Else Duelund Scholarship, which in odd years provides an award of $500.
Both undergraduate and graduate students majoring in French are invited to apply for the J. Wayne Conner Memorial Scholarship/Fellowship. The amount of financial assistance varies from year to year, and the recipients are selected by the department's faculty.
University of Oregon, Department of Romance Languages
If you're a UO student with a declared major or minor in the Department of Romance Languages and you have a GPA of 3.75 in Romance Languages courses and 3.50 overall, you can apply for any one of several scholarships. For undergraduates, there are scholarships named for Françoise Calin or Emmanuel Hatzantonis (two $1,000 awards for each), Helen Fe Jones (one $1,000 award), and Perry J. Powers (one $700 award).
The graduate students compete for the Stickels Scholarship (three awards of $3,000), the James T. and Mary Alice Wetzel Graduate Fellowship ($1,000), the Helen Fe Jones Scholarship (one $1,000 award), or the Graduate School Research Award (two in the amount of $500).
Binghamton University, Study Abroad
The Study Abroad program hosted by Binghamton offers the Majorie B. Turnbull Spanish Language and Culture Scholarship. Selection is based on your skill in the Spanish language and interest in studying Spanish culture. You may apply through Binghamton's Office of International Programs.
If your linguistic talent lies with another language and you wish to study abroad, try the Dr. Israel J. Rosefsky Language and Culture Scholarship Fund, designed for developing proficiency in a program of studies not taught in English. Applicants must have finished at least 45 college credits, and the fund pays $1,200 for summer study or $1,800 for a semester or academic year.
Cameron University, Department of English and Foreign Languages
Romance Languages Education majors at Cameron University may apply for a tuition waiver. In order to qualify, an applicant must be a legal resident of the state of Oklahoma with a GPA of 3.0 in major courses and supply at least three reference letters from faculty members. The Lahoma E. Benke Scholarship is offered to majors in Romance Languages Education who have focused on Spanish, possess a demonstrated familiarity with Hispanic cultures, and show promise as teachers.
University of Georgia, Department of Romance Languages
The Department of Romance Languages sponsors two scholarships in the amount of $1,000 each, the French Study Abroad Award and the Meredith Hope Emerson Memorial Award. Recipients will pursue studies in French in a Francophone country and must be undergraduates attending school full-time.
The Modern Languages Scholarship ($300 for study-abroad programs) goes to a student with a major in either the Department of Romance Languages or in Foreign Language Education in Romance Languages.
For graduate students, there is the Dolores Artau Scholarship, handed out when money is available to students who are both financially needy and high achievers in academics. Other awards made periodically are the French Graduate Studies Award and the French Graduate Research Travel Award, both for $1,000. Preference for the latter award is given to Ph.D. candidates.
Language Concentrations
Browse Scholarships
Resources
More Educational Resources