Italian Language Scholarships
Earn a Degree that Can Be Used in Many Fields
Does just a phrase from the Italian language stir your heart and make your tongue flutter like a scene from a foreign film? A degree in the study of Italian language just might be your calling in college.
Beyond the romanticism of this elegant and ancient dialect, you should consider the practical application of studies in Italian, as well. In today's increasingly global market, the demand for multi-lingual professionals is high and climbing. Many foreign language programs that have always been a steady staple of the university curriculum in liberal arts are now booming because professionals in the field are so highly sought after for jobs in translation, business, and teaching.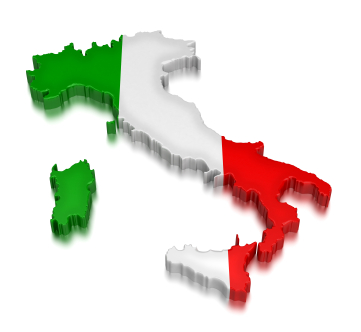 A degree in Italian Language and Literature prepares an individual for jobs in sectors as disparate as religion and politics, and careers as varied as sales representative or sales manager, translator or interpreter, professor or tutor. Luckily, there are a fair amount of scholarships that will help you achieve your goal of studying Italian at the undergraduate or graduate level. Programs range in sponsorship from large national foundations to small private colleges, and you will find a hefty sampling of your best bets right here.
Scholarship Programs
The National Italian American Foundation
The National Italian American Foundation (NIAF) offers scholarship assistance to student majors or minors in Italian Language, Italian Studies, Italian American Studies or a related field of study. These awards are ideal for the linguist on any level who is extremely dedicated to Italian as an academic pursuit.
The scholarships are offered yearly, are merit-based and range from a substantial $2,500 to a cool $10,000. The scholarship funds are to be used toward tuition or room and board. All scholarships awarded are for a period of one academic year, but are renewable.
Order Sons of Italy in America
The Italian Language Scholarship offered through the Order Sons of Italy in America is targeted towards US citizens of Italian descent who are in their ultimate or penultimate year of schooling while majoring or minoring in Italian. An essay on how the recipient plans to use his award is required, as well as transcripts, a resume, suitable test scores and a couple letters of recommendation. This is a highly coveted award, and varies in amount.
The Order Sons of Italy is a well-organized central information source for any Italian American or Italian speaker interested in various study abroad opportunities, in addition to ways to practice speaking the language to natives or through events the organization hosts. Make sure you check out their website for access to their Italian America magazine, travel bureau resources, and grant listings, among other helpful tidbits.
Italian Ministry of Foreign Affairs
The Italian government is generous enough to annually hand out scholarships and award money to non-Italian citizens wishing to study Italian languages at one of its universities. They seek to recruit foreign talent as well as to spread the knowledge of the Italian language beyond the borders of Italy.
Some courses at colleges in Italy are made available for those who already speak some Italian, and some are intended for novices at the language. To apply for this special program, you must contact the Italian consulate or ambassadorial locale nearest you. More information can be found on the program's yearly opportunities through the Ministry of Foreign Affairs.
Duke University
The Department of Romance Studies at Duke not only boasts one of the most beautiful campuses in the country in Durham, North Carolina, but also a very robust Italian language program at basic and advanced levels. Undergraduates and graduates alike will be pleased with the award opportunities through the department, including the James Rolleston Prize for Best Literary Honors Thesis Written in a Foreign Language, not to forget Duke's tidy set of general scholarships. Students in the undergraduate department can receive $500 for the aforementioned award, while graduate students have access to a wealth of assistantships, fellowships, and teaching possibilities to fund their studies.
University of Pittsburgh, Department of French and Italian Languages and Literatures
Individuals studying Italian Language and Literature through the University of Pittsburgh Department of French and Italian may want to plan on participating in the Pitt-in-Italy Summer Program for study abroad. The foreign study program offers destinations in both Rome and Florence and comprehensive languages studies in either one.
All students who are accepted into the program are eligible to apply for financial assistance. The Italian Summer Study Abroad Grant Competition program provides awards starting at $250 based on financial need and merit.
Virginia Commonwealth University, School of World Studies
The VCU Summer-Study Abroad Program in Perugia, Italy, gives students the opportunity to get university credits in Italian Language and Literature while getting the benefit of learning in another country. Some need-based scholarships are available for those wishing to participate in this Program which goes for $2500 and tuition plus airfare.
The VCU Education Abroad Scholarship is available to those wishing to study abroad for one or two semesters during the summer months or during the regular school year. To be eligible, applicants must have completed a minimum of 48 hours of study at VCU. In addition, a GPA of 2.75 or higher is required.
Additionally, the Honor Society of Phi Kappa Phi offers a $1,000 scholarship for study abroad. See the study abroad office of VCU for more information on these funding options.
The University of Texas – Austin
Students attending UT – Austin who would like to study abroad will be pleased to learn that their college has a huge array of foreign studies options and a myriad of scholarship funding to support it. They offer an Italian Summer Study program in Rome for which students may apply for financing and aid.
While UT Austin used to participate in a Global Leaders Travel Scholarship Program sponsored by American Airlines, they have discontinued it. However, they are constantly introducing new corporate sponsorship programs for study abroad, so check here to see if they are offering any ones you may be interested in.
Bryn Mawr College
Pennsylvania's Bryn Mawr College has its own Italian department and offers a six-week summer study program in the Italian language, culture, literature, and art each year. Students of all majors, including Italian, are eligible to apply for admission to the program.
Some scholarship assistance is available to those planning on studying abroad. Financial aid will be awarded on the basis of the applicant's academic achievements and demonstrated financial need. Application forms are available from the University, and the deadline for applying for assistance is March 1.
More Aid for Italian Studies
Italian is a pervasive language beyond the borders of that booted country – it is one of the most ubiquitous linguistic programs at American schools, and you should not hesitate to look for even general scholarships at a school that offers a strong Italian department, such as that of Skidmore's Italian Program in New York. Beyond what you see here, there is an overwhelming amount of other similar funding specifically dedicated towards those pursuing the study of Italian. Don't neglect to contact your local college or university's financial aid office or department of Italian to see if there are any scholarships or even essay competitions of which you may not be aware.
Whether you have been studying Italian since you could speak or you are just getting started on your linguistic journey, you should take advantage of the myriad of Italian offerings there are in this melting pot of a country and find an opportunity that is right for you. Other local resources in your community, such as Italian-American associations and international language libraries, may also be able help connect to award money as you search for funding, and don't forget the National Italian American Foundation as a great overall resource for cultural information and events at which to practice your language skills.
Language Concentrations
Browse Scholarships
Resources
More Educational Resources