Foreign Language Interpreter Scholarships
Translate Language and Literature
With the world's transition into a global workplace, the need for highly trained foreign language experts has reached critical levels in all professions. Business, education, industry, military and government institutions have all become quite multicultural, and with this shift a new language or combination of languages is needed. The necessity for multilingual students and professionals is at a peak, and you can take advantage of this boom by acquiring funds to train as a translator.
Students with an invested interest in a foreign language may choose from a wide range of careers in which to use their knowledge via spoken language interpretation, written translation or foreign policy. Almost all cross-border professions have a need for adeptly trained translators. Some critical fields, such as medicine, the military and federal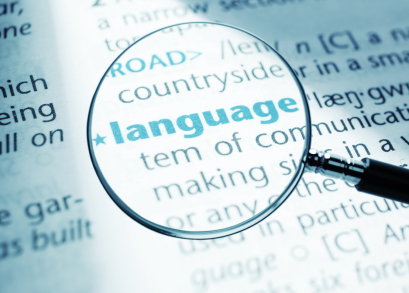 government, have higher needs than others, and offer significant financial incentives for those willing to serve as a translator.
If you are considering translation or interpretation as a career possibility, begin by looking at the programs below and consider applying for the ones that fit your language capabilities:
Scholarship Programs
National Security Education Program
One of the most heavily marketed scholarship programs ever is a product of the federal government: the National Security Education Program. There are three scholarships included in the NSEP, including the linguistic-specific National Flagship Language Program. Qualified applicants must be graduate students willing to undergo rigorous foreign language studies, both here in the US and abroad in critical needs languages, such as Arabic, Korean and Russian. Those who qualify will be expected to exchange scholarship money for service with the federal government, most likely in a security job where their knowledge of the language may be put to good use.
This is an ideal opportunity for the student who doesn't mind committing themselves professionally for the sake of a priceless education.
Rider University Department of Foreign Languages and Literature
Rider University's Department of Foreign Languages and Literature in Lawrenceville, NJ trains the next generation of language experts in Spanish, Russian, French and German. Rider graduates are encouraged to go onto careers in business, education and government. Many find work as interpreters and translators. The Foreign Language Scholarships are handed out to freshman in a language major. Applicants must maintain high academic scores. Awards are up to $2,500.
Lake Forest College
For talented language students enrolled at Lake Forest College in Illinois, there is the opportunity to qualify for the Carnegie Foreign Language Scholarship. Lake Forest offers majors in French, Spanish, Latin American and Asian American studies. The Carnegie award is highly competitive and recognizes the most skilled student in a non-native language. Demonstration of this is via a piece of translated text. Applicants must first draft an articulate essay in English and then translate the same into their chosen language.
Recipients do not have to be majoring in the language, which makes this a valuable award for multidisciplinary students. Scholarships are up to $5,000.
San Francisco State University
Interested in translating or interpreting Chinese literature or language? The Paul Zee Lyons Memorial Scholarships for Chinese Translation Studies from San Francisco State University provides generous funding for qualifying candidates pursuing Chinese translation and language. Awards are given based on merit and career intentions.
Further Options in Translation
In this ever-changing and modernizing field of practice, it is important to stay up-to-date with the needs and outreach of the linguistics department of your college. Get in touch with the appropriate language organizations and higher education institutions in your area to see if they have any further scholarship funding to offer you.
It is critical in translation to be as specific as possible in your plans as a professional. If Hebrew archaeological text is your passion, make it known in your essays, and this will be a memorable asset in the minds of your future benefactors.
Language Concentrations
Browse Scholarships
Resources
More Educational Resources