Technical Communication Scholarships
Earn Special Funding
Technical communication refers to interrelated disciplines like documentation, instruction, web design, and others. The employment sector for technical communicators is comprised of technical and professional writers, software engineers, web designers, programmers and instructional design specialists, as well as other professionals who interface with the technical environment.
Colleges and universities maintain technical communications programs that expose attendees to diverse curricula of technical instruction. Programs vary, with individual specialties, but each shares the common objective of preparing technical communications students for employment. To that end, individual campus programs offer financial assistance, in support of their academic programs.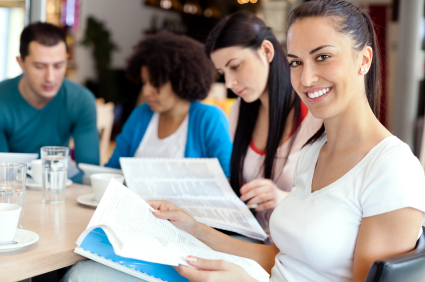 Professionals trained in technical communications find positions within marketing agencies, large-scale software companies, instructional design firms, and throughout the public and private sectors. The following examples outline the types of financial assistance available for technical communications education.
Private Scholarships
The Society for Technical Communication is a national organization dedicated to promoting and supporting the work of technical communicators. The organization is broken up into regional chapters, all of which provide regular forums for collaboration and networking. The STC, like other professional organizations, provides resources for student members who will be the next generation of industry leaders:
Marian Norby Scholarship awards funding for female members. A modest scholarship is offered for tuition expenses associated with technical communications courses, or costs of degree-granting programs. Eligible applicants must be federally employed administrative assistants to qualify.
International Scholarship Program awards $1,500 each, to undergrads and graduate students whose programs of study are in technical communications or closely related fields.
Chapter scholarships are made available by each regional outpost, so consult your geographic chapter for details about locally available educational assistance.
A key part of technical communications is translating images into digital languages easily understood by those who require the resources. The Raymond Davis Scholarship, available through the Society for Imaging Science and Technology, offers each qualified student a $1,000 award for tuition costs, in related studies. The award is applicable to undergraduate or graduate school expenses.
The Special Interest Group on Design of Communication (SIGDOC) sponsors an Undergraduate Scholarship Program designed to support the studies of technical communications degree candidates. Qualified applicants must submit portfolios and references from faculty. Awards are valued at $500 each.
Taylor/Blakeslee Science Writing Fellowships are sponsored by the Council for the Advancement of Science Writing and awarded to outstanding graduate students seeking credentials in the field of science writing. Technical communication involves any type of specialized writing that converts highly technical texts into those more easily understood by non-specialists. Awards are worth $2,000 each, to winners.
Colleges Offer Scholarships for Technical Communications Programs
The Medtronic Technical Communication Scholarship is awarded to students enrolled in the Scientific and Technical Communications major at the University of Minnesota. Applicants must write essays detailing their education and career goals in the field of technical communications. Medtronic is a biomedical company, investing in students whose academic pursuits are in medical and scientific communication.
Colorado State University students majoring in technical communications, through the Department of Journalism and Technical Communication, may be eligible for the Robert A. Schenkein Scholarship. The award goes to upperclassmen in the major whose career emphasis is on public relations. Awards are each valued at $750.
James Madison University supports technical communications degree-seekers, with scholarships like the Write of Passage Scholarship. The awards, issued by the School of Writing, Rhetoric and Technical Communication, are department-specific scholarships requiring compliance with university scholarship eligibility requirements.
Metropolitan State University of Denver offers educational funding opportunities for students enrolled in the Department of Journalism and Technical Communications. Recent awards include: Department of Technical Communications and Media Production Scholarship, Corporate Communication Award, Video Production Award, and Technical Writing and Editing Award.
Communications Scholarships
Browse Scholarships
Resources
More Educational Resources