Scholarships for English Majors
Language and Communication Skills Prep You for Business and Industry
The English major requires reading literature written in that language, then writing your own. Each school's English department offers a choice of concentrations, or areas on which to focus your attention. An example of such divisions might be Literature (the interpretation of imaginative writing), Education (preparing to teach English), and Writing and Culture, studying different types of writing like novels, business documents, news, or advertising.
A degree in English is rarely solicited in job postings, but nevertheless it can fit you for a wide range of occupations by increasing your general knowledge while honing your analytic skills. If you read enough good literature, that will help you present yourself as a polished and worldly person and create confidence in prospective employers. You can easily move on from the English major to law school, or take graduate degrees in English to prepare for an academic career.
A particularly desirable concentration in terms of prospective employment is professional writing, which includes technical writing or communication and digital publishing.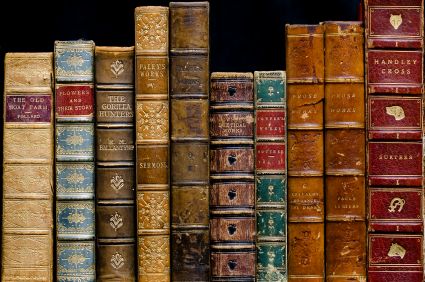 Scholarships Offered By Colleges
Kennesaw State University
Kennesaw State University's Department of English offers the following scholarships to its English majors. All three awards seek students who have demonstrated academic excellence:
The Cary L. and William H. Turner English Scholarship goes to women majoring in English or English education. Applicants must attend school full-time, and be past freshman year.
The Glenn Hollingsworth, Jr. Memorial Endowed Scholarship is more competitive, because it is not reserved only for the English department.
The Dr. Laura S. Dabundo Annual Scholarship in English can be used to pay for books.
Arizona State University
Arizona State University's Department of English maintains a page with information on a variety of department-specific scholarships, including the following:
The English Department Faculty Scholarship and the Friends of the Department of English Scholarship, for majors in English, Film and Media Studies, and English Education, give $750 and $500 respectively to academically talented and economically disadvantaged students. Applicants must have a 3.25 GPA overall and a 3.5 GPA in the major courses.
The Jules J. Anatole Creative Writing Scholarship awards $1,000 to the winner of a short story competition.
The Nick Ivins Memorial Literature Scholarship goes to a student who shares the honoree's love of James Joyce. The current amount of the scholarship is $500.
University of Tennessee (Knoxville)
The English Department at the University of Tennessee provides scholarships to its English majors based on a variety of criteria, including these:
The Charles and Frances Mangam Merit Scholarships are given to a handful of outstanding English majors who are past freshman year. Scholarships cover full tuition and fees.
The Willis Merit Scholarship goes to a junior or senior who want to teach English.
The Felice and Boudleaux Bryant Scholarship goes to an outstanding literature student.
Frostburg State University
Frostburg State University's Department of English provides four scholarships, all called "Memorials," for English majors. Here are those four choices:
The Pauline Tustin Hobbs Memorial looks for a student who has shown excellence in writing or literature. Current students must have a GPA of 3.0 and new students a GPA of 3.5.
The Betsy Ross Rankin Memorial goes to a student with financial need who has completed 60 credits with a GPA of 3.5.
The Al and Abbie Rose Memorial is given to a transfer student entering with a 3.0 GPA. Applicants must submit a reference letter from an English teacher at the previous college plus an essay.
The Betty Favre Memorial is awarded to the winner of an annual writing competition.
Utah State University
The Department of English at Utah State University gives out an impressive number of scholarships (currently 15 in all, but subject to change) to its English majors. In general, scholarships go to students who have achieved academic excellence and have financial need. Here are some of the listings:
The Jenny and Thad Box Scholarship goes to students who submit a sample of creative writing (essay, poetry, fiction, or play) that shows talent.
The Venata L. Nielsen and Janice Judge Dee Scholarships go to students with a concentration in Literary Studies.
The Lucile C. Reading Scholarship for Writers of Children's Literature, for students planning to specialize in that field.
The Alice Gorton Hart Memorial Scholarship goes to an outstanding poet or creative writer.
Note: The material above is only a sample of the scholarships and awards liberal arts colleges offer to English majors, so English majors who need financial assistance with the cost of education can also find help at many schools other than the ones listed above.
Language Concentrations
Browse Scholarships
Resources
More Educational Resources