The Web Design Scholarship Contest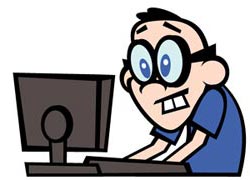 Scholarship Amount - $5,000
Requirements:
U.S. citizen;
Currently attending full-time in post-secondary education; and
If you win, you must be willing to allow us to list your name, picture, and website on this page.
Why a Web Design Contest?
We are launching a cool new website, New Scholarships.org, and are in need of a fantastic design to replace the current default WordPress look. Since we are already experienced in handing out scholarship awards, this is a fun way for us to receive a great new website design...and a talented student to receive $5000!
How to Submit your New Design:
Simply upload your design to a web server, and put the URL in the 'Your New Design' space in the application form below. Please make sure the design is 100% ready to view before you submit your application. This should be a WordPress Template Design.
How the Design Entries are Judged:
We are having a panel of judges who are experts in web design, programming, or other web-specific activities. The judges will have complete control and the final say as to which web design is the winner. The provider of this scholarship, The Daniel Kovach Scholarship Foundation, leaves the decision totally with the independent panel of judges. No bribing allowed! :)
Meet the Judges:
The Deadline:
All submissions have been received as of the deadline on Saturday, August 18th, 2007.
The Winner is....
Anand Sharma from UCLA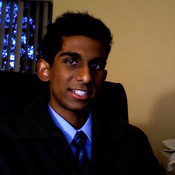 His design is the new look of New Scholarships.org. Thanks to all contestants and judges. It was very, very close.
Our Scholarships
Newest Scholarship
Other Scholarship Opportunities
Resources
More Educational Resources