Vermont Student Grants for College
Fund Your Education with Free Grant Money
Vermont is a rather small state, however, those desiring to attend college there will soon discover that this is not an inexpensive endeavor.
Grants Available in VT
A variety of ways exist, in which a prospective student can minimize the expenses associated with college, university, or trade school enrollment in Vermont. The Vermont Student Assistance Corporation (VSAC) is an organization which is the main administer for grants. Grants are available for all different plans of study. There are grants for undergraduate students, graduate students, doctoral students and the like.
Funding Your Education in Vermont
National and private institutions also offer financial assistance in the form of grants for those unable to afford the colossal price of college.
There are many avenues through which students can offset schooling costs in Vermont, if they are simply made aware of how these grants can be obtained. The first thing one should do when looking for funding is apply for Federal loans such as Free Application for Federal Student Aid (FAFSA) or Stafford Loans.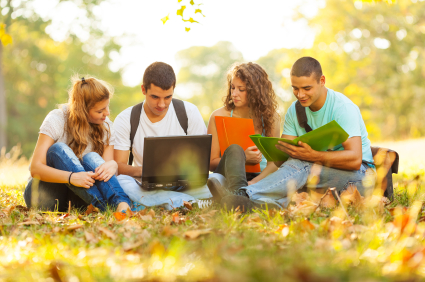 Grant Categories
Most mainstream state funded grants fall into one of three basic categories, the majority of which are funded and administered by the Vermont Student Assistance Corporation:
Vermont Incentive Grant
This grant is for full-students in Vermont seeking their first bachelor's degree or those working on their doctorate in the school of veterinary medicine at the Vermont College of Medicine. To be considered you must show that you have a financial need, which is how they determine the size of each loan. Grants fluctuate from $700 to $11,200 depending on your financial situation.
This program is available for almost any college or university in the state of Vermont.
Vermont Part Time Grants
The Part-Time Grant is given to students in Vermont who are attending a university on a part-time basis. This means the applicant must be taking less than 12 hours per semester, and they still need to show financial need. The amount of money given depends on the financial needs of the students.
Vermont Non-Degree Grants
A Vermont Non-Degree Grants is a program designed to offer funding for individuals enrolled in technical or vocational schools, rather than pursuing a degree.
If a student is eligible, he or she can receive up to $1600 per school year. Below is an in-depth look at the previously mentioned grants, including details about funding and eligibility, as well as how to go about applying for these programs.
It is imperative to keep in mind that grant money is not always available year round. Sometimes the pockets are empty, and other times all the grant money has been bestowed on other individuals, leaving certain students shut out. In order to avoid such instances, you should apply for aid as soon as possible.
If one discovers he or she has applied at a time when no funds are available, and no other financial options exist, he or she can always apply again when funds are not in a depleted state, as there is no limit on how many times one can apply.
Vermont Incentive grant
Eligibility
Eligibility requirements for the Vermont Incentive Grant include the following: The prospective student must be enrolled, or at least have been accepted, in a certificate program or undergraduate degree academic program.
This grant is not available to students who have already obtained a bachelor's degree except in the following circumstances:
ff they are currently enrolled in a Doctor of Veterinary Medicine program
attending the University of Vermont College of Medicine or
currently enrolled in a minimum of twelve credits per term.
Additionally, Vermont Incentive grants are offered to residents of Vermont who are enrolled in any post-secondary institution that is an active participant in the Federal Pell Grant program. However, this applies only to full-time students.
Amount
The amount awarded depends on a few circumstances such as the level of financial need and the cost of attendance at the university. The minimum and maximum amounts are determined annually based on the amount of funding that is initially available.
How to Apply
Applying for these grants are easy, and there is no cost associated with applying. To apply, you must first submit your application for FAFSA as well as fill out the Vermont grant application.
It is essential for one to keep in mind that Vermont grant applications are offered on a first-come, first-served basis as long as funding is available.
Vermont Part-Time Grants
Eligibility
Residents of Vermont are eligible to submit an application for a Vermont Part Time grant
Students who can't go to school full-time shouldn't feel left out when it comes to these grants. There are also awards which are specifically designed for part-time students. To be eligible, students must be enrolled in an undergraduate degree seeking their first bachelor's degree- unless attending the University Of Vermont College Of Medicine or enrolled in a doctor of veterinary medicine program- and must be taking less than 12 hours per semester.
Vermont Part Time grants are provided to residents of Vermont who are enrolled part time at any post-secondary institution who is an active participant in the Federal Pell Grant program.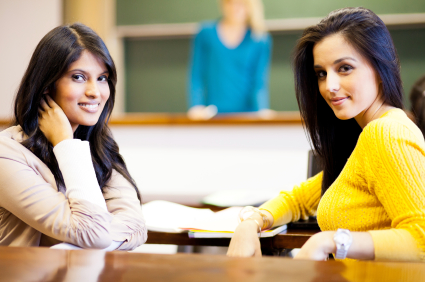 Amount
The amount of the Vermont Part Time grant awarded is also based on the individual student's financial need as well as the cost of tuition at the college in which the student will be enrolling. The difference from the full-time grant is that the amount of each one varies depending on the number of hours you will are taking during each semester.
One can apply for the Vermont Part Time grant by following the same steps outlined above for the Vermont Incentive grant. The part time grant is also available only as long as funds hold out, so one should apply immediately upon deciding to attend school.
Grants For Community College
For many, funding is the biggest burden for entry in education beyond high school. The best choice for these individuals is a more affordable college such as a community college. Many students start here for a few years and end up transferring to a larger university once they have saved up the funds. Still, community colleges can be costly and that is why there is local, state, and government financial aid for individuals wishing to attend one. The criteria for such grants are based on a variety of factors in the student's life and community.
Finding this type of grant can be as easy as visiting one's local community college and sitting down with a financial adviser who can explain the details and criteria in depth. VSAC is also an easy way to find different grants you may be eligible for. Vermont Community College Grant programs typically mandate that the prospective student first enroll in his or her local community college and take not less than 6 credit hours per semester.
Low-income applicants must offer valid proof of financial hardship, similar to the requirements listed on the Federal Pell Grant application.
You May Not Qualify
However, sometimes students who were found to be ineligible for the Federal Pell Grant, might still qualify for a Community College grant based on his or her family's estimated contribution.
The amounts bestowed will typically vary, based on a myriad of factors including the number of credits taken, financial needs of the individual, the school the student will be attending, the program in which they are enrolled, and the Vermont state regulations concerning grants. It can also depend on the number of students who qualify for the grant during specific consideration periods and the number of grants that are bestowed during this period.
Specialized Grants and Government Funding
There are other grants which could provide funding to students in need offered by the Federal Government.
Foster children who have reached their majority and want to go into a profession of education or health care are open to special grants by the government. All forms for these and other grants can be found on the United States Department of Education's website, and the only criteria that must be met is proof of having reached one's majority while in the Vermont State Foster Care System.
Students who don't know where to go for information regarding these grants can call 1-800-4FED-AID for assistance. There are other avenues which you can use such as the internet. Each University has a listing of the grants they offer to students. But don't waste your time spending hours searching for the best grants- We have already done the research for you!
Additional Grants That Should be Considered
The Federal Pell Grant
The Federal Pell Grant was started in 1965 and provides financial aid to students who come from low income families and do not have the ability to afford a college education. The only other major requirements is that the student has not already obtained a bachelor's degree, they be a citizen of the United States and have obtained either a high school diploma or their GED.
Criteria and Eligibility
The objective of the Federal Pell Grant is to provide students with financial assistance in order to help them obtain a higher education regardless of individual financial hardship.
There are certain criteria the United States Education Department follows to determine the eligibility of applicants. The basic formula takes into account the applicant's household income, and the family's expected financial contribution for schooling. Other factors include the tuition of the school being attended and the amount of hours that will be taken. As mentioned before, the applicant must not hold a bachelor's degree. However, those who have a bachelor's degree and are looking to study to become a teacher are exempt from this rule.
Amount
The amount of the grant awarded may vary depending on the year in which it is bestowed, as well as the monetary participation and funding of the specific program.
When the grant is awarded, the amount the student has been given goes directly to the college or university that he or she will be attending.
Since Pell Grants are federally funded, the government manages and creates the requirements of eligibility, as well as establishing the time frames with regard to when grants are paid. It is mandated by the government that the student be paid once each semester which equates to twice every academic year.
How to Apply
The first step in obtaining any grant must be to complete an application, and this is true with regard to the Federal Pell grant. Vermont residents interested in applying for this grant can go to the United States Department of Education website and complete the Free Application for Federal Student Aid.
It is imperative for an applicant to submit his or her paperwork before the cutoff date so that they are eligible to receive aid for the following school year. A student interested in obtaining aid for the 2013-2014 school year must complete the FAFSA by the end of June 2013.
Following the completion and submission of the FAFSA, a Student Aid Report is mailed to the applicant, or forwarded to the institution that they will be attending. This letter simply informs the student how much (if any) of a grant they receive.
Course-Specific Pell Grants
Federal Pell Grants are bestowed via participating universities and colleges and institutions to individuals enrolled in programs directed at a career in teaching.
Those interested in applying for a grant for the purpose of pursuing a career in teaching may wish to apply for this type of grant. To find post-secondary schools in Vermont which qualify for the course-specific grant, one should visit the United States Department of Education Programs website.
Federal Supplemental Educational Opportunity Grant
The Federal Supplemental Educational Grant (FSEOG) offers college funds to low income undergraduate students.
Generally, FSEOG is offered as a supplement to the Federal Pell Grant. The FSEOG is a grant given on a first come, first serve basis to students already receiving Pell Grants who is still unable to afford the full price of tuition at their school. These funds are initially given to the university, which then gives out grants to those who most desperately need them. But, as previously mentioned, it is offered on a first come, first serve basis so be sure to apply early enough to receive aid. The FSEOG awards around $400-$4000 per year, depending on the needs of the applicant. The only drawback is that not all Vermont universities participate in the FSEOG Program. This is why the student should check with each school before enrolling. Application for this grant is the same as most others and can be found on the same website as applying for a Pell Grant
Whether or not a student receives financial aid depends on his or her individual circumstances. However, it is in all students' best interest to apply for such aid, as the application process is quick, easy, and free, and could result in the elimination of considerable financial burden with regard to the cost of his or her education.
Minority Groups
Browse Grants
Academic
Government
More Educational Resources