Texas Student Grants for College
College Grant Money in the Lone Star State
Going to college makes economic sense. In fact, earning a college degree increases an individual's net lifetime earning potential. Those with college degrees earn, on average, $4.4 million over the course of their lives; compared to the $1.2 million earned by individuals that graduate from high school, but don't earn university degrees. This, from the U.S. Census Bureau, is incentive enough to encourage motivated Texans to pursue higher education.
The problem though, is that the path to higher earning-power starts with spending; rather than cashing paychecks. College tuition, room and board, books and fees create extraordinary financial obligations for university students. Texas college students rely on many forms of financial assistance to manage the cost of higher education. Scholarships, grants and loans provide financial support for students pursuing bachelor's, associate's and master's degrees - as well as technical and vocational credentials.
Prudent financial aid strategies investigate all educational funding options, paying particular attention to scholarships and grant programs that issue money without repayment requirements. Merit awards recognize outstanding achievement in academics, athletics and leadership activities. Earning competitive scholarship dollars reduces your need for student loans, so use your grades and extracurricular successes to land gift-aid that does not get repaid.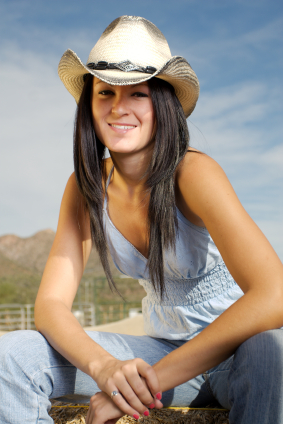 Needy college students qualify for various grant programs designed to increase access to higher education for economically challenged individuals. Federal Pell Grants and Federal Supplemental Educational Opportunity Grants (FSEOG) play vital funding roles for qualified participants. These stalwart federally-backed initiatives are augmented by state efforts, which also include grant opportunities for disadvantaged groups. Texas residents benefit from a range of grant programs that lift under-funded students into higher education.
Grant Options in Texas
Texas offers a variety of educational grants for college and technical school; including the TEXAS Grant (Towards EXcellence, Access and Success). Grants like TEXAS provide assurance that every qualified Texas student has a shot at higher education. These, and other state initiatives are included in the Texas Online eGrants database, which also includes private funding opportunities and other merit-based aid for Texas university candidates.
TEXAS Grant
To qualify for TEXAS funding, students are required to meet standards that include:
Free of criminal convictions and drug related crimes
Exhibit financial need
Expected Family Contribution (EFC) of less than $4000
Applicants must also register for the Selective Service, or provide proof of exemption from this requirement. Further, qualified applicants are graduates of accredited Texas high schools, with dates of high school completion that do not precede the 1998-1999 school year.
To be considered for TEXAS Grants, applicants are required to complete the Recommended High School Program or Distinguished Achievement Program. Each TEXAS participant must enroll in a non-profit public college or university within sixteen months of his or her high school graduation date.
Students who have earned more than 30 university credits are restricted from TEXAS grant funding - not including those credits earned for dual or concurrent courses or awarded for credit by examination. Texas students who have earned an associate's degree from a technical, state or community college within Texas are ineligible.
Grants may be sought for up to 150 semester hours of education credit or until a bachelor's degree is earned. Applications are obtained online or at Texas college financial aid offices. It should be noted; however, that funding is limited each year – required application materials should be submitted timely, according to university deadlines.
Texans in the Military and Texas Veterans
Special educational benefits serve those who enroll in branches of our nation's military. The G. I. Bill and other federally-backed initiatives ensure that veterans have access to training and education that allow them to succeed in the civilian sector. States are also enlisted to support education for veterans, who enjoy tuition offsets and other state-specific assistance for college.
Exemptions for Texas Veterens (Hazlewood Exemption) provide educational benefits for honorably discharged Texas veterans. Under the program, state veterans and their dependent children and spouses are eligible for tuition forgiveness at participating universities within Texas.
The Texas Veterans Commission contributes resources for honorably discharged vets. The Tuition for Texans program allows participants whose Home of Record is in Texas to attend traditional university classes for in-state rates, regardless of where they are stationed. Family members also benefit from similar programs.
Lyndon B. Johnson Foundation
Famous Texans recognized by memorial educational efforts include LBJ, whose namesake foundation offers funding opportunities for history majors. The Lyndon Baines Johnson Foundation makes a limited number of grants available for distribution twice each year.
The deadlines for application typically fall on March 15 and September 15, but the Foundation should be consulted for up to date annual information. Grants are used to offset living expenses, travel costs and other financial obligations for participants conducting research as part of their college studies at the LBJ Library. Grant values vary according to funding, generally falling between $500 and $2,500 each.
Education and Training Vouchers for Youth Aging Out of Foster Care
The Education and Training Vouchers program assists current and former foster youth who are advancing into roles as post-secondary students. College and other specialized educational programs qualify for student assistance valued at up to $5000 per foster youth applicant annually. Funding comes from the Federal Government, but the program is administered by individual states. Qualified candidates are between the ages of 16 and 23, and enrolled in two or four year educational programs.
Texas Educational Opportunity Grant
Texas Educational Opportunity Grants (TEOG) are similar to TEXAS Grants, but offer specific provisions for students attending two year colleges. Similar eligibility requirements govern both initiatives, but TEOG recipients must exhibit Expected Family Contribution levels below $2000 each. Each participant attends a public 2-year college within Texas and qualifies for assistance for up to four years, 75 credit hours or until an associate's degree is earned.
Texas Public Educational Grant
Public Education Grants (TPEG) are in place to help needy students attend public colleges within the state of Texas. Residents and non-residents are eligible to apply, but funding is reserved only for public Texas colleges and universities. All applicants are required to register with the Selective Service, but other individual qualifications are established by the institutions that administer funds. For example, some campus-specific efforts include aid for part-time students, while others require full-time enrollment. Similarly, graduate school applicants are encouraged at some schools, while others maintain undergraduate-only programs.
Like other Texas student assistance programs, the first step toward securing TPEG college funding is to file the standardized federal request for financial aid called the Free Application for Federal Student Aid (FAFSA). Not only does the application open doors to U.S.Department of Education assistance, but is also provides the basis by which individual Texas campuses evaluate your financial aid needs for college.
Tuition Equalization Grant Program
The Tuition Equalization Grant Program is designed to provide financial assistance to those students wishing to attend private non profit colleges within the State of Texas. Program eligibility mirrors TPEG, but the types of institutions that participate include private schools. Qualified applicants meet these standards to participate:
State residents
Financial need meeting college expenses
Attend eligible institutions
Pursuing first college degree
Not receiving athletic scholarships
Prepared to pay more for college than public school students do
Registered with Selective Service
Maximum awards are worth three to five thousand dollars each - based on available funding.
Family Medicine Accelerated Track (FMAT) Program
This grant initiative includes more than $1.5 million in funds designed to help Texas students graduate from college within three years, so that they can start careers as family physicians quickly. The Texas Tech Health Sciences Center offers this unique "fast track" education option for would-be health care providers.
Texas Tech is the first school to aggressively address the dangerous shortage of primary care physicians. According to the American Medical Colleges' Center for Workforce Studies, a physician shortfall of as many as 45,000 doctors could result by 2025, if significant efforts are not made now to avoid it.
The grant, totaling $1,549,481, covers tuition expenses for qualified students and creates residencies in the West Texas area.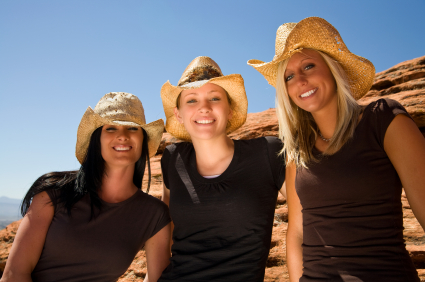 The James I Perkins College of Education Grant
Students benefit from tuition credits and loan forgiveness programs designed to attract enrollment into teacher education programs. Federal initiatives like TEACH Grants are available at participating institution nationwide; so if teaching is your calling, file a timely FAFSA application. TEACH recipients earn as much as $4,000 annually, or a total of $16,000 each over the course of a four year degree program. Individual state teacher education initiatives and campus-specific programs supplement federal efforts to educate more qualified teachers.
In Texas, students attending The James I. Perkins College of Education (PCOE) at Stephen F. Austin State University are eligible for campus-specific assistance aimed at future educators. Annual grants target students within the department who are pursuing elementary or secondary school teaching credentials.
The Charley Wootan Grant
Wootan Grants originated in 2000, when the program was established to provide Texas college students with greater funding opportunities. Named after Dr. Charley V. Wootan, a native Texan, the program awards millions to students annually; issuing as many as 1500 individual grants each year. The program benefits 2-year degree candidates as well as those pursuing bachelor's degrees at four-year colleges. In-state scholars receive grants, but a portion of each year's awards are reserved specifically for students pursuing higher education outside Texas. Annual applicants exceeding 20,000 in number compete for thousands of awards that are granted on a first-come first-served basis. Funding is limited, so early participation is encouraged.
South Texas College of Law Grants
South Texas College of Law offers more than $3.5 million worth of campus-specific assistance annually. Scholarships, grants and loans support education at the school, which stands as a significant value among law schools, at around $13,000 per semester for tuition. Qualified students are evaluated based on undergraduate performance, scholastic achievements and LSAT scores. Application deadlines are May 1st for the fall semester and October 1st for spring semesters. Contact South Texas College of Law Admissions Office for more information and current application requirements.
Federal Grants First
State educational assistance increases affordability for a diverse student body, but federal financial aid should not be overlooked. Pell Grants and FSEOG Grants provide gift-aid for needy students, including those who do expect to contribute at least some funding to their own education. Many state programs rely on FAFSA data to determine each student's level of need, so the federal financial aid application is required on most campuses anyway. File it according to university deadlines, so that you are not left behind when Texas student grants run dry.
Minority Groups
Browse Grants
Academic
Government
More Educational Resources