Rhode Island Student Grants for College
Fund Your Education with Free Grant Money
Over the past few decades going to college has become the norm for students after graduating high school. There are many forms to fill out and places to sign which can leave students and parents overwhelmed. There are many who do not have the finances to send a loved one through school. Every college offers scholarships to students based on both merit and financial need. Even after these resources, however, students may still not have enough to attend college.
There is one major way in which they can receive the needed funds: grants. Rhode Island even has a program solely dedicated to providing grants to the students who need them most, called the Rhode Island State Grant Program.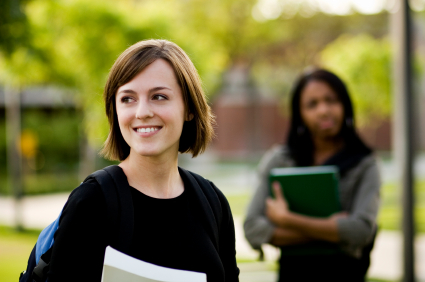 What Is A Grant?
Grants are essentially free money. They are different than loans in that they do not have to be paid back, and are awarded based on financial need rather than academic merit. All the student has to do is work towards earning a degree to maintain eligibility for the grant. The money that you receive is supplemental to other sources of aid and typically aren't affected by any Federal Grants you might receive.
Available Grants
The only state grant for families in Rhode Island is the Rhode Island State Grant. To apply for this scholarship simply fill out a FAFSA and list Rhode Island as the state of residence. Students who do this automatically apply for the state grant program. This grant provides anywhere from $250-$700 in funding.
Enrollment and Eligibility
As mentioned before, all you have to do is fill out the Free Application For Student Financial Aid by the deadline to enroll. Don't forget to mark Rhode Island as your state of residence. Both full-time students and part-time students are eligible.
The deadline to fill out your FAFSA is March 1st prior to the next academic year. For instance, if you are attending college in August 2013, you would need to fill out your FAFSA by March 1, 2013. You may either submit it electronically or in paper form. Every applicant must show that they are in need of financial aid. If you are not, then you will not be considered for this grant.
There are a few important notes you should be aware of before filling out the application. Here are a few:
"you" and "your" always mean the student.
"school" means a college, university, graduate or professional school, community college, vocational or technical school, or any other school beyond high school.
round to the nearest dollar and never use commas or decimal points.
"school year" means the school year from July 1, 2013 through June 30, 2014
do not mail in worksheets or tax forms, or financial statements
check with your financial aid administrator if you have unusual circumstances.
To be eligible for this grant, students must show that they are attending school regularly and keeping up the grades. There are other stipulations to this grant, such as students must be a citizen of the United States, have a residence in Rhode Island, be enrolled in school, not owe back any Federal Pell Grant money, and not already attained a bachelor's degree. There are a few other eligibility requirements
Award Procedure
Eligible students are awarded between $250 and $700 depending on their level of financial need. The grant can be used by the recipient at any eligible school in the United States, Canada and Mexico.
Awards cannot be used beyond the traditional academic year in which it was given. This means you cannot use this grant for summer classes. Awards can be renewed each year for as long as the student remains eligible.
How Does the Rhode Island Grant System Compare to Other States?
Rhode Island is one of the smallest states in regards to population and the smallest when it comes to size. Because of its size, they aren't able to offer quite as many funding opportunities as larger states. They do offer need-based grants. However, they do not offer other grants such as those for minorities or for students in high-need fields. There are even some states which provide grants that are only available to women.
California is one of the best states when it comes to student grant programs. The Cal-Grant program allows almost every student the opportunity for financial aid. This is because they award grants based on more than just financial need. They take many factors into consideration before giving an award. For instance, they have merit-based grants for students who maintain a GPA of 3.0 or greater. Students are eligible if they choose either a public or private school or vocational or community college
Federal Grants
Aside from the RI State Grant Program, there is also federal assistance available to students and their families. The federal grant available to Rhode Islanders and citizens from every other state is known as the Pell Grant.
The Federal Pell Grant Program provides awards to undergraduate students based upon financial need. There are over 5,400 colleges and universities who participate in this program, so almost every student is able to apply. One of the best aspects of the Pell Grant is that students are not required to repay it after graduation.
Eligibility and Enrollment
There are a few eligibility requirements for those applying for Pell Grants. First off, students must be working towards earning their first bachelor's or professional degree. The most important piece of information that those applying need to relay is that they are in need of financial assistance. Other requirements are that students be a legal U.S. citizen, have a high school diploma, and they must be enrolled in a degree granting program.
To apply for the Pell Grant, you must first complete the FAFSA. Most students who are awarded funding come from families earning less than $30,000 a year. However, because of different costs and expected family contribution, students from families making twice as much are eligible.
Award Procedure
For the school year from July 1, 2011 to June 30, 2012 the range of funding was from $555 to $5,550, with the average amount being $3,800. Over 9,000,000 Pell grants were awarded. The amount of funding depends on financial need, cost of your school and your status as a full or part-time student.
Conclusion
It is imperative that students follow all of the steps when filling out applications for federal aid. It is as equally important to fill out the required forms before the deadline. Remember, these federal funding opportunities may not fully cover every cost associated with attending college. Be sure to look for scholarships at the school you are attending. This is the best way to make sure you will be able to afford a great education.
Here is a list of all of the schools which participate in the Pell Grant Program:
Costin's Rhode Island Academy of Beauty Culture
Hair Fashion Development Center
Jewelry Institute
John's Creative School of Cosmetology
Loretta's School of Cosmetology
Memorial Hospital School of Nursing
Modern School
Nasson Institute
Newport Hospital School of Nursing
Ocean State Business Institute
Opportunities Industrialization Ctr of Rhode Island
Providence College
Rhode Island Beauty Academy
Rhode Island Hospital School of Medical Technology
Rhode Island Hospital School of Respiratory Therapy
Rhode Island Trades
Rhode Island Trades Shops School
School of Medical Secretarial Sciences
Warwick Academy of Beauty Culture
References
Rhode Island Grant Program
Pell Grant Program
FAFSA FAQ
Resources
College Grants You've Never Heard Of
Overview of College Grants

Minority Groups
Browse Grants
Academic
Government
More Educational Resources