Ohio Student Grants for College
Fund Your Education with Free Grant Money
Like many states throughout the union, Ohio places a premium on a college education. In an effort to make college more accessible to its resident students, the Ohio legislature and the Ohio Board of Regents have developed a wealth of financial aid programs to help students in the Buckeye state realize their college ambitions.
These programs are a combination of merit-based and need-based scholarships and grants designed to put a college education within the reach of a greater number of Ohio students.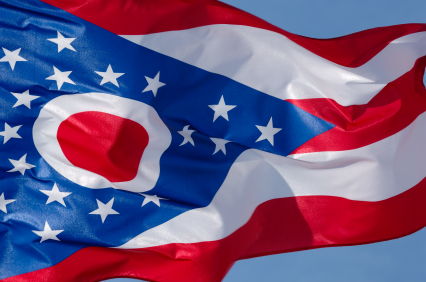 First Step – The FAFSA
Before students can apply for any state-based financial aid they must first fill out and submit their Free Application for Federal Student Aid. The FAFSA is used to determine the student's Expected Family Contribution, which in turn will determine the level of financial assistance for which they qualify. All Federal and state supported financial aid relies on the FAFSA to determine a student's eligibility for any and all grants, scholarships and college loans. The FAFSA is also used by most colleges and universities in determining a student's eligibility for any campus-based financial aid. College-bound students in Ohio should make the FAFSA priority number one before applying for any financial aid.
College Grants for Ohio Residents
The Ohio Board of Regents has developed a number of general grants designed to help college-bound students in the Buckeye state supplement their education fund. These need-based grants provide valuable assistance to students who may not otherwise be able to afford a college education. As with all state supported financial aid, programs are subject to change according changes in legislation and availability of funds.
The Ohio College Opportunity Grant is available to college-bound Ohio residents who have demonstrated the greatest level of financial need as determined by their FAFSA application. To be eligible, students must be enrolled at an Ohio public or private college or university. The Ohio College Opportunity Grant is not applicable to students enrolled at a community college or vocational school. Award amounts vary, and are determined by financial need and total cost of attendance.
The Ohio Safety Officers College Memorial Fund provides grants to the dependent children and spouses of police officers and firefighters who have been killed in the line of duty. The fund provides full tuition grants for eligible applicants who are enrolled full-time, or part-time, at an Ohio state college or university.
The Forever Buckeyes Program is not a grant or scholarship, but does provide financial assistance to Ohio residents who have left the state but are returning to attend college or university. Through the Forever Buckeyes Program, former residents of Ohio have access to the reduced state tuition rates that are usually reserved for full time residents. The purpose of the program is to make Ohio's colleges and universities more attractive to former residents, and to attract and retain talented graduates within the state.
Scholarships for Ohio Residents
In addition to the need-based grants offered through the Ohio Board of Regents, the state provides a selection of scholarship opportunities for exceptional resident students. These scholarships are determined largely on the basis of academic merit, although some consideration is given to the students financial status and family circumstances. While these scholarship programs are funded by the state, they remain highly competitive.
The following general scholarships are available to resident students in the great state of Ohio.
The Choose Ohio First Scholarship is designed to encourage students to pursue degrees in Science, Technology, Engineering and Mathematics. Degrees in these highly important STEM fields are in great demand, and through this scholarship Ohio hopes to develop talent and retain it for the state's workforce. Eligible students must be enrolled full time in a STEM related degree program at a participating Ohio college or university. Applicants must also meet stringent academic requirements to qualify. Award amounts range from $1500 to $4700 per academic year.
The Ohio War Orphans Scholarship provides financial assistance to the dependent children of deceased or disabled veterans who served in the United States armed forces during a time of war. To be eligible, students must be under the age of 25 and must be enrolled full time at a participating Ohio college or university. Awards are determined by academic achievement and financial need. The War Orphans Scholarship award covers up to 93% if tuition costs at an Ohio public college or university. Recipients attending a private or for-profit college may receive up to $5,575 per academic year.
The Ohio National Guard Scholarship covers up to 100% of tuition costs at an accredited Ohio state college or university for members of the Ohio National Guard. The purpose of the scholarship is to encourage residents to attend college within the state and to serve in the Ohio National Guard.
Career-Specific Financial Aid
Like many states across the country, Ohio is experiencing a shortage of qualified nurses. In order to address this shortage, the state has instigated a loan forgiveness program designed to encourage students to pursue careers in nursing and healthcare.
The Nurse Education Assistance Loan Program provides financial aid to students who are enrolled at least half-time in an accredited nursing program at an Ohio public college or university. This is an award-for-service program, and students must agree to serve as nurses, or nursing instructors, withing the state following graduation and licensing. Approved applicants will receive $1500 in financial assistance per academic year. If they fail to discharge their service contract in full, any remaining balance will revert to a standard college loan with the student responsible for the full repayment of all funds plus accumulated interest.
The government of the state of Ohio understands that a growing economy relies on a well education populace. By encouraging and supporting the educational ambitions of its residents, Ohio seeks to lay the groundwork for a vibrant and productive future for the state and its residents. For more information on these and other financial aid programs supported by the state of Ohio, students should visit the Ohio Mean Success website. There they will find detailed information on the financial aid programs discussed here, as well as information on the state's university system, tips on saving for college, and help with financial aid and college entrance applications.
Minority Groups
Browse Grants
Academic
Government
More Educational Resources