North Dakota Student Grants for College
Fund Your Education with Free Grant Money
Grants represent free-money gift-aid that does not require repayment. Generally, grants are funded with specific purposes – like higher education.
Financial assistance for college students takes several forms, including scholarships and grants, which don't carry repayment obligations – and loans, which do. There are several ways to earn scholarships, usually by standing-out academically, athletically or in some other way. While merit awards tend to reward high-achievers, grants are often aimed at applicants with the greatest levels of financial need.
Large-scale federal initiatives help thousands of college students annually, so North Dakota college students start there, on their quests for aid. Pell Grants and FSEOG Grants serve the same function: Tuition relief, but they benefit different groups of applicants. Pell Grants are need-based awards, but the program is a Department of Education- backed effort, designed to help large numbers of students. As a result, low-income applicants earn Pell funding, put the resources also help students from moderate income families.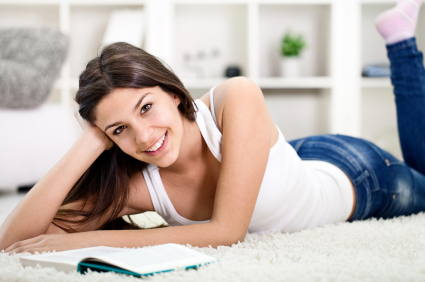 Where federal grants leave college obligations unmet, state-sponsored financial aid programs step in to fill the gap. State programs mirror Pell, in some cases, and additional grants are sometimes available for college students who choose certain academic majors. Teachers and health care workers are in short-supply in some areas of the country, especially rural outposts like some North Dakota regions. To recruit worthy candidates into these areas of study, some states offer tuition abatement and student loan repayment incentives.
Personal characteristics, like ethnic heritage and gender, also open financial aid doors. North Dakota boasts a large Native American population – a traditionally under-represented demographic in higher education. Student-specific resources lift Native Americans, and other groups, into college and post-secondary vocational programs.
These, and other grant and scholarship programs are available to college students in North Dakota.
Submit the FAFSA
Educational assistance that is issued based on financial need uses a standardized federal application to determine who qualifies for funding. Federal programs, like the William D. Ford Direct Loan Program, require applicants to subit the Free Application for Federal Student Aid (FAFSA). The application gathers family financial data to create a snapshot of each family's ability to pay for college.
Using income, assets, and the number of siblings in your family attending college simultaneously, financial aid officials calculate your Estimated Family Contribution (EFC). By first quantifying what you are able to pay toward college, financial aid administrators are then able to match educational resources with the students who need them.
The FAFSA is also used by private scholarship benefactors and individual State Governments to qualify applicants for the programs they offer, so it is important to file a timely FAFSA – according to the time-lines set-forth by your state or college.
Take the ACT (American College Test)
The SAT has long been the standard for college entrance tests, but the ACT is also used by many institutions. Like the SAT, it is a three-hour standardized test, composed of multiple choice questions and one writing section.
It is intended for high school juniors and seniors, to demonstrate their academic prowess and readiness for college level material. Simply filling out the demographic information section of the exam automatically submits applications to many grant and scholarship programs.
It is highly recommended that students take the ACT between October and May of their junior year.
North Dakota Grant and Scholarship Opportunities
The Pell Grant
Submit your FAFSA early, to be considered for Pell funding. This grant is need-based, but there are funds available for families of moderate means. Don't count yourself out for grants, just because you hail from suburbia. The deadline for application is March 15.
Supplemental Educational Opportunity Grant
This grant program is an extension of Pell Grant funding, reserved for undergraduate students who exhibit exceptional financial need. Funding is limited for this grant, so early applicants are considered first for available resources.The FAFSA serves as your application, and details about your individual eligibility are available on campus.
Academic Competitiveness Grant
First and second year recipients of Pell Grants, who pursue rigorous courses of academic study - in high school and beyond, qualify for this grant. The funding targets STEM education, encouraging students to excel in difficult academic areas, and to challenge themselves with forward-thinking education in science, technology, engineering and mathematics.
SMART Grant
Third and fourth year undergraduates benefit from a continuation of ACG incentives, called SMART. The initiative picks up where ACG leaves off, with STEM scholarships for college.
Participants must maintain 3.0 GPA standards, and study in one of the following areas: mathematics, engineering, technology, life, physical, or computer sciences, or a world language deemed critical to national security.
Indian Scholarship Program
Scholarships issued based on a combination of need and merit are awarded to 150-175 students annually. The amounts vary, up to $2000 each.
Applicants must prove that they are North Dakota residents, as well as tribal members, and need to maintain at least a 2.0 GPA. Applications are secured by contacting Rhonda Schauer, NDUS Coordinator for Multicultural Education, at 701-224-2497.
Tribal Higher Education Grant
In order to qualify, applicants must have at least 1/4 lineage of Native American descent from a federally recognized tribe.
Enrollment in course work is a prerequisite for application, and students must re-apply for each academic year. Grants are distributed based on need. Application materials are available from the Tribal Education Director.
North Dakota Scholarship Program
This merit-based scholarship is designed to keep the brightest students in the state for higher education. Scholarships are available for the top 55-60 students in North Dakota's colleges and universities.
The money covers tuition at any North Dakota state college or university, or tribal college. It can also be applied to cover partial tuition if the student attends a private college or university. The scholarship is renewable for up to three years. Successful applicants need to maintain a 3.5 GPA and have qualifying ACT scores.
Juniors in high school apply when they take the ACT assessment between October and June. There is not a separate application process.
North Dakota State Student Incentive Grants Program
Otherwise known as the "State Grant Program," North Dakota awards 7900 to 8500 students approxiametely $800 to $1500 each, per academic year.
Students may reapply each year. The program is open to graduates of North Dakota high schools and GED recipients. Applicants must meet the requirements for admission at a state college, university, or tribal college, and enroll as a full-time student.
These grants are only available to residents of North Dakota who are first-time undergraduate students. To apply, simply fill out and submit the FAFSA by March 15.
Janet Monroe Wendschlag & Bryan John Wendschlag Memorial Scholarship
This scholarship was created to memorialize a woman and her son who perished in an airliner crash in Sioux City, IA in 1989.
The family established the scholarship to benefit a junior or senior who plans to pursue a college degree in art, music, or elementary education. The successful recipient graduated from a high school in North Dakota and is a North Dakota resident. The value of each award depends on need.
ACS Cancer Survivor College Scholarship
The American Cancer Society established this scholarship for young cancer survivors. Applicants must not be older than 25, and diagnosed with cancer prior to age 21.
Residents of several states, including North Dakota, are eligible to apply. There is not a restriction on which institution of higher learning the student plans to attend, as long as it is accredited, but there is a minimum GPA requirement of 2.5.
The scholarship is worth $2500, but may be renewed for up to four years. Contact the American Cancer Society to apply.
North Dakota Robert C. Byrd Scholarship
This merit scholarship is granted based on outstanding academic achievement. Students with ACT scores of at least 30 are encouraged to apply. Leadership, community service, and co-curricular activities are also factored-in to eligibility requirements. Selected scholars receive scholarships worth $1500 each, renewable for up to four years. The award may be used at the North Dakota college of choice.
At least one recipient is selected from each of the Governor's Eight Planning Regions. For application materials, see your high school counselor.
Applications are due between February and April, and must be submitted to the Department of Public Instruction.
Loan Forgiveness and Repayment Programs
Science, Technology, Engineering, and Mathematics Occupations Student Loan Program (STEM)
Grants worth up to $1500 per year are applied, as repayment, toward outstanding student loans for qualified applicants trained in STEM fields. The incentive aims to retain talented staffers who work in North Dakota technical fields.
Candidates must graduate from technology programs, and then be employed for at least one year, working in technical fields. Successful candidates maintain 2.5 GPA or higher, and have outstanding loans from the Bank of North Dakota, or other participating lenders.
For more specific information and application materials, visit the North Dakota University System website.
Teacher Shortage Loan Forgiveness Program
Teacher shortages exist nationwide, especially in rural regionss and in certain curricular areas. Math and science teachers, for example, are heavily recruited by states who need qualified teachers in these areas. Where shortages exist, so do educational funding opportunities.
States, like North Dakota, are willing to trade tuition payment for employment in state schools. In other words, your education is gratis, provided you agree to ply your skills at designated North Dakota school, for a certain length of time. Teachers who are hired for positions in the program qualify for grants worth up to $3000 annually, to be applied toward their student loan payments.
Minority Groups
Browse Grants
Academic
Government
More Educational Resources