North Carolina Student Grants for College
Fund Your Education with Free Grant Money
Educational grants are financial aid windfalls with few strings attached. The best part? - Grants do not require repayment. Large-scale federal grant programs like Pell, and others, provide the lion's share of tuition relief for U.S. grant-seekers, but the Department of Education is not the only resource for gift-aid.
Privately funded grants, and others administered by State Boards of Education complement federal programs, and fill funding gaps that remain after scholarships, federal assistance and other forms of aid are exhausted. Career-specific grants help recruit students into high-need professions, and others help certain student groups gain access to higher education. Women and minorities, in particular, benefit from targeted education grants designed to increase their representation in university programs.
North Carolina boasts a strong academic tradition, hosting school's like Duke, Wake Forest and Davidson College. To recruit talent, and retain qualified professionals for the North Carolina workforce, the state administers a variety of financial aid initiatives for higher education. Every year, the State of North Carolina gives away millions of dollars, in the form of educational grants, to help students pay for college.
Students seeking financial assistance from the state are required to file the federal FAFSA application. Government-backed programs from the state use FAFSA data to help dial-in your specific college funding needs. NC aid takes several forms, but each is designed to supplement other assistance students are using.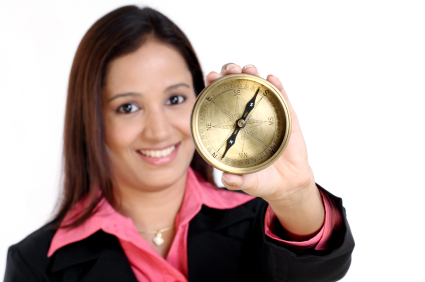 North Carolina Grant Requirements
Typically, grant programs fall into these categories: student-specific, subject-specific, degree level-sensitive, and minority only. Each grant requires a unique set of applicant characteristics, so don't overlook individual traits that open scholarship doors. Often, a series of personal attributes work in your favor, to qualify you for financial aid.
Grants commonly originate from federal and state governments, colleges and universities, and private philanthropic organizations. Use your North Carolina residency to qualify for student aid, or tap grants that help out-of-state students study at NC schools. these examples illustrate the types of grants available for North Carolina higher education.
North Carolina Student Incentive Grant (NCSIG)
This grant is provided by the North Carolina State Education Assistance Authority. To qualify, student aid-seekers must:
Be legal residents of the State of North Carolina.
Be registered full-time at colleges or universities that are within the State of North Carolina. This program specifically excludes those who are enrolled in career training for religious vocations.
Provide proof of financial hardship
Satisfy academic progress requirements
Be U.S. Citizens
The Free Application for Federal Student Aid (FAFSA) is required for consideration, and must be filed according to individual school deadlines. Grants can also be applied to State Community College Education.
North Carolina Community College Grant Program
College tuition is expensive, even at community colleges. Fortunately, the College Foundation of North Carolina puts forth grants that help minimize out-of-pocket college costs. The NCCCG grant specifically supports community college education in North Carolina.
As many as 13,000 of these grants are awarded each year, to eligible NC community college applicants. To qualify for the North Carolina Community College Grant Program, you must:
Be a legal resident of the state of North Carolina.
Be enrolled in a minimum of six credit hours at a community college.
Demonstrate financial need paying for school..
The first step toward landing NCCCG aid is to file the Free Application for Federal Student Aid (FAFSA).
Certain Private Education Institutions Grant (CPEI)
This state-sponsored initiative is designed for students attending specific colleges. Students at Roanoke Bible College (Mid-Atlantic Christian University), in Elizabeth City, and Southeastern College in Wake Forest are eligible for this funding, when they do not qualify for other similar state programs.
North Carolina Legislative Tuition Grant
The NCLTG grant was originally launched by the General Assembly, in order to help North Carolina residents pay for college at independent, nonprofit institutions within the state. Typically, costs are higher at these institutions, so the Assembly created this mechanism for meeting higher education expenses.
The amount each program participant receives is determined by the North Carolina General Assembly, but the award amount is the same for everyone who qualifies.
University of North Carolina Need Based Grants
Seventeen individual campuses comprise the University of North Carolina school system. On each of these campuses, numerous grants are made available to students who are unable to cover the cost of attendance with other forms of aid.
To qualify for need-based campus-specific North Carolina grants, students must:
Be legal residents of the State of North Carolina.
Be registered as full-time students at the University of North Carolina.
Show a need for financial aid.
FAFSA results determine how much assistance qualified applicants receive. Legislative appropriations also impact funding for this program.
Golden Leaf Program
The Golden Leaf Scholars Program encompasses two distinct grant initiatives. High school seniors, from qualifying counties, are invited to apply for grants worth $12,000 each, at four-year schools.. Qualified applicants attend participating colleges and universities, where funding is disbursed in four $3000 annual installments. The Golden Leaf Foundation also issues grant assistance targeting North Carolina Community College transfer students. Depending upon the number of credits transferred, individual students are eligible to receive as much as $3000 each, for up to three years.
For two-year academic pursuits, the Golden Leaf Community College Program provides up to $750 annually for North Carolina Community College students.
North Carolina Education Lottery
The North Carolina Education Lottery program was created in 2005, to underwrite all levels of education within the state. In addition to primary and secondary school funding, proceeds from the lottery are used to initiate scholarships and grants for needy NC college students. Lottery proceeds fund grants in each county, which are disbursed to students who qualify for UNC need-based financial aid. Successful applicants are:
Legal residents of the State of North Carolina
Enrolled for a minimum of six semester hours
Pursuing undergraduate degrees at accredited colleges and universities
Financial needy
Shinn Grant
Grants address a wide range of academic disciplines, like the Shinn Grant, which is awarded to graduate students that are pursing careers in native plant research. Undergraduates also qualify for the award, issued by the North Carolina Native Plant Society, when they are working with faculty on native plant research projects.
Annual grants are issued in pairs, with values between $100-$1000. Successful candidates are enrolled in accredited colleges and universities in North Carolina.
Federal Resources Help NC Students
North Carolina students seeking college assistance are considered for federal programs before they are granted aid from the state. Department of Education efforts like Federal Direct Loans and Pell Grants are wider in scope than state initiatives, so they are tapped first for college cash. Financially disadvantaged college student also qualify for supplemental funding from another federal program: Federal Supplemental Education Opportunity Grant (FSEOG).
FSEOG funding is reserved for the neediest applicants, including those whose FAFSA-derived Estimated Family Contribution equals zero.
National Smart Grant
* Notice – The National SMART grant program was discontinued in late 2011. The following is offered as historical reference only. Consult Federal Student Aid for details about current programs.
National Smart Grants benefit STEM students in their final two years of college enrollment. Eligibility standards for SMART grants include:
U.S. citizenship.
Full time enrollment at an accredited college or university.
Have already completed two years of undergraduate education.
Major in: physical, life, or computer science, engineering, mathematics, technology, or foreign language.
A GPA that is 3.0 or higher.
SMART grants contribute up to $4000 annually for qualified educational programs.
High-Needs Fields Lure North Carolina Students
Certain fields are experiencing shortages of qualified personnel. As a result, college students who major in high-needs curricular areas often draw unique access to recruitment scholarships and grants. Grants designed to increase enrollment in fields like nursing and teaching provide unique financial aid opportunities for North Carolina students.
Programs like Teacher Assistant Scholarship Fund (TASF) help North Carolina retain qualified teachers following graduation from state education programs.
Minority Groups
Browse Grants
Academic
Government
More Educational Resources