Minnesota Student Grants for College
Fund Your Education with Free Grant Money
All students face financial challenges when it comes time to pay for college. For many students, grants and scholarships provide the additional funding they need to realize their post-secondary educational ambitions. While there are many scholarships offered by colleges and universities, and grants sponsored by the Federal government, many students overlook the financial aid opportunities that are offered by their own state governments.
The state legislature of Minnesota has earmarked a portion of its annual budget to support grants and scholarships for the state's resident college-bound students. These programs are designed to make college more accessible to students who may not otherwise have the financial resources to continue their education at the post-secondary level.
Government sponsored financial aid for Minnesotans is funded by the state, and is administered through the Minnesota Office of Higher Education. Information on planning and paying for college, as well as specific details on available scholarships and grants, can be found at Minnesota's Get Ready for College website.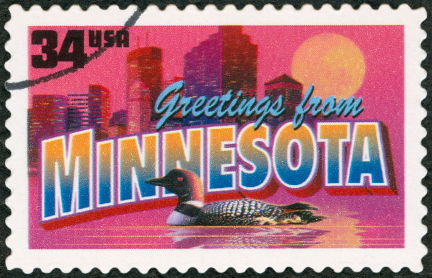 Filling Out the FAFSA
Before applying for any state supported financial aid Minnesota's resident students must first fill out and submit the Free Application for Federal Student Aid, or FAFSA. The information students provide on their FAFSA is used to determine their eligibility for any Federal or state funded financial aid for college. The FAFSA is also used by most colleges and universities in determining any potential scholarship or grant awards for incoming students. College-bound students in Minnesota, and around the country, need to make the FAFSA their first priority when searching for any financial aid.
General College Grants for Minnesota Residents
The government of Minnesota understands that increasing access to college is vital to building a strong local economy. To this end, they have developed a variety of grants and scholarships designed to help deserving students within the state find the extra money they need to pay for their college education. These financial aid programs are a combination of need-based and merit-based awards, and are only available to legal residents of the state. Like all state supported financial aid for college, programs are subject to change according to changes in legislation and the availability of funds.
What follows is a short overview of the state supported financial aid programs available to Minnesota's resident college-bound students.
Subject-Specific Grants for Minnesota Residents
In addition to the general grants and scholarships mentioned above, Minnesota also offers a selection of financial aid programs for students with specific career goals. These are award-for-service programs, and participants will be required to complete a predetermined term of service working at their chosen profession within the state in exchange for college funding.
The Minnesota Indian Teacher Training Program – The MITTP provides grants and low cost loans to Native American students within the state of Minnesota who are pursuing careers as teachers. Applicants must be attending one of the four participating schools within the state: Augsburg College, Bemidji State University, Minnesota State University, or the University of Minnesota.
The Federal TEACH Grant – This is a Federally funded program administered through the Minnesota Office of Higher Education. State residents who are pursuing degrees and careers in teaching may be eligible to receive up to $4000 a year in grant money to help pay for their education. Participants in the program must agree to teach in a low income community or high need facility within the state following graduation and certification. The contract consists of one year of service in exchange for each year of financial assistance received.
The Federal John R. Justice Student Loan Repayment Program – While this program is neither a grant or a scholarship, it does provide valuable financial assistance to students pursuing a law degree. In exchange for taking a position within the state working as a public defender or criminal prosecutor, law school graduates can receive up to $4000 in loan forgiveness per year, for up to three years. Funds may be used to repay any outstanding Federal guaranteed student loans.
The cost of a college education continues to rise, and more and more students are faced with a financial shortfall when it comes time to pay for their tuition. Fortunately, students in the great state of Minnesota have access to a wide range of financial aid programs designed to help them close any gaps in their college funds. For further details on these programs, and for important information on planning for college and the Minnesota higher education system, please visit the state's Get Ready for College website.
Minority Groups
Browse Grants
Academic
Government
More Educational Resources