Michigan Student Grants for College
Fund Your Education with Free Grant Money
The state of Michigan administers multiple financial aid programs for high school graduates entering community college, university and trade school. Like other states, Michigan is impacted by economic challenges that have reduced funding for some student aid programs. Despite cutbacks, grants and other funding opportunities are still available for qualified Michigan students.
Michigan Tuition Incentive Program
The Michigan Tuition Incentive Program or TIP is designed to encourage individuals to complete high school. The program requires that eligible students qualify for 24 months of Medicaid coverage. The Michigan Student Scholarships and Grants, also known as SSG, distributes notifications to eligible state students. Financially needy applicants are targeted, so FAFSA results are required. The program was founded in 1987, and in 2011 assisted more than sixteen-thousand students, with over thirty-five million dollars worth of tuition relief. In 2013 they administered $94,552,160 to assist Michigan students with postsecondary educational expenses.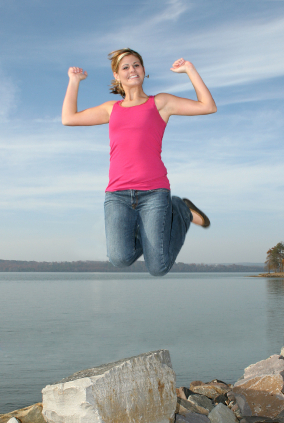 Benefits of Tuition Incentive Program Phase I
Phase I of the Tuition Incentive Program requires student-applicants to enter college within four years of their high school graduations. Phase I of the program covers tuition and mandatory fees associated with associate's degree and certificate-granting programs. Certificate programs qualify when they are at least one year in duration, and lead to certificates in recognized vocations.
Benefits of Tuition Incentive Program Phase II
Phase II provides tuition assistance valued at up to $2,000, to be applied to completion of a four year degree. Awards are reserved for tuition payments only. Incentives are disbursed in $500 increments, at the beginning of each semester. In addition to general eligibility requirements for Phase I, students participating in Phase II must meet additional standards. Phase II candidates require 56 transferable academic semester credits, at the time of application. An associate's degree or certificate is also required, in order to continue into the second phase of the Incentive Program.
Children of Veterans Tuition Grant
The Children of Veterans Tuition Grant distributes around one-million dollars annually, to recognize sacrifices made by Michigan armed forces staffers. Previously called Education of Children of Veterans, the program extends tuition forgiveness for children of deceased or disabled members of the U.S. armed services. The following conditions apply to Veteran's Grants:
Applicants are 16-26 years old
Residents of the state for at least one year prior to application
Natural or adopted child of the veteran sponsor
Step-children do not qualify
Veteran is a legal resident of Michigan
Awards are valued dependent of each student's circumstances, but the maximum annual disbursal for full-time students is $2800. Benefits are available for four-years, provided eligibility is maintained, and each participant is entitled to a maximum of $11,200 over the course of a four-year college education.
Requirements for the Children of Veterans Tuition Grant
Participating veterans must meet one of the following program qualifications to be eligible for the grant:
Killed in action or died during wartime activities
Totally disabled due to service activities - as determined by the Veterans Administration
Died from service disability
Listed as MIA in another country by the US government
Each student applicant must meet the following qualifications to be eligible for this program:
Enroll at least half time at a Michigan community college, public/private university
Be a Michigan resident for one full year before the date of application
Be a U.S. citizen
Never convicted of a felony which included assault, death or injury
Renewal requirement of 2.5 GPA
Attend one of the eligible schools listed by the Office of Scholarship and Grants
Michigan Competitive Scholarship
The Michigan Competitive Scholarship is a financial aid program that addresses each applicant's financial need, but also recognizes academic merit, during the awards process. The Michigan Merit Award has been discontinued, so the Competitive Scholarship gives high school seniors incentive to perform, scholastically. The program carries the following eligibility requirements:
Undergraduate schooling
First college degree
Approved, participating Michigan institutions of higher education
Financial need
Academic Merit
Qualifying ACT score
Enroll at least half time in an eligible public or private institution
Resident of Michigan
Cannot be used for theology studies
FAFSA filed timely
Michigan Tuition Grant
The Michigan Tuition Grant was created by the state of Michigan, in 1966, to assist individuals who have financial need, as they pursue their educational goals. The Michigan Tuition Grant is only awarded to individuals who are attending independent, degree granting institutions within the state of Michigan. Funds are for undergraduate schooling, and awards are limited to the total cost of fees and tuition. The Higher Education Appropriations Act determines annual funding for the program, which helps more than 20,000 Michigan students each year. Awards exceeded $30 million in recent years. The Student Grant and Scholarship Division administers the grants.
Michigan Tuition Grant Requirements
Demonstrate financial need on FASFA
FASFA submitted by July 1st, for fall semester participation.
Enrolled at least half time at an eligible university. The list of eligible colleges/universities is available from the OSG.
Cannot be enrolled in courses in theology, divinity or religious education.
Not in default on any federal student loans
Please contact your financial aid office for precise campus financial aid
Michigan Police Officer's and Fire Fighter's Survivors Tuition Grant Program
This program provides an educational safety net for public safety professionals who die in the line of duty. Surviving spouses and children of police and fire professionals killed during official duties are eligible for tuition forgiveness at state schools. The Michigan Police Officer's and Fire Fighter's Survivors Tuition Grant Program provides for children who lost a parent before turning 21 years of age. Spouses and natural/adopted children of fire fighters or police officers qualify for tuition waivers at public universities.
Program requirements include:
Enrolled at least half time
Michigan resident
Financial need
FASFA
Fostering Futures
The Fostering Futures Scholarship provides eligible foster youth with scholarship funds for tuition, fees, room/board, books, and supplies/equipment required for enrollment. Student must have been in foster care after the 13th birthday. There is no upper age limit. Student can receive funding at any age.
Student must be attending a Michigan public or private 4-year college/university or a community college.
This funding can be used along with the Education Training Voucher.
Various depending on funds available/requested. Application must be submitted with copies of student financial aid award letter, most recent transcripts, and documentation supporting any off campus expenses requested.
Michigan Promise Scholarship
* The Promise Scholarship has been discontinued.
The program enables individuals who score high enough on a state administered test, to qualify for $1,000 scholarships during four years of higher education, undertaken at qualified Michigan State schools.
GEAR UP Michigan Scholarships
Founded in 2001, GEAR UP targets three troubled, urban public school systems: Detroit, Flint and Muskegon. Funding is distributed to financially disadvantaged students, encouraging low-income participants to continue beyond high school. Qualified candidates are required to meet these program eligibility requirements:
Complete 6-year GEAR-UP program
Obtain High school diploma or GED
Pell Grant eligible
Enrolled at least half-time
Attending participating, degree-granting institution of higher education
Under 22 years of age
Michigan resident
Funds must be applied within 5 years of high school graduation
Teacher Loan Forgiveness
To address teacher shortages in certain parts of the state, Michigan offers special incentives for college students who major in education. College graduates who work as teachers, for five consecutive years, at designated high-need facilities across Michigan, qualify for student loan forgiveness totalling as much as $17,5000 for each participant.
Minority Groups
Browse Grants
Academic
Government
More Educational Resources