Maryland Student Grants for College
Fund Your Education with Free Grant Money
The state of Maryland is an excellent place to seek higher education. The state's rich academic tradition includes high caliber institutions like University of Maryland, Johns Hopkins, U.S. Naval Academy and Loyola University. At least 57 colleges, and more than 175 career schools, serve post-secondary students across the state.
Financial assistance for Maryland college students originates from public and private sector sources, but grants are generally issued by government-backed agencies. The gift-aid does not require repayment, so programs are there to serve the neediest applicants. Large scale assistance efforts, like Federal Pell Grants, assist moderate-income applicants as well.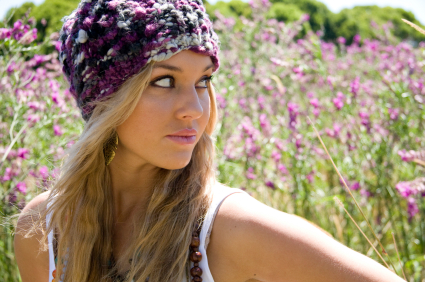 Using Grants & Scholarships to Fund Higher Education
Grants and scholarships provide coveted resources for college students, because they do not come with repayment strings attached. You may not be able to fund your entire college career with scholarships and grants, but free-money gift-aid helps manage post-graduate debt, and allows you to pursue the highest quality education available.
Scholarships recognize exceptional performance in areas like academics and athletics, lifting stand-out candidates into the best collegiate programs. Grades, test scores, community activities and leadership qualities are evaluated by scholarship granting agency, to determine winners of academic awards. Athletes who also excel in school have the greatest access to educational assistance, which recognizes their on-field performance, as well as their classroom skills.
Grant programs, on the other hand, tend to focus on financial need of applicants, when determining where to allocate funds. Additional grants are offered to students who take-up particular fields like nursing, teaching, science or specific areas of research. Government programs provide the greatest numbers of grant opportunities, at the federal and state levels. Application for public grants requires each candidate to file a standardized financial aid request, called the FAFSA.
Filling out a FAFSA
The first step toward financial aid is completing the Free Application for Federal Student Aid (FAFSA). Submit your FAFSA according to deadlines set forth by the State of Maryland, or by your own university, if filing deadlines are earlier at your school. The application uses data about your family, to determine your level of financial need. Income, assets and family size are important considerations, leading to your individual Expected Family Contribution (EFC).
Colleges and universities in Maryland use EFC determinations to match financial aid applicants with the programs that best serve their educational aspirations. On a federal level, FAFSA opens doors to myriad of student assistance initiatives sponsored by the Department of Education.
Pell Grants
The Pell Grant Program is one of the most far-reaching financial aid efforts sponsored by Uncle Sam. The Grant helps low-income applicants, but it also helps students of moderate means deflect educational expenses. Paired with state-specific resources offered in Maryland, the combination supports the cost of attendance, depending on enrollment status (part-time or full-time).
Qualified candidates are eligible to receive up to $5,550 each academic year, and can utilize the Pell Grant for up to 18 semesters.
Academic Competitiveness Grant
Another Federal Grant for Maryland education is the Academic Competitiveness Grant (AC Grant), which it is awarded to freshman and sophomores who are also eligible for the Pell Grant.
The science-oriented awards help students with exceptional grades and promising leadership qualities. Student may be eligible for up to $750 for their first year and $1,300 for their second. The total amount of aid received from the Pell Grant and the AC Grant programs may not exceed the actual cost of attendance.
SMART Grant
The National Science and Mathematics Access to Retain Talent Grant (SMART Grant) provides up to $4,000 annually, for eligible juniors and seniors. In addition, applicants must be pursuing careers in computer science, engineering, mathematics, or science. Successful applicants must also be eligible to receive a Pell Grant.
Minority Grants
Minority grants serve diverse cultural groups such as: African American, Hispanic, Asian and Native American. Specialized grants are also available for military veterans, survivors of cancer,and children of deceased policemen and firefighters. Use your full compliment of individual attributes to open doors for higher education grants.
Each grant has its own eligibility requirements and may require proof of ethnicity. For instance, to qualify for some programs, a Native American must prove his ethnicity with a Certificate of Indian Blood, or CIB, and must belong to a federally recognized tribe. The following grants are specific to Maryland. Some are designated for Maryland residents, while others are for students attending schools in Maryland.
The College-Bound Last-Dollar Grant is a need-based grant for Baltimore City high school graduates. These students are eligible to receive up to $3,000 per year and the grant is renewable for up to five years, with a maximum lifetime value of $15,000. Students are eligible when they meet the following criteria.
Must be a recent graduate of Baltimore City high school.
Total family income must be under $75,000 per year.
The student must contribute 15% of college costs.
Student must be accepted into one of Maryland's nine colleges.
Student must attend a mandatory seminar and luncheon.
Mandatory attendance required for other programs.
Guaranteed Access Grant-Maryland
This grant is awarded to approximately 1,000 undergraduate and graduate students each year. The financial awards range from $400 to $13,800 per year. This is a need-based grant available only to students who are residents of Maryland. Dependent applicants' parents' must also be residents of the state.
Applicants must be enrolled in a two or four year colleges or universities, as full-time students. High school grade point average must be at least 2.5. In addition to filing a timely FAFSA, students must also fill out Howard P. Rawlings Guaranteed Access Grant Applications, to be considered.
JF Tolbert Grant Program
The J.F. Tolbert Memorial Student Grant Program serves eligible freshmen and sophomores enrolled at private career schools in Maryland, who also work at least 18 work hours per week. Awards are valued up to $500. Students and parents must be residents of Maryland to apply.
Sharon Christa McAuliffe Grant Program
* This program has been consolidated within the Workforce Shortage Student Assistance Program, so no new grants are issued under this program name.
The Sharon Christa McAuliffe Teacher Education Critical Shortage Grant is awarded to 137 undergraduate and graduate juniors and seniors each year. Students must be residents of Maryland, and already completed 60 credits of undergraduate school. Grade point averages of at least 3.0 are required for application.
The student must also agree, in writing, to work one year in a Maryland Public School critical shortage area, for each year aid is received. Student applicants may receive up to $17,700 each, based on need, enrollment and housing.
Police Association Grant
The Maryland Chiefs of Police Association is awarded to two students each year who are enrolled in law enforcement or criminal justice programs. Successful applicants must be a residents of Maryland, between the ages of 17 and 21. Grants are awarded based on academic achievement, community service and extracurricular scholastic involvement.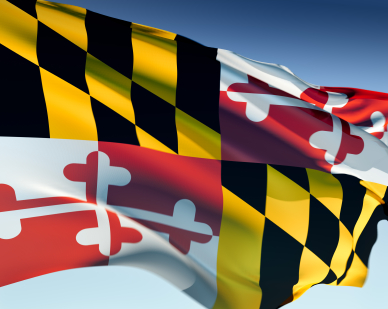 The Part Time Grant Program
This unique assistance is reserved for part-time, 6-11 credits per semester, degree- seeking undergraduates enrolled in two or four year programs. Qualified applicants must demonstrate financial need and must be residents of Maryland. The minimum award is $200 and the maximum individual eligibility may not exceed $2,000. This grant can be renewed for up to 8 years.
Education Assistance Grants
Howard P. Rawlings EA Grants are need-based awards benefiting between 11,000 and 20,000 undergraduate students each year. Each applicant must complete a FAFSA, to be evaluated based on Expected Family Contribution.
Each Education Assistance Grant amount is determined by a set formula reflecting the cost of college attendance, expected family contribution, state scholarships awarded and Pell Grant funding received. This grant may be renewed for up to four years.
Physical and Occupational Therapists and Assistants Grant Program
This initiative is now integrated into the Workforce Shortage Student Assistanec Program. For Maryland residents training to be physical, occupational or therapy assistants, and attending school in Maryland, the state puts forth a service-for-tuition program. Recipients of these awards must provide one year of service for each year assistance is received.
Service roles are assigned helping handicapped children in qualified Maryland facilities. To remain eligible, students must maintain a grade point average of at least 2.0. The maximum award amount is $2,000.
The Graduate and Professional Scholarship Program
Maryland provides need-based financial assistance to students attending state schools, and pursuing degrees in medicine, law, pharmacy, social work or nursing. This assistance is only available for residents of Maryland.
Minority Groups
Browse Grants
Academic
Government
More Educational Resources