Louisiana Student Grants for College
Fund Your Education with Free Grant Money
The state of Louisiana has established an agency called the Louisiana Office of Student Financial Assistance (LOSFA) to manage college aid programs in state. Although the design of the LOSFA website is dated, it is an excellent source for information on what Louisiana has to offer. LOSFA has set up a user-account-based portal called Louisiana Connect to help students and parents plan for college, but the main LOSFA site holds most of the data on financial aid.
Another interesting aspect of LOSFA's approach to helping students assemble funding for college is its Trailblazer camps for high seniors, held in the summers. The attendees are nominated by their schools, and receive training on how the financial aid system works.
Most of Louisiana's aid money goes to a scholarship program called TOPS, but Louisiana does have one student grant program of its own, the Louisiana Go Grant, plus the federal grants given to students across the country.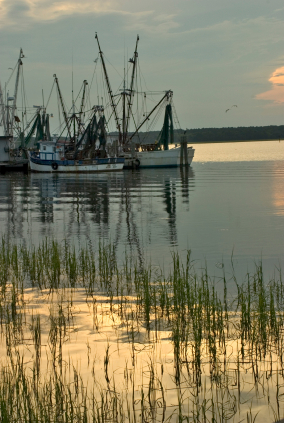 Student Grants In Louisiana
Louisiana Go Grant
The Louisiana Go Grant is designed for students with great financial need, including both students from low-income families and older students. Funding for the Louisiana Go Grant program is limited, so you should take all the steps required for eligibility as early in the year as possible. Here are the eligibility criteria:
You must qualify as a resident of Louisiana.
You must be receiving either a Pell grant or another federal need-based grant.
After your Expected Family Contribution and federal grant money have been subtracted from your school expenses, the remainder must exceed zero.
You must have enrolled at an eligible Louisiana school and meet at least one of the following conditions:

You first attended college no earlier than academic year 2007-2008, and either had or later acquired eligibility for a federal need-based grant, or

You must be over 25 years of age.
Note: there are special rules for determining residency that apply to students displaced by the hurricanes of August and September 2005.
The amounts provided by the Louisiana Go Grant depend on the funding received each year, so they are subject to change at any time. If you attend school full time (12 hours on the semester system and 8 hours on the quarter system), you receive $1,000. For half-time enrollment, usually six to 11 hours for semesters and four to seven hours for quarters, the award is for $500, and if you're enrolled for fewer hours, you'll get $250.
The lifetime cap on Louisiana Go Grant funding is currently $10,000.
In order to renew your Louisiana Go Grant, there is a list of steps you must take each year. Here they are:
You must file either the Free Application for Federal Student Aid (FAFSA) or the Renewal Application.
You must continue to receive at least one federal need-based grant.
Your remaining cost of attendance as described above must be greater than zero.
You must make acceptable progress in school as defined in the Higher Education Act of 1965.
Grants From Colleges
Tulane University
Tulane University has a number of student grants available, and here are three of your options:
The Georges Lurcy Grant Program pays for expenses related to a student research project, including research materials, travel, laboratory or art supplies, and performance-related expenses. Amounts vary between $200 and $1,500.
The Newcomb-Tulane College Dean's Grant Program is a means of providing funding for projects that are shared between the two colleges and thus not funded by other means.
The Corasaniti Study Abroad Grant gives three awards of $2,200 each to students participating in a Newcomb-Tulane Study Abroad Program. Applicants must major in one of the following fields: political science, economics, political economy, or one of the modern foreign languages.
Louisiana State University
Louisiana State University set up its own grant program for students with financial need, called the Pelican Promise. Pelican Promise grants go to students who meet the criteria for the federal Pell grant program, have family income of no more than 150% of the federal poverty level, qualify as Louisiana residents, and first enrolled in college no earlier than fall 2007.
You must be a full-time student and file a new FAFSA each year to renew.
Other Louisiana schools offer their own types of financial aid, so you should check with your school's financial aid office to see what's available to you.
Federal Grants
The federal government currently offers four student grants for which Louisiana students can apply:
The Pell Grant, for students who have financial need
The Federal Supplemental Educational Opportunity Grant, for those with what the government calls exceptional financial need
The Teacher Education Assistance for College and Higher Education (TEACH) Grant, which must be used for special training, and
The Iraq and Afghanistan Service Grants.
You can learn more about those options here.
Minority Groups
Browse Grants
Academic
Government
More Educational Resources