Idaho Student Grants for College
Fund Your Education with Free Grant Money
The Idaho State Board of Education, which manages Idaho's financial aid programs for college students, has a page containing links to information about the different grants available to Idaho students. As of 2012, all four grants come from the federal government, and they are:
The Pell Grant
The Federal Supplemental Educational Opportunity Grant (FSEOG)
The Teacher Education Assistance for College and Higher Education (TEACH) Grant, and
The Iraq and Afghanistan Service Grant.
The first step in applying for any of the four grants is the Free Application for Federal Student Aid (FAFSA). You must complete and submit the FAFSA by the annual deadline, and the FAFSA site has a search feature that helps you locate that date by state. The FAFSA can be filed online or by mail.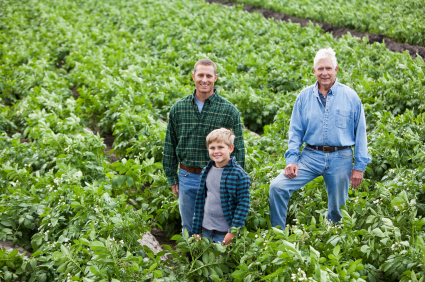 Eligibility for Federal Student Aid
To be eligible for any kind of federal assistance with college costs, you must meet these criteria:
Be a United States citizen or eligible non-citizen
Demonstrate some financial need, for most programs
Possess a valid Social Security number (with a few exceptions for territorial students)
Be registered with Selective Service, if you're a man between 18 and 25
Be accepted or enrolled in an eligible program
Keep a satisfactory GPA, and
Meet one of the standards for acceptance into higher education (for example, possessing a high school diploma).
Pell Grants
Pell Grants go to undergraduates only, with a very few exceptions (for example, those who take a teacher certification course after obtaining a bachelor's degree). The maximum 2012-2013 Pell amount is $5,550, and the amount of your Pell Grant will depend on financial need, cost of attendance, number of classes you take, and whether you plan to stay in school for an entire year.
Your Pell amount is calculated independently of any other financial aid you may receive. For those who had a parent killed in Iraq or Afghanistan after 9/11, if you were both less than 24 and enrolled in a college or career training program at the time of the death, your Expected Family Contribution will change to zero, meaning you can receive the maximum possible in Pell Grant funding (depending on enrollment).
Pell Grant recipients are now limited to six years' worth of funding, and one year's funding is equal to your personal maximum award for that year. If you use less of the money (for example, because of half-time enrollment), then that difference will be noted in your Lifetime Eligibility Used calculation as a percentage rather than a dollar value, to account for any difference in federally set maximums from year to year.
Federal Supplemental Educational Opportunity Grants
The FSEOGs are designed as extra funding to help students who have exceptional financial need and receive Pell Grants. Your financial need is defined as the difference between your school expenses (called the cost of attendance) and your expected family contribution. The amount of an FSEOG can range from $100 to $4,000, and the amount of your other financial aid is a factor in calculating that amount.
FSEOGs are awarded in order of priority, meaning the applicants with higher financial need are served first, and they are administered by your school's financial aid office if you attend a participating institution. Since each school receives a fixed amount of FSEOG funding, you should apply as early as possible before funding runs out.
Teacher Education Assistance for College and Higher Education Grant
The TEACH Grant targets students who plan to pursue a career in teaching. The additional eligibility requirements for TEACH grants include enrollment in a participating school and program, meeting requirements for academic achievement (for example, a GPA of 3.25), undergoing counseling, and signing an agreement to teach after graduation, because TEACH grants are made in exchange for a post-graduation service commitment.
The counseling sessions will give you comprehensive information about how TEACH works and what your responsibilities will be if you accept the financial aid. They can now be completed online. Since the commitment is for at least four academic years in a high-need field, the service obligation can be substantial.
Should you fail to complete your service within eight years, your grant funding will convert to a Direct Unsubsidized Loan that draws interest from the moment you received your grant money. You must sign a new TEACH service agreement each year you receive the grant.
Iraq and Afghanistan Service Grants
There are also special eligibility requirements for the Iraq and Afghanistan Service Grants, as you might expect. If:
You are ineligible for a Pell Grant due to the amount of your expected family contribution but you do meet the other Pell criteria, and
Your parent or guardian belonged to the military and died in Iraq or Afghanistan after 9/11, and
You were both under 24 and enrolled in a post-secondary education program at the time of the death,
then you may be eligible for an Iraq and Afghanistan Service Grant. The amount is the same as that for the Pell, but it cannot exceed your cost of attendance for the school year in which you receive it.
Minority Groups
Browse Grants
Academic
Government
More Educational Resources