Hawaii Student Grants for College
Hawaiian College Grant Money Can Be Yours
There are numerous grants available to Hawaiian students, particularly those of Hawaiian ancestry. Organizations dedicated to preserving Native Hawaiian culture and language also focus on finding and distributing educational funds for Native Hawaiian students. The federal government also supplies extra college money for descendants of indigenous American populations, meaning that type of grant is particularly easy to find for many residents of Hawaii.
Grants From Private Organizations
The Ke Ali'i Pauahi Foundation's financial aid page lists the Paul Pua'a 'Ohana, Paul Moses Murray & Malia Murray Grant (two awards of $500 each). You must be an undergraduate at an accredited postsecondary school (vocational schools are acceptable) and you must show financial need. Preference goes to students with challenging personal circumstances and residents of Moloka'i (one of the Hawaiian islands).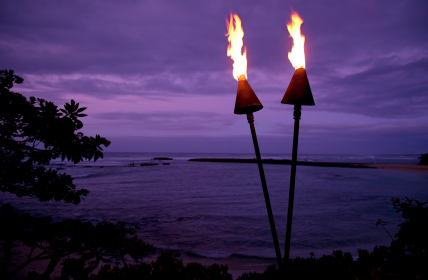 Grants From Colleges
Chaminade University offers Transfer Grants to students who have switched to Chaminade from another school with a GPA of 2.5. The grant is worth $4,000 a year. A similar grant for high school students with a GPA between 2.5 and 2.99, the Leadership Award, brings $4,500 per year for students from out-of-state high schools and $5,000 otherwise.
Maui College uses the Kahikina O Ka La program to encourage students who show commitment to both the STEM fields (science, technology, engineering, and mathematics) and Native Hawaiian language and heritage. Applicants must be full-time students and take one Hawaiian course each year, and one STEM course each semester. If your GPA is between between 2.5 and 2.99, your financial incentive will be $1,750 a semester, and that rises to $2,500 if your GPA is 3.0 or above.
Hawai'i Community College (HCC) provides the Hawai'i Community College Achievement Grant for students who have rendered some service to the school (as an example, working in student government). You must be at least a half-time student to qualify.
HCC also offers a state-funded grant through the Second Century Scholars Program, which is reserved for those of Native Hawaiian descent. You must enroll at least half-time and demonstrate financial need.
Government Grants
State of Hawaii
The state of Hawaii offers financial aid through the ten schools in the University of Hawai'i System, three of which are universities located at Manoa, Hilo, and West O'ahu. The remaining seven are community colleges, and each school offers some variant of the state's Opportunity Grant.
The Opportunity Grant requires that you demonstrate both financial need, as shown on your Free Application for Federal Student Aid (FAFSA), and Hawaiian residency, and you must attend school at least half-time (six credit hours). Award amounts are variable, but at a cheaper school an Opportunity Grant may pay most of your tuition.
If you can prove your Native Hawaiian ancestry, you may be eligible for a Native Hawaiian Tuition Waiver. Part of your tuition (not fees) will be waived, but you must be a half-time student, at minimum. Hawaiian students with financial need can also apply, and all waivers must be used at a school belonging to the University of Hawai'i System.
The database in which your proof of ancestry is located is maintained by the Ho'oulu Hawaiian Data Center, to which you submit the required documentation. The center photocopies your documents and gives you a Hawaiian Ancestry Registry Form, which you can include with applications for financial aid.
The Hawai'i State Incentive Grant uses federal funding and a matching amount from the state of Hawaii and, like the Native Hawaiian Tuition Waiver, can be used only in the University of Hawai'i System. You must be a half-time student and eligible for a Pell Grant, which is need-based.
The federal government also supplies grant money to individual states that participate in the Leveraging Educational Assistance Partnership Program (LEAP) program. LEAP makes grants to students based on financial need, according to the financial aid page of the Hilo campus of the University of Hawai'i. The LEAP grants are given to students who can demonstrate Hawaiian residency, financial need, and Pell Grant eligibility. Maui College's page states your Expected Family Contribution to your education must be zero.
Note: any of the State of Hawaii's grants are subject to change in legislative sessions, so check with your school's financial aid office for current information.
U. S. Department of Education
Hawaiian students can apply for any of the four federal grant programs, most of which are need-based:
The Pell Grant, with a current annual maximum of $5,550
The Federal Supplemental Educational Opportunity Grant (FSEOG), for students with severe financial need
The Teacher Education Assistance for College and Higher Education (TEACH) Grant, which yields a maximum of $4,000 a year for training as a teacher, and
The Iraq and Afghanistan Service Grants, for children of military personnel who died in combat in either Iraq or Afghanistan post-9/11.
You can read more about federal grants here.
Minority Groups
Browse Grants
Academic
Government
More Educational Resources