Colorado Student Grants for College
Fund Your Education with Free Grant Money
With practically as many colleges and universities as there are mountain ranges and alpine views, Colorado is a state with massive appeal to college students. The availability of free money for college in a beautiful state like this is not an urban legend. Instead, it is a reality that you can and should take advantage of in order to afford a university degree. If you are a college-bound student in the state of Colorado, there are quite a few grants that are given to students for the express purpose of higher education.
While some of these grants may be hard to find on your own, we have compiled a list of a number of them that will give you a good idea of the types and sources of educational funding for which you can apply. The Colorado Student Grant, the Colorado Graduate Grant, the Dependent Tuition Assistance Program and the Colorado National Guard Tuition Assistance Program are just a few of the programs you will encounter.
The best part of receiving funding through this method is that state grants, like scholarships, are the equivalent of gifts and do not have to be repaid. Unlike scholarships, however, state grants do not always require potential students to do anything in particular to qualify, such as committing to extracurricular activities. This can be a great boon in the cases of students who are determined to go to college but may not have outstanding records of activity participation or exemplary course work.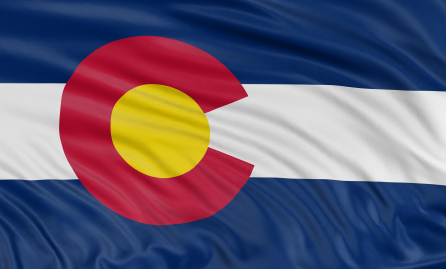 Keep in mind, though, that factors like demonstrated need, grade point average and future commitments and career plans may shift your chances and weight the odds in one direction.
There are a few higher education websites offering financial assistance specific to Colorado that will answer any questions you may have about Pell Grants and other incentives. The Colorado Department of Higher Education and the Colorado Commission on Higher Education are great resources and wonderful places to start exploring what the state has to offer its future professionals.
Keep in mind that various types of Colorado State aid are available only to participating colleges and universities, and you will have to check with the financial aid office of the school you are interested in to find out more about their unique offerings. Many institutions now offer easy, hassle-free online applications with no or few processing fees.
The Free Application for Federal Student Aid (FASFA) document is a prerequisite for all funding that you may acquire from the government, and you will want to familiarize yourself with this essential piece of the application process. This form needs to be completed by the student and parent, if appropriate, for all grants, scholarships and loans. Especially low-income students who turn in a FASFA application will also be considered for a Pell Grant from the federal government, which would be a great asset to your financial aid package. Using the FASFA document, the U.S. Department of Education determines who qualifies for these Pell Grants using a concreted formula generated by financial information. You can find out more about the Pell Grant below, in addition to further information about each available Colorado state grant, such as their outlined qualifications for recipients and the details on who can receive them.
Pell Grant Information
Pell Grants are federally funded and intended only for undergraduate students. They have a number of specific requirements to restrict who gets them and ensure that they are going to the students who need them most. Pell grants are not dependent on additional funds awarded, but are paid at least once per semester or term regardless of other funds you may receive. Awarding between $400.00 and $5,550 per academic year, the Pell Grant is generously awarded based on financial need and is contingent on the number of credits students plan to take. Notably, students can also apply for assistance for summer sessions if at least 6 credits are taken.
The following requirements are needed for consideration:
Undergraduate status
Be a United States citizen or eligible non-citizen
Satisfactory progress in chosen course of study
No default on previous educational loans
Students who want to attend college in Colorado should first and foremost file the FAFSA by the appropriate deadline in order to be eligible for a Pell Grant.
Colorado Student Grant
Offered according to a student's level of need, the Colorado Student Grant and Colorado Graduate Grant are based on FASFA information, including family finances. Following the State of Colorado's guidelines, grants are made by specific institutions and are to be used for tuition, books, fees, room, board, and supplies. To qualify, students must meet the following requirements:
Be a Colorado resident
Enroll in an eligible program at an eligible Colorado postsecondary institution
No default on educational loans or grants
Make satisfactory progress in chosen course of study
Based on financial need, the Colorado Graduate Grant is sponsored by the Colorado Commission on Higher Education. Awarding a maximum of $5,000, these grants do a big part in helping Colorado college students afford their tuition and can be applied for through a specific state university.
Colorado College Responsibilities Grant (CCRG)
Awarding between $200.00 and $600.00 each semester, the CCRG is state funded by the Colorado General Assembly and intended for undergraduate students who do not yet have a Bachelor's Degree. Colorado residency is also required. You can find out more about the CCRG through a school that offers it, such as the Metropolitan State University – Denver.
Dependents Tuition Assistance Program
The Dependents Tuition Assistance Program is strictly for the dependents of police, firefighters and National Guard personnel who have had a parent who has been killed or disabled in the line of duty. The dependents of the disabled must be able to prove financial need. The Program is also in place for the dependents of parents who are Prisoners of War or service personnel who are listed as missing in action.
Funds from this program will cover not only tuition, but also on-campus room and board at the Colorado college of the recipient's choice. Eligible students may apply through the Colorado Commission on Higher Education.
College Opportunity Fund
The College Opportunity Fund is funded by the Colorado General Assembly and pays a portion of tuition for students enrolled for eligible undergraduate classes. Based on a per credit basis, the stipend equals around $62.00 per credit (this rate is set annually). Therefore, if a student takes 15 credit hours per semester, the stipend will be approximately $1,860 for the year at public universities. For students enrolled in private colleges, half that amount will be awarded. Eligibility for this grant depends not on any income qualifications, but on the following:
Be classified as an in-state student
Have undergraduate status
Enrolled at least part-time
Be at least 13 years old
For those attending participating private colleges, the above stipulations plus graduation from a Colorado high school or a GED from the State of Colorado and a completed FASFA application qualifies you for the program. A very helpful FAQ is available on the College Opportunity Fund website.
Colorado National Guard Tuition Assistance Program
Students who wish to make a major dedication to their state and country in return for tuition assistance may choose to join the National Guard. Paying up to 100% of tuition costs, this program is intended for state-supported institutions only and is extremely generous in its benefits for those who are committed to the cause. The contact information to find out more about this state tuition assistance through a National Guard recruiter can be found here.
Iraq and Afghanistan Service Grant
Eligible students whose parent died as a result of serving in the U.S. Armed Forces in Iraq or Afghanistan can receive this Iraq and Afghanistan Service Grant, as long as they are not qualified as a Pell Grant recipient. Students must be enrolled full-time and be under the age of 24. Grants cannot exceed the amount of a maximum Pell Grant, or $5,550.
Federal Supplemental Educational Opportunity Grant (FSEOG)
Offered to students with exceptionally high financial need, this Federal Supplemental Educational Opportunity Grant can be awarded along with a Pell Grant and is intended to supplement the Pell in order to cover as many appropriate college-related costs as necessary. Eligible students can receive amounts from $400.00 to $4,000 yearly and it does not need to be repaid. Methods of payment are from individual school accounts and are given at least once per term or semester. Schools not using these time frames will pay at least twice yearly. The first step, of course, in receiving a FSEOG is first applying with the FAFSA.
Teacher Education Assistance for College and Higher Education Grant Program (TEACH)
The TEACH Grant is intended for those pursuing an education degree and teaching in public or private schools that serve low-income students in high-needs fields. Requiring a full four year committment as a full-time teacher, this grant does not need to be repaid unless the agreement is broken. Broken contracts result in full grant repayment. Students interested in the TEACH grant may also want to look into other grants available to student teachers. Eligible students for TEACH must fill the following requirements:
Complete the application for federal student aid (financial need is not required)
Be a United States citizen or eligible non-citizen
Be enrolled in a postsecondary institution that participates in the TEACH program
Be enrolled in the appropriate coureses to complete the program
Have a grade point average of at least 3.25 or score above the 75th percentile on a college admissions test
Sign a contract to teach in one of the high-need fields listed below.
The TEACH grant agreement is available online at the TEACH Grant website. If conditions are not met the grant must be repaid such as a Federal Direct Subsidized Loan. The TEACH Grant agreement will ask the following from participants:
Serve as a full-time teacher for a total of at least four years within eight years of academic program completion
Be highly qualified and teach at a low-income school
Teach in a high-need field/location.
High-need fields are as follows:
Bi-lingual Education and English Language
Foreign Language Mathematics
Reading Specialist Science
Special education
Grant-Hunting in Colorado
As you can see with the variety and depth of the programs here, there is no shortage of monies available to those Colorado students that seek them. Make sure to use the Colorado Commission on Higher Education's website, as well as that of your specific college or university, to keep updated with changes and news on the grants that are currently available.
Each individual Colorado college or university also offers grants designed for students studying in specific areas. Sponsored through private donations, applications and guidelines are specific for each institution. For example, the Dean's Graduate Student Grants, the John Marr Ecology Fund and the Beverly Sears Graduate Student Grant are offered to those attending the University of Colorado at Boulder. Often funded through generous donations to honor a loved one or alumni, these grants support research and the creative work of graduate students in all departments.
Another grant that is privately sponsored is the Metro State Need Based Grant, available in $500 per semester amounts for Colorado residents attending MSU-Denver. By researching the list of options for Colorado college grants, you will find more opportunities like these, along with possibilities for work-study, scholarships, and academic merit competitions.
Minority Groups
Browse Grants
Academic
Government
More Educational Resources