Scholarships for Hungarians and Students of Hungarian Descent
Are You Looking for Financial Help for College?
Scholarships that focus on helping Hungarians and those of Hungarian descent are available through select universities and organizations.
The Julius Rezler Foundation
This foundation was established in 1995 by Julius Rezler, the first major researcher of Hungarian working sociology prior to World War II. It provides offers four different types of scholarships for Hungarian post-graduate students and young researchers for their work at the University of New Mexico's Anderson School of Management and School of Public Management. The Central Eurasian Studies Department at Indiana University in Bloomington also accepts visiting Hungarians through the Rezler Gyula Scholar Program. There are also opportunities to study through a dozen different Hungarian institutions/programs.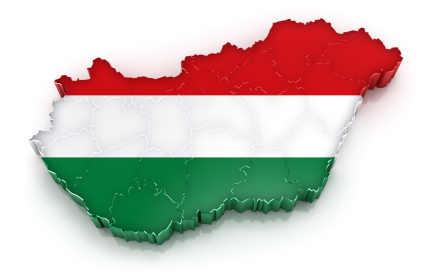 The foundation's main goal is to equip emerging leaders of Hungarian descent to foster dispute-resolution, mediation, ethicis and arbitration techniques in Hungary and the Central European region. Hungarian citizens with a university degree, under age 35, with plans to study in Hungary, are eligible to apply.
Hungarian Ancestry Student Scholarship at Wright State University
This unique award at Wright State University in Dayton, Ohio, is for students of Hungarian descent. To apply, students must write an essay on their academic and professional goals, provide proof of Hungarian ancestry and maintain a GPA of 3.0 to be eligible for this award of $500 to $1,000 per student.
American Hungarian Folklore Centrum
The non-profit American Hungarian Folklore Centrum (AHFC), a division of the American Hungarian Educators' Association, organizes the biennial Hungarian Folkdance Ensemble and the Eletfa Folk Music Ensemble featuring acclaimed Hungarian musicians, dancers and folklorists. In return, this organization provides scholarships to talented youth to attend a university in the United States while they are here performing Hungarian folklore.
American-Hungarian Coalition
The American-Hungarian Coalition located in Washington, D.C., offers the following grants and scholarships:
Dr. Elemér and Éva Kiss Scholarship Fund assists Hungarian students with their studies in an American college or University. The average scholarship is $1,000 per year. Some requirements include: Applicants must be a citizen of Hungary or a member of an ethnic Hungarian community in Slovakia, Romania, Voivodina, Serbia or Ukraine, and must have already been admitted to a United States college or University as a full-time student.
Congressional Internship Program allows young Hungarian Americans and well-qualified English-speaking Hungarians from Hungary and neighboring countries to get acquainted with the workings of the U.S. Congress and to motivate them for public service in their respective places of origin, and to provide professional contacts in the U.S. The grant covers living expenses and local transportation expenses in the Washington, D.C. area for the duration of internship, not to exceed four months.
The American Hungarian Federation
The American Hungarian Federation in Baltimore, Maryland, is the largest Hungarian-American umbrella organization in the United States. Through its Hungarian Scholarship Fund, it provides scholarships to needy students from Hungary, Transylvania, Slovakia, Transcarpathian Ukraine, and Vojvodina, Serbia. The organization also established the Hungarian American Education and Cultural Preservation Fund to support scholarships and internships at home and abroad to preserve Hungarian schools and cultural institutions, language, history, and traditions. Projects and funding varies, so check with the federation.
Browse Scholarships
Resources
More Educational Resources