Visual Communications Scholarships
See What's Out There For You
Visual communication dominates the modern landscape. From Web pages to newspapers and magazines to signs and advertisements, artistic work that conveys message and meaning falls into visual communication. This has become an expansively growing field of study that attempts to collate historical design and methods of communication with contemporary expression across a rapidly changing palette of technological tools.
Students in visual communication majors are usually either studying in the art and design environment or in mass communication and journalism schools. Based on your choice of program, you may concentrate on anything from medical illustration to magazine design and layout.
Professional graduates of visual communication programs may find jobs in almost any field, especially in positions where communications tools are necessary. You could be working in advertising, broadcast journalism, film and television, instructional, web or graphic design jobs.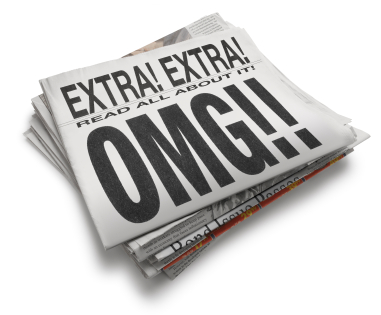 Organizational
Visual communication students with an interest in the medical field or health sciences, especially medical illustration, may already be familiar with the Vesalius Trust for Visual Communication in the Health Sciences, a non-profit public foundation to develop and support education and research programs in the field of health science communication. Scholarships include:
Dr. Frank H. Netter Award recognizes an individual or organization who has developed visually oriented educational materials with proven or potential impact on the way health sciences are taught and/or practiced. This prestigious award comes with a $1,000 cash prize.
Inez Demonet Scholarship is awarded annually to the student who exhibits outstanding merit and potential in the field of medical illustration. Recipients are awarded $2,000 Awards are $2,000 andare made an ex officio member of the Trust Board of Directors.
Student Research Scholarships are given to students enrolled in medical illustration programs who have completed one year of the curriculum.
Continuing education and travel-stipend awards are made to professional visual communicators in health sciences to keep up with technological advances by attending annual meetings of the Association of Medical Illustrators.
Specific Colleges
Ohio University's School of Visual Communication is one of the highest regarded and most competitive in the Midwest. The program integrates an interdisciplinary curriculum that engages students in visual communications methods in photojournalism, publication design and informational graphics, commercial photography and interactive media design. The school's Scripps College of Communication offers dozens of scholarships specifically for visual communication, including:
Charles L. Scott Scholarships offer generous awards to a varying number of eligible visual communications majors with proven excellence. The values vary.
Madeline L. Utley Scholarships are reserved for those students in the major who not only show promise, but also exhibit unusual financial need.
Diane K. Gentry Visual Communications Scholarships are designed for juniors, seniors and graduate students who are committed to a career in documentary photography, and show a genuine talent and financial need.
Paul Schutzer Memorial Award provides an annual grant to help fund an advanced photo student working on an in-depth story and photo essay.
College of Communication General Scholarships, of varying values, are awarded for excellence in visual communications and within the university.
The Founder's Vision Award goes to a student who proposes a project that best demonstrates the importance of communicating with visuals. Funds support expenses related to the completion of a special project.
Vern N. Utley Scholarship for minority or multi-cultural students is a generous award that covers tuition, room and board, textbooks and other educationally-related expenses.
Knight Fellowship in Newsroom Graphics Management provides an extraordinary opportunity for an outstanding mid-career professional to earn a master's degree from Ohio University's School of Visual Communication (full tuition support and a generous stipend).
Visual communications majors at Truman State University in Missouri may qualify for the $350 Bob And Brenda Jones Visual Communication Scholarships. These modest awards reward talent and financial need; applicants must maintain a 3.0 GPA in the major.
The Department of Design at Ohio State University trains students in traditional and cutting-edge design and visual communication. Participants are familiar with print and type, design problems, 2-D and 3-D space, as well as the elements of industrial and interior design. Scholarships in the department include:
Charles Wallschlaeger Scholarship Fund memorializes a former faculty member while providing generous scholarships for an outstanding undergraduate or graduate design student.
Sara Jane Pyne Memorial Scholarships in the visual arts is awarded to academically talented students.
Gim and Jan Jay Scholarships go to Asian-American students that excel in the department.
The Anthony Byington Art Angel Fund provides financial support, books, or supplies for students majoring in visual communication.
The Minority Opportunity and Retention (MORE) Scholarship Fund is available to undergraduate minority students in the Department of Design, sophomore through senior years, holding a minimum of 2.0 cumulative grade point average.
Visual communication scholarships at the University of Minnesota are sponsored by the School of Journalism and Mass Communication:
Thomas Barnhart Memorial Scholarships are open to visual communication/graphic arts students, based on performance, potential, and financial need.
David Shippee Memorial Scholarships are given to for visual communication students who are juniors and seniors or graduate students, though undergraduates are preferred. Based on academic performance, financial need, and journalistic potential.
The Director's Award and Elliston Undergraduate Scholarship assist worthy and needy students in the School of Journalism and Mass Communication.
Communications Scholarships
Browse Scholarships
Resources
More Educational Resources