Speech Communications Scholarships
Earn Some Extra Cash
The field of speech communications is concerned with the methods associated with verbal and non-verbal communication. The specific subject area of speech falls under the umbrella of general communications studies. Students with a penchant for words and language will find themselves at home in this study and pleased with the many options of financing it. Students who choose to either major in speech communications, or concentrate in related linguistic curriculum, are well on track for successful and steady careers across a wide range of academic professions. Graduates in speech communications may go on to work in business, advertising, politics, or the arts within both the public or private sectors. In this diverse spread of jobs, the common factor is reliance on the high value of speech skills. Here are some options available through professional organizations and private colleges to fund your studies of speech to get you on your way.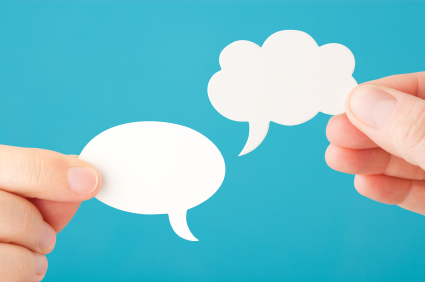 Professional Organizations
National Speakers Association Scholarship Fund Program
The National Speakers Association encompasses the vast field of speech professionals, particularly those whose talent lies in the spoken word. The NSA Foundation was established to promote the future of speech communicators by providing generous scholarships for college students in the major. The Scholarships Fund Program is designed for upperclassmen in a Bachelors program or for Masters students. Eligible applicants compete for four $5,000 awards. These highly competitive funds are given based on academic merit and commitment to the field of study.
Association for Women in Communications, Springfield, Illinois
The Springfield, Illinois Chapter of the Association for Women in Communications established a very competitive and generous scholarship fund for female students majoring in the communications field, including speech communications. Eligible applicants must be enrolled in a college degree program in the immediate region of central Illinois. Awards are $1,000.
College Scholarships
Ithaca College Perialas Prize
Ithaca College in New York provides a highly targeted Bachelors degree in Speech Communications. Students in the program are exposed to an interdisciplinary curriculum. Because department majors spend a good bit of time learning the ins and outs of speech making, it comes as no surprise that the department sponsors an annual "oratory contest" in which students pit themselves against their peers. Winners of this Perialas Prize receive $500 and the recognition of their department.
Illinois State University School of Communication
Illinois State University School of Communication sponsors the James L. Golden Outstanding Student Essay in Rhetoric award, which recognizes the exemplary written work by a student in the speech communications major. The scholarly article must be on the topic of historical or contemporary issues in rhetoric. Awards are $1,000.
Eastern Illinois University
Eastern Illinois University's School of Communication Disorders and Sciences is home to two humble but helpful scholarship awards in the speech department:
John J. Hopkins Scholarships are modest awards given to students in the department for their extracurricular involvement and leadership potential. Awards are around $200.
Ralph McGinnis Scholarships go to Speech Communications majors based on various criteria. Awards are up to $300.
Bernard T. Lomas Scholarship
Albion College in Michigan offers an endowed scholarship in speech communication that exemplifies the work of a former college president. The Bernard T. Lomas Scholarship in Speech Communication awards generous scholarships to outstanding students in the major. Scholarships are up to half the college tuition and are awarded based on academic motivation and financial need. Candidates must undergo an interview process, which means critical speech and language skills must already be honed.
Colorado State University
Colorado State University's Department of Communication Studies is broadly designed to educate students in media and visual culture, speech and civil engagement and contemporary cultural communications. Speech communications students are engaged in a varied curriculum designed to offer a broad survey of possible applications for their skills in the real world. Many Scholarships are available to speech communication majors, including:
Alumni Scholarships which are doled out to students with a remarkable ability to excel within the major in combination with proven economic need.
Harris/Morrill Memorial Scholarships go to speech communications majors whose career interests are in broadcasting.
Top academic students are most qualified for the Irvine Scholarship. Preference is given to those who are motivated to go onto higher studies in the field.
Majors focusing on the field of telecommunications may be eligible for the MacLauchlin Scholarships. Students are not necessarily recognized for academic merit, but for those motivated in the field.
Stahl Scholarships recognize economic need combined with academic potential.
Further Opportunities in Speech
The above professional organizations will provide support to the speech student while the private college scholarship opportunities are brimming with incentives for specialization, research, and high marks within the field. The more direct and targeted your particular interest in speech communications, whether it be speech disabilities in young females or modern linguistic translation, the better your chances of getting a highly specific monetary grant from an individual or an organization backing up your studies. Take note of these opportunities and use the breadth of the department to your advantage by being direct and specific in your goals. Check with the communications department of your college or university for further information about specialized scholarships in the field of speech communications.
Communications Scholarships
Browse Scholarships
Resources
More Educational Resources