Communications Studies Scholarships
An Exchange of Ideas About Money For College
Communications continues to be one of the most popular majors for college students. A degree in communications can lead to a wide range of professional careers, including journalism, broadcasting, advertising, marketing, and publishing. Communications majors may even find themselves working for large corporations in their public relations department, handling press releases and acting as a liaison between the business world and major media outlets. The career possibilities are nearly endless.
Students pursuing a degree in communications will find a wealth of valuable scholarship programs designed to help them complete their college education. Many of these programs will focus on a particular field of communications, and students will have a better chance of winning a scholarship if they have already narrowed the focus of their studies to a particular discipline. Having said that, some general scholarships for communication majors are available for undergraduates who have yet to decide on a definite career goal.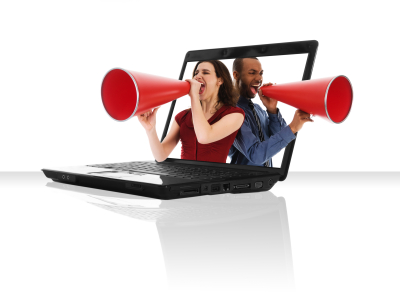 Scholarships for communications majors are highly competitive, and the majority of awards are strictly merit-based. The most common sources of scholarships for communications majors are corporations and professional associations, and colleges and universities.
Private Scholarships
The private sector is a prime source for scholarships for communications majors. Corporations and professional associations routinely offer scholarships for the next generation of communications and media specialists. Typically, private sector scholarships for communications majors will target students with particular career goals that are closely linked to the business or association sponsoring the award.
The following scholarships for communications majors are typical of the types of programs supported by corporations and professional organizations.
College Scholarships
Communications majors may find that scholarship opportunities are available through their own college or university. Schools routinely offer financial aid for high performing students, and universities with large Communications and Media Studies Departments are good sources for scholarships. Students should contact their college or university's Office of Financial Aid for information on scholarship programs for which they may be eligible.
The following programs should better illustrate the types of campus-based scholarships that are available to communications majors.
A degree in communications offers a wide range of career possibilities, from broadcasting to the boardroom. While the education can be extensive, and the tuition costs and be high, the right scholarship can help students majoring in communications realize their professional ambitions.
Communications Scholarships
Browse Scholarships
Resources
More Educational Resources