Tips to Get a College Scholarship
Need a Scholarship?
Learn how to save money on college today. Here is a free list of some popular scholarship programs and offers.
Adventures in Education- Adventures in Education is a program by TG which is a nonprofit organization dedicated to making education accessible to all students. They offer resources and information to students and parents to get prepared for college.
American Legion Education- The American Legion provides generous scholarships and other resources to help young students achieve a higher education.
Asparagus Club Scholarship- The Asparagus Club Scholarship awards from $1,500 to $3,000 to students preparing for careers in the grocery industry.
Athletic Scholarships- There is a big advantage for students who are smart as well as athletic. Some of the biggest awards are given to students who are able to work hard on the field and in the classroom.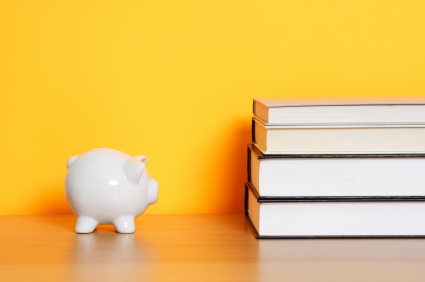 The Charles and Lucille King Family Foundation- The Charles & Lucille King Family Foundation is committed to educational excellence and professional development. They award scholarships to students in television, film and other related fields.
College Board Online- This is a non-profit organization which works to connect students to collegiate success. They work with students from Kindergarten through 12th grade to prepare them for college. The 3 main areas they focus on are college readiness, college connection and success, and advocacy.
CollegeBound.net- The College Bound Network works with America's leading colleges, universities, and career schools to help potential college students get ready for college. They represent schools in many different areas such as computer schools, language programs, study abroad schools, and many others.
CollegeNET Home Page- CollegeNET is a website where students can join online discussions with other students to voice their opinion on various topics. This site also gives out student scholarships every week! All you have to do is sign up, start a forum, comment on a forum, promote your forum, and vote.
Collegeview.com- This website is dedicated to helping students and parents search for college-related information. Their site is full of articles and pages regarding every aspect of getting ready for college and finding scholarships.
Daniel Murphy Scholarship Foundation- The Daniel Murphy Scholarship fund provides disadvantaged eighth students with four-year high school scholarships and educational support to students who show promising academic potential, leadership, and strong character.
FAFSA- The Free Application for Federal Student Aid should be the first thing any student should fill out before entering college. It offers the largest scholarships to students from all income levels.
fastWEB! Free Scholarship Search- You can find the perfect school, and find out how to pay for it all in one comprehensive website at fastweb.com.
FinAid: The Financial Aid Information Page- FinAid.com has all the information you need on the different types of funding available to students.
My College Guide- This site provides current, detailed information on over 130 colleges to students. It gives students an idea about the admission process and college life.
Fortune 500 Companies- Many Fortune 500 companies have programs and provide funding to students about to start their college career.
Handweavers Guild of America, Inc.- HGA encourages creativity and excellence in the fiber arts. They offer conferences and educational programs to its members. They award over $4,000 in scholarships and grants each year to students
Harry Truman Scholarship Foundation- The Harry Truman Scholarship Foundation aims to find college juniors who demonstrate leadership ability and are committed to careers in nonprofit or advocacy sectors, education or the government. This foundation gives them financial support for graduate study and leadership training to those students who are passionate about making a difference through public service.
Hispanic Scholarships- There are many different scholarships available to students with Hispanic backgrounds. We have everything you need to know all on one page for your convenience.
The Jackie Robinson Foundation: Scholars- This foundation strives to advance the educational opportunities of disadvantaged students of color. They provide four-year college scholarships and other generous opportunities to ensure success in college.
James Madison Memorial Fellowship Foundation-This foundation offers $24,000 in awards to students who want to become American Constitution teachers at the secondary school level.
The Karla Scherer Scholarship Foundation- The Karla Scherer Foundation is dedicated to promoting women studying Humanities at the graduate level.
More Scholarship Search Links- For a list of other scholarship search sites, visit this page.
National Science Teachers Association Scholarships and Awards- The NSTA is dedicated to promoting excellence and innovation in science teaching. They offer ways for science teachers from every level to connect with one another.
Native American Scholarships- There are a number of different scholarships for Native Americans looking to go to college. they range from individual tribe scholarships all the way to Federal scholarships.
Oklahoma Foundation of Excellence- The Oklahoma Foundation for Excellence provides over $260,000 in awards to graduating seniors in Oklahoma. They also have other initiatives to promote education at all levels.
Scholarship Calendar- There are time tables for every scholarship so it is important to know when the deadlines are for the scholarships you are applying for.
Vaughan/NAHWW Journalism Scholarship- The National Association of Home & Workshop Writers is a group dedicated to promoting writers interested in writing about do-it-yourself topics.
Browse Scholarships
Resources
More Educational Resources