Requirements for Distance Education Students
Do You Qualify?
Distance learning is all the rage these days: It fits education into your work and family schedule, and lets you apply to programs that may not be offered by your local schools and institutions. Before you sign up with an online school, check all of their requirements. Call the customer service or admissions department to ensure that you can apply. Competition is high among online schools, so you should be greeted warmly, with all of your questions thoroughly answered. Don't spend money on an application fee if you don't have all the facts.
You will have to do your homework. Some online colleges tailor to a narrow and specific catalog of specialty fields, while others offer dozens of programs ranging from associate to graduate level. Also remember to inquire about scholarships or discounts (for military veterans and others), because many do offer these incentives.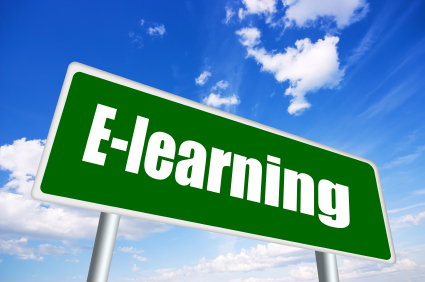 Check with Your Employer
If you are currently employed, determine if your company has relationships with distance learning schools. Colleges and universities like to partner with corporations because they can benefit by acquiring more students. At the same time, the employees often receive discounts on their tuition and other fees, and the employers can boast more educated employees.
Undergraduate Programs
All colleges have different requirements, but the majority have one thing in common. Students must at least have a high school diploma or equivalent such as a GED. When you apply, you must provide proof of your high school diploma and usually pay an application fee.
If you lack certain undergraduate criteria, many distance learning institutions will consider you for enrollment if you have a certain number of years of professional work experience relating to your chosen major. Each school has their own standards and treats each individual as a unique case.
Graduate Programs
To qualify for graduate courses, most colleges ask that you fulfill one of many requirements. Since you must declare a major, a common question asked is: What type of courses in undergraduate study qualifies for certain online graduate programs? The answer depends on where the classes were taken, and what online program you wish to enter. There's no easy answer, but most accredited schools accept credits from other respectable and accredited colleges.
As with undergraduate programs, professional work experience can substitute for college credits. An interview with a dean or other faculty member may be required. Two common tests for entry into grad programs include the GMAT, or Graduate Management Admission Test, and the GRE, or Graduate Record Examination.
Transferring to a Distance Learning School
Perhaps you are tired of commuting to a campus, prefer to learn from home, or your desired degree is not offered locally. Transferring to a virtual college may be a viable option. You are likely to want all of your previous coursework credits to transfer over. If you studied at an accredited community college or four year university, then most of your credits or units should be legitimate.
One problem you may run into is with graduate programs. The schools are usually more selective in awarding credits since graduate study can be more specialized. Always contact a large number of schools offering distance education before making your final decision. Some of the largest and most widely recognized virtual colleges are Strayer, University of Phoenix Online, and Drexel.
Distance Learning
More Educational Resources