What to Wear on College Interviews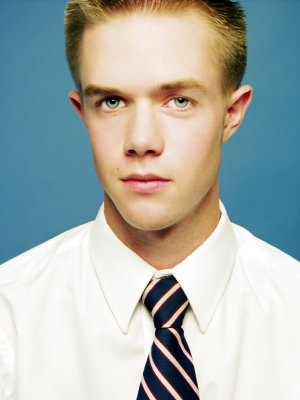 Preparing to get into college is one of the most exciting, yet stressful times in your educational life. But getting into the school of your dreams can sometimes be more impactful than actually attending class and passing that big exam. When you're ready for the all-important college entrance interview there are a few important things to keep in mind. Of course you want to be prepared and having an idea of what to expect on the big day is part of the planning. Look for commonly asked questions in college interviews and then see if a friend or family member would be willing to do a few practice runs with you. Along with the advance planning includes making sure you've dressed appropriately for the interview, so that you leave a lasting impression that will help the interviewer remember your poise and professionalism. Making sure you look great will help you to feel more confident and will make a big impression on the college interviewer. Remember that most people always hang onto their first impression of you, so you'll want to ensure that it is one they'll recall in a positive way when it comes time to make acceptance decisions.
Dress to Impress
Your college interview should be very similar to that of a job interview in terms of dress. Wearing ironed slacks or dress pants is a good choice for young men. Be sure your shirt is tucked in, you wear a belt, and a tie is definitely a must. Make sure your colors are coordinated and you look polished and clean. A suit jacket is another great decision, even if it is hot outside. Or, you can opt for an entire suit that goes together as one outfit. For young women, a dress or skirt of appropriate length is a nice choice, but dress pants can also be a good option if they are tailored and look professional. Wear a color-coordinated blouse to go with the skirt or pants so that you look put together. It is definitely recommended that you wear pantyhose with any dresses or skirts and appropriate dress shoes. Adding a blazer is a great way to show you're serious about the interview. You want to look professional and want to get that acceptance letter in the mail! Be sure to be positive throughout the interview. Sell yourself to the person you're talking to and highlight your various achievements, goals, and express to them why you want to attend their school.
What Not to Wear
Of course, there are several "don'ts" when it comes to what to wear for the college interview. Blue jeans are definitely off the table. They present a more sloppy look and most interviewers will probably think you are not serious about the interview process. Shirts should stay tucked in; no one likes a sloppy, untucked shirt, especially under these circumstances. Tennis shoes are also out. You should wear nice, clean, and polished dress shoes. For women, heels are acceptable, but they should not be too high and should be modest. A great option would be flats, and you'll stay more comfortable as well while walking across campus. Low cut shirts or dresses are not recommended and neither is too much makeup. Tank tops and spaghetti straps are also not a good idea. Remember, this is a very serious interview, not a night out with friends, so keep it simple! Make sure your hair is tidy and of course, that your teeth are brushed as well. T-shirts are another no-no when it comes to the college interview. Once you're in, you will be able to wear whatever you please in class, unless there is a dress code.