How to Ace that College Interview
General Interview Tips
Getting into a good college often requires more than just good SAT scores and a high school degree. In fact, many universities across the United States ask applicants to submit more than just an application. Some require an entrance essay as well as an actual face-to-face interview. Just like a job interview, college interviews can be stressful, but there are some ways you can improve your chances of doing well and getting accepted. By understanding what to expect during the interview as well as how to prepare in advance, you'll ace that interview without any problems and expect that acceptance letter to come in the mail!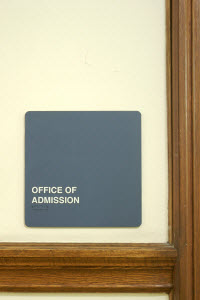 First Impressions Count
There are several things you can do to make sure you're better prepared for the big day. First, think about what you plan to wear to the interview well in advance. Dress professionally, and make sure you dress appropriately. Don't forget to groom your hair and brush your teeth so you'll look clean and polished for the big day.
Show Enthusiasm
On the day of the interview, there are several things to keep in mind. When speaking, make sure that you are polite, articulate, and that you make eye contact. Try not to overuse words such as 'like' or other slang words, but instead try to speak as eloquently as possible. Be yourself, be honest, and of course, don't forget to smile! Show the interviewer just how excited you are to become a part of the student body there. Your enthusiasm will definitely come through in the way you look, your body language, and of course your answers.
Don't be afraid to ask questions yourself as well! Ask the interviewer about campus life, what other students think of the programs you plan to participate in, and why they think the school is so excellent as well. Highlight your achievements, and tell them what you've done throughout your high school years including your grades and your favorite classes.
Common Questions
Here are a few examples of questions you might expect during the interview process:
What major have you chosen and why?
What can you bring to our college that will make the environment better?
What are some books you enjoy reading?
Tell me about yourself, your family, and your personal interests.
What is your opinion on various current events?
What are both your strengths and weaknesses?
What are some things you've already done to get ready for college and the college experience?
Practice Makes Perfect
Preparation for your interview is definitely the key to being successful in your college endeavors. With a bit of practice in advance, you should be fine on the day of your admissions interview. Remember that your goal is to leave a positive, lasting impression on the person your interview with. Being yourself is definitely the best way to achieve this, but be sure you do so with tact and sincerity. Have a friend or family member use a few practice questions on you, so that you can better prepare to give a good answer. Have them critique your answers and your delivery, and then write down some things you can do to improve. After your interview, it's always a good idea to send the college admissions officer a nice, personalized and handwritten thank you note. This will help to ensure that impression you gave lasts and that you appreciate them considering you being a part of their college.