Facebook's RoomBug application matches students with their future roommates
Incoming freshmen at five different American universities are using a Facebook application to send roommate requests to other students. The application helps students find a roommate through "online scouting," and matches each student according to political or religious views, study habits, and even cleanliness.
The creators of RoomBug describe the application as one that allows students to "do their own roommate matching at on-campus residences and off-campus student properties across the nation."  They explain that their mission is to "empower residents in the roommate selection process."
As of right now, students at Emory University, the University of Florida, Temple University, Wichita State University and William Paterson University can use the application to fill out a form and describe their living preferences. If they find a "match" on the application which fits their description, the student can then send a request to other users.
Approximately 25 percent of the 5,179 incoming freshmen at the University of Florida are using the application.
"We decided that rather than continue to fight against the social media that is so much a part of our students' lives, we need to get engaged in that social media," explained TJ Logan, who works as the associate director of housing at the University of Florida.
The application allows students to fill out a 5-point questionnaire, so rather than providing a "yes or no response," users can rate their answers on a scale of 1 to 5. All of the users are asked questions based on their:
Neatness level
Preferred bedtime
Visitor frequency
Activity level
Academic vs. social focus
Once they have completed their own questionnaire, users answer the same five questions to describe their "ideal roommate." For the final question, students must then select whether they would like to live with a smoker or a non-smoker.
Users can choose whether they would like their "lifestyle filter" to be turned on or off. If the lifestyle filter is turned on, all of the answers they have provided about their "ideal roommate" will be applied, and the number of roommate matches will be limited to only those who fit their preferences.
But the RoomBug application isn't the first of its kind: Over 83,000 students at 775 American institutions are already using URoomSurf, and students can create their own profiles, complete surveys, and then view their online matches. And two years ago Tulane University announced their partnership with a similar application called RoommateClick.
But not everyone is praising the use of social media as a roommate-matcher, as some feel this gives rise to racial, religious, or sexual profiling.
"As you leave behind high school to redefine and even reinvent yourself as adult, you need exposure to an array of different ideas, backgrounds and perspectives — not a cordon of clones," writes Maureen Dowd, a reporter for The New York Times. "College is not only where you hit the books. It also should be where you learn not to judge a book by its cover."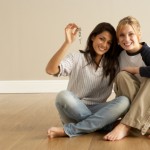 Picking your future roommate is a serious decision that should not be taken lightly: Studies show that your roommate's lifestyle could not only have a positive or negative impact on your education, it could also affect your state of mind as well.
According to a University of Michigan survey of 1,600 freshmen at two different universities, college students are more likely to fall into a state of depression if they live with a depressed roommate. Another group of researchers at Harvard found that non-drinkers who live with a partying roommate actually receive lower grades, and this is especially the case if two partying roommates, specifically males, live and drink together.
Also,  if a student lives with a roommate who has a video game addiction, studies show that their grade point average is 0.2 lower than students who don't live with video game addicts.
In another study conducted with freshmen at Marquette University, it was discovered that females who live with heavier roommates are less likely to gain weight as opposed to those who live with thinner roommates. Margo D. Maine, who is a psychologist and specialist in eating disorders, explained that women between the ages of 17 and 19 are more at risk of developing eating disorders if they live with a "calorie-counting roommate."
"Peer pressure is intense in that first year of college, probably more intense than in any other year of life," states Jeffrey Jensen Arnett, a research psychologist at Clark University and author of 'Emerging Adulthood: The Winding Road From Late Teens Through the 20s.' "Everyone around you is a stranger and you want to fit in…One way to find that place is to go along with what other people seem to be doing and what they seem to want you to do."