Trina Thompson – College Graduate Makes Potential Career-Ending Mistake
By now you are no doubt familiar with the story of Trina Thompson and her lawsuit against her alma mater, Monroe College. The blogosphere has been abuzz since Kathianne Boniello of the New York Post broke the story.
The Digital Student over at GoCollege offered some support for her plight. They noted that tiny Thomas College in Waterville, Maine, actually makes a promise to its grads, one that Monroe does not: a job or else.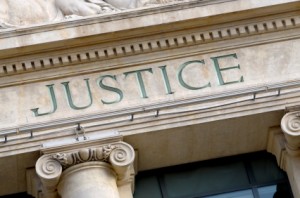 But most were merciless in their criticism of the 27-year-old. Robbie Cooper at UrbanGrounds gave her "The Idiot of the Day Award" while Ryan at RightJuris dissed her even as he stood up for the legal profession noting that Thompson had to file the suit herself, the insinuation being that the case was so frivolous that no one in the legal field would touch it.
Given some of the absurd suits that have been filed we tend to believe her when she simply says she filed it herself because she could not afford a lawyer. Whatever the case, therein lies the rub.
Everyone in the blogosphere has an opinion of the information-technology graduate. Trina Thompson is now a household name on the web.
Today, if one uses any search engine of note and types in the name Trina Thompson, pages and pages emerge. Many with unflattering titles, many more mentioning the anger she feels as a result of her plight and all highlighting the fact that she has chosen to blame her school for her failure to acquire a job.
Future Employment?
Irrespective of the merits of her lawsuit, Thompson now faces more difficulty than she could have ever imagined.
Anyone involved in the process of hiring someone for a professional position will thoroughly check a candidate's references. Not only will phone calls made and questions asked of all listed references, many employers will try to determine the inside scoop by contacting someone else that may have knowledge of a candidate but is not listed as a reference.
However, the Internet has brought new meaning to the term reference check. The time has come when virtually all potential employers add one other simple process: Googling a candidate's name.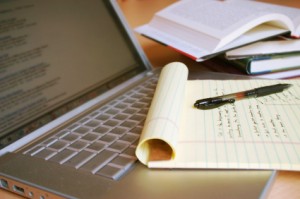 The availability to readily access information on the web about a candidate has created a whole new phenomena called personal branding. It is a concept every high school and college student needs to become aware of and breaks down simply: it is extremely important that when your name is Googled, positive information comes up.
The last thing you want to have happen is for that search to yield information that would cause an employer to think twice about offering you a job.
If Ms. Thompson was truly searching hard for work before but was coming up empty, her decision to file the lawsuit has likely become her kiss of death. By virtue of her actions, she has created the ultimate red flag for human resource offices. No employer wants to hire someone that appears willing to sue others in a fit of anger.
Unfortunately, the filing of this lawsuit led Trina Thompson down a path in which she lost control of her personal brand.
And given the nature of the Internet that will follow her the rest of her life.