College Rankings – Be Suspicious, Very Suspicious
Our hat goes off to Sam Lee, a graduate student, and to Inside Higher Ed, for shedding some more light on the shaky college rankings game. Lee had noticed that the University of Southern California ranked lower than seventh on all of the graduate level engineering category subfields yet somehow managed to earn the number seven slot on the U.S. News and World Report College Rankings.
Lee's questioning led Inside Higher Ed to contact both U.S. News and USC to see if it could get to the bottom of the matter. Turns out the large number of the engineering school's professors that were reportedly also members of the National Academy of Engineering helped push the USC rankings to seventh.
But while USC reported to U.S. News 30 professors belonging to the academy and the school's web site listed 34 such professors, Inside Higher Ed, through a very simple fact check, was able to determine that these figures were entirely inaccurate.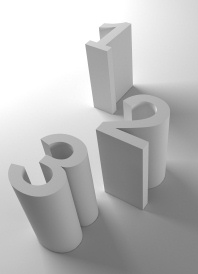 For reporting purposes, the school was supposed to be sending along the number of full-time faculty members that met the prestigious status. Turns out, of the 34 listed on the web site, 17 did not meet the criteria set forth by U.S. News.
U.S. News immediately acknowledged that if the school did have fewer faculty members in the academy than had been reported, the engineering college's ranking would indeed fall. The exact drop would of course depend on the final numbers reported and how they related to competitor schools.
And in one of the most important acknowledgments for students to hear, officials for the magazine also indicated they were not in the business of verifying the accuracy of the reports from schools. Instead, they trust the schools to be institutions of integrity and simply take what is reported at face value. Of course, they also base their rankings on the information provided.
This episode comes on the heels of the surprising candor of a Clemson official who publicly expressed how the rankings could be gamed (including the very issue expressed here, the accuracy of the reported data). That story was all over the internet in prompt fashion as was a followup admonishment from school officials.
Ultimately, the lesson for students is not to put too much emphasis on these rankings. Especially now that it is clear that those doing the ratings acknowledge they do not verify the information provided.