Getting College Credit for Life Experience – It Can Be Done
Last week we took a look at diploma mills and the sites that advertise degrees that will be awarded based on a person's life experiences. Such a notion is of course a scam; instead, a fictitious university sells you a document that at first glance might resemble an authentic degree but really is nothing more than a worthless piece of paper.
While the idea of awarding a degree based solely on life experience is ludicrous, some authentic colleges will consider awarding credit to students for some of their past life experiences and/or prior educational experiences.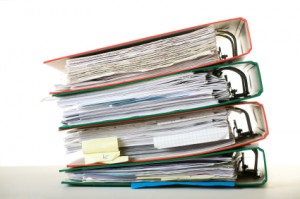 The key to receiving credit for prior experiences from schools is for the potential student to somehow demonstrate that he or she has indeed mastered the material associated with a specific course or courses.
Assessing Prior Learning
In simplest terms, colleges and universities will consider awarding credit for knowledge that has been gained through life experience or prior educational experiences. To determine whether a student has acquired the specific knowledge and skills associated with a course that is taught at the collegiate level, schools use two separate methods of assessing.
Learning Portfolios
One option is referred to as a learning portfolio. A learning portfolio is a collection of written documents that demonstrates a student has learned the materials that would be presented in a specific college course.
To receive credit for a portfolio, the materials contained within must demonstrate college-level learning. In other words, they are not materials that could be associated with a typical high school course or some remedial course given through a continuing education program.
Generally speaking, such a portfolio often begins with a list of the specific learnings for which credit is being requested. Once the list is presented, students generally complete an essay or learning request statement that notes how their prior learning relates to both the degree program and the course for which they are seeking credit.
The portfolio must also contain some documentation that a student had actually learned what he or she claims to have learned. It could be in the form of certificates from various training programs or letters from employers that attest to the skills and knowledge a person has obtained.
In some cases, the portfolio may be part of a sequence of courses where a student takes sections of one, two or three courses while preparing a portfolio that helps them demonstrate knowledge of the other sections taught in those respective classes.
In many instances, students then present this portfolio orally to a professor, a college official or a committee of combined college representatives. At that time, those observing may ask specific questions regarding the portfolio.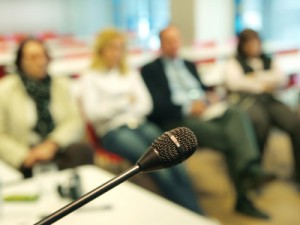 Without a doubt, preparing such a document can be time-consuming. It can be particularly difficult to locate specific artifacts to place in the portfolio that offer evidence of specific knowledge.
Even so, if students believe they have the knowledge and skills associated with a specific course, they should definitely examine the portfolio opportunity. There is no doubt that it will be less of a time commitment to prepare a portfolio then it would be to attend and subsequently meet all the course expectations of any legitimate college course. Most importantly, it could easily save a prospective student hundreds to a thousand dollars (the cost of having to pay tuition to take the course in the traditional manner).
Testing Out
Another typical way of earning credit for outside learning is through the use of some standardized test or tests. These tests can be national-standardized exams, state-standardized or even university-standardized. The reason for standardization is to have real data regarding what represents a passing grade and the fair awarding of credits.
One of the typical tests used is the College Level Examination Program or CLEP test. These exams are offered through the College Board and cover a number of different general subjects: mathematics, English composition, humanities, natural science, and social science and history.
There is also a second type of CLEP exam that is subject specific. For example, students could take a subject exam for Biology, a test that would cover the material typically taught in undergraduate, college-level Biology course.
For CLEP exams, depending on the school, various amounts of credit may be awarded depending on the student's score.
Another such test that might be used is the Graduate Record Exam or GRE. This is the exam typically used to assess a student's ability to enter graduate school.
However, given that the test is used to determine mastery of college level skills, some schools use it as a method for assessing prior learning. Depending on the school and the student's request for credit, students could be asked to take the general GRE test that measures a variety of general skills or a subject-specific test that measures achievement in a particular field.
Some schools will also consider a student taking an exam created by the school for specific courses. For example, professors might get together to create a comprehensive final for introductory calculus and all students, regardless of who their instructor was during the semester, take this exam at the completion of the course.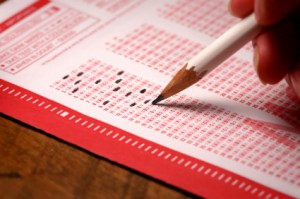 Such a test may also be made available to students who believe they have mastery of such a subject and a passing grade on the exam be used to award the student such credit. In certain instances, schools may administer this test orally rather than in written form.
In other cases, the constructed test might be a departmental level exam that is more comprehensive. For example, engineers generally must take three separate calculus courses as well as differential equations.
Within a school, the engineering department may prepare a comprehensive exam that would test mastery of these four courses as a block and subsequently award credit for all four if a student passes the exam. Such a concept is also often used within foreign language departments to determine the level of expertise of a student in a specific language and allow that student credit for several introductory-level courses.
In addition to the aforementioned test options, vocational schools often have job-related assessments that demonstrate advanced standing in a certain technical field. These assessments are generally standardized at the national level and can be used by students to demonstrate knowledge of specific entry level classes.
And lastly, anyone who has served in the military should investigate the Defense Activity for Nontraditional Educational Support or DANTES program. DANTES is a recognized program that can help a student earn credit for the materials commonly taught in introductory college courses.
Be Prepared
If students are considering one of the test options, it is important to prepare accordingly. Pursuing practice materials for standardized tests represents an excellent way to prepare for these types of exams.
For college-created exams, students should request a syllabus and reading list to be certain they clearly understand what will be tested. Students should then review those materials carefully and spend whatever time is necessary to review and read up on areas that they do not recall with ease or topics that may seem vague.
Ultimately, either through a portfolio or an exam, students can often obtain credit for coursework provided they are able to demonstrate mastery of the materials. While schools may limit the total number of credits that can be awarded through exams and/or a portfolio, or a combination thereof, every course for which they can gain credit places them closer to earning their degree.
And potentially save countless dollars in the long run.