Distance Learning Options for High School Education
Choosing between the GED and High School Diploma
To enroll in any college or university, you need to either have a high school diploma or have passed your General Education Test (GED). Normally students go to a physical high school to achieve their diploma, but online classes are also available. There are courses online to help study for the GED as well. Mostly, colleges are more impressed with a high school degree rather than a GED. This is because most universities look at someone who opted to get their GED as a dropout or underachievers who took a shortcut. Whether taking classes at an actual school or through the internet, it is always advised that students earn their high school degree.
A Great Advantage of Attending School Online
Online high school classes are great for older citizens who didn't have the opportunity to go to or complete high school when they were younger. Many of these people might feel a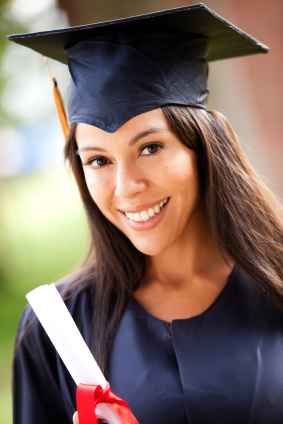 little embarrassed that they are so much older than their classmates or may be physically unable to attend a high school which makes taking online classes a great option.
Programs Available
There are more options than taking classes at a high school or over the internet. There are some Universities such as Brigham Young and Indiana which offer high-school classes and GED preparation classes. Whichever program you choose, be sure that it is accredited by a regional accreditation board. If you are planning on going to college after you attain your diploma, it might be wiser to take classes at a university so that you have more credibility when applying.
Eligibility for Classes
There are different requirements high schools have on enrolling. Most take students at the class level they qualify for- for instance, those who just finished the eighth grade will be enrolled in the ninth grade. However, for those who have stopped their high school education short, they are allowed to pick up where they left off. There is the option of testing to place you in a higher grade if you feel you should be placed above where they think you should be. Age plays a big part of which grade you will be in in public schools.
Private or Public?
Private online schools aren't regulated by state laws which give the student more options when enrolling. They also accept a greater amount of students over the age of 18 than do public schools. The only negative aspect to private schools is that they charge a tuition fee. This goes toward help running the school and can be costly to students.
Public online high schools are harder to get into for those over the age of 18 simply because they only accept students of high school age. There are free charter schools, but you need to contact your state's department of education to see if they allow them. The bright side of public online high schools is that they are free. For the sole purpose of getting a diploma, a public high school is the route you need to take.
Distance Learning
More Educational Resources