Electronic Equipment for College Life
Using Technology for Your Convenience
As young high-schoolers embark onto the next stage of adulthood, there are many new obstacles they will face. Luckily, before adulthood there is college. This is a great time in their lives where they can learn and have fun at the same time. College, however fun, is not easy, and there is a plethora of technological equipment that will help them on their journey. From iPods to desktops there are many avenues for enhancing the education process, and we have sorted through some of the primary technologies to help you out.
iPod vs. Beer
The Apple iPod. Need I say more? The ubiquitous and sleekly designed audio devices have now displaced BEER as the most popular item on college campus. The Apple ensemble includes the full-size iPod capable of storing up to 80GB and costs around $250; and the newest and hippest model, the iPod Nano, available in a range of Apple colors for around $150. Don't let the name fool you, its diminutive size is not indicative of hard drive size; it can handle up to 8 GB.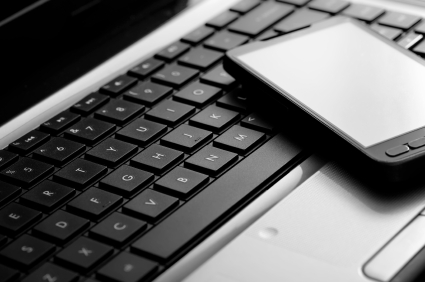 iPod for Music
As stated before the iPod Shuffle is the smallest product Apple offers to simply listen to music and is priced at $49.
The next step up is the iPod Nano which starts at $149. On this model, you can not only listen to music you've downloaded, but also listen to the radio, watch videos, and download apps to keep you entertained between study sessions. The brand new feature on this product is the inclusion of a touch screen. It holds up to 16 GB.
The biggest music playing device Apple offers is the iPod Touch. This thing isn't just a bigger version of the iPod Nano, it's more like the iPod Nano on steroids. With a 5-megapixel iSight camera, Retina display, wireless connection capabilities, and either 32 GB or 64 GB of memory, this product is leaps and bounds above any of its competitors. It doesn't come cheap, however. The 32 GB model goes for $299, and the 64 GB model is $399.
iPod for School
Every college student needs some way to do research and type up papers. Apple gives you a few options. Their form of a desktop-the iMac- is just what it sounds like. It sits on your desk, waiting to get utilized for research, typing and any other school-related work you may have. For the student who strays slightly from technology in the classroom and prefers taking handwritten notes, this product is for you. The price for an iMac ranges from $1299 to $1999.
There is a growing popularity for portable laptops. These are targeted toward those who like typing up their notes in class so they can always keep their schoolwork in order. This is where the iMac stops and the MacBook takes its place. Apple offers two versions of the MacBook- MacBook Air & the MacBook Pro. The MacBook Air is lighter, making it more portable for the college student on the go. The MacBook Pro is heavier, but what it lacks in smallness, it makes up for in performance. It offers a better resolution, and the fastest mobile processor- the Intel Core i7. With this added performance, comes an added price. It ranges from $1699 to $2799, whereas the MacBook Air ranges from $999 to $1499.
The latest crazy in the technology world are portable tablets. Apple has led the competition in the development and application of these new technological devices. Their iPad sets the bar in display, performance, battery life and almost every other aspect of the tablet world. Those students who like to have all of their data-handwritten and typed- in a central location, this is the perfect tool.
File Backup Gear
Even though most of these technologies hold a vast amount of memory, it is always extremely important to back up your files. You never know when your hard-drive may crash, or you may simply forget to save your work. There are many different ways to backup your work: removable USB Flash drives, external hard-drives, CDs.
The newest way to back up all of your files is the cloud operating system. This is a mostly free, online service that lets you put all of your pictures, word documents, videos and any other items you want to store. What makes the cloud system unique is that you can access all of your files from any computer from around the world. There is no external device needed.
Gaming Equipment
What better way to blow off studying than with gaming? Guys, girls, nerds, geeks, jocks, EVERYBODY plays video games. The most hardcore gamers usually stick with playing on the computer because of their superior graphics, but game consoles such as the Xbox are starting to become the most popular way to game. Other consoles include Sony's PlayStation3, and Nintendo's Wii.
Computer
Computers have now become a necessity people can't live without. It is the one device that keeps the whole world connected. Every college are equipped with internet access, whether it be through an Ethernet port or wireless access. Some computer companies even offer discounts to students purchasing computers for college. There are two main types of computers: Macs and PCs. Apple holds the market on Macs whereas there are a few brands that make PCs- Dell, Lenovo, HP, Sony, Toshiba, and the list goes on.
Laptop…
Laptops are a great way for students to keep up with both their social lives and their school lives. As society becomes more and more mobile, there is a need for technology to keep up with the pace. With today's progresses in technology, laptops are perfect for on-the-go students, and there is a great variety to choose from.
…Or Desktop?
Even though laptops are growing in popularity there are many who prefer a desktop. Desktops have much more computing power, have faster searching engines, and are the best for gamers. Also, they tend to be cheaper because there isn't as great of a demand as laptops.
Printers
Printers can do just about everything; print, scan, copy, and some have the capability to fax. Not only can you print homework assignments and papers, but you can even print pictures of all of your "extracurricular" activities. Some computer companies have deals where if you buy a computer, they will give you a free printer, so be sure to shop around. Prices range from as low as $50 to as expensive as a few hundred dollars.
Digital Camera
More and more people are become amateur photographers. With most phones coming equipped with cameras, and social media sites allowing you to put up all your photos at a moment's notice, digital cameras are lacking in popularity. However, there are still those who long for the quality and resolution that only a digital camera can give. You can purchase digital cameras anywhere from $50 to $500.
Where to Buy
There are many different places to get the gear you need. Stores such as Best Buy and Office Depot have just about everything you need for college- computers, printers, cameras, etc. But, if fighting the crowds just isn't for you, then try an online approach. Websites like Amazon.com, Buy.com, ebay.com, and many others have all of the technology you could ask for. In fact, most of these websites offer the same items at a discounted price. You should always shop around for the best deal before making a purchase.
Student Living
More Educational Resources