Distance Learning for TEFL Courses
Teach English Overseas
As the world becomes a global marketplace, the demand for English teachers rises. American college students who want to teach English as a foreign language (TEFL) to students in non-English countries have options through distance learning courses.
Accreditation and Affiliations
Make sure the distance learning course you sign up for has been accredited by a reputable organization. Call any college financial aid office and compare with another so you can filter out non-accredited schools commonly known as "diploma mills."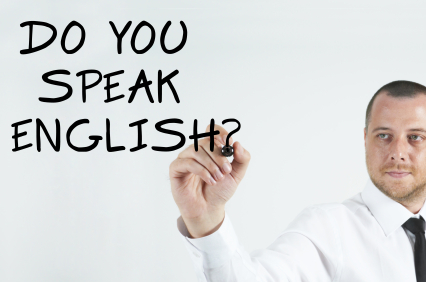 Teach English in Hong Kong
In the financial centers of the city, speaking fluent English is an advantage for professionals who want to excel in business. The majority of people in Hong Kong, mostly Chinese, speak Cantonese.
Since 1997, Standard Mandarin has grown in popularity and is often a mandatory school subject for students in Hong Kong. Americans who speak English and want to work abroad in Hong Kong must study Cantonese well. It is a good idea to relocate and learn at a quicker pace while living in Hong Kong.
If you choose to move, learn the language and study to attain your bachelors degree, taking distance learning courses offer convenience. You can move back and forth between Hong Kong and the States while attending the same virtual school online.
Most in-demand teachers are natives who learned English; however there is still plenty of opportunity if you are from the United States. Salaries for teachers are higher in Hong Kong than any other area in Asia. The students are reportedly well-behaved and respectful. Many U.S. colleges offer distance learning foreign language courses focusing on filling the demand for teaching English in Hong Kong. For people who do not speak English as their first language, the Test of English as a Foreign Language (TOEFL) is an assessment that can lead to teaching English in their country of origin.
Study to Teach in China
Unlike Hong Kong, the official and most common language in China is Standard Mandarin. With the world's largest population, China is a major player in world economics. As trade with the U.S. and China continues, speaking English for business purposes is a priority.
Signing up for a college program to learn Standard Mandarin can put you in a unique position to relocate and work abroad. Teaching English to Mandarin-speaking people will help you understand the culture, traditions, and customs so that you will become a valuable asset to any company, including your own if you decide to create one later in your career.
Asia is a Major Area for TEFL Job Positions
Whether you are a recent graduate, undergraduate, or simply wanta to change careers, you will find that Asia offers exciting opportunities for teaching English as a foreign language. Along with Hong Kong and China, other popular Asian destinations include Japan, Korea, and Thailand.
Distance Learning
More Educational Resources