Attend ESL Classes with an Internet Connection and a Computer
Are You an International Student?
If you are interested in learning English as a second language without visiting a classroom, you can take ESL courses online. Learning how to understand spoken English effortlessly and communicate effectively by speaking English as a second language is a long, painstaking process. Online study is especially helpful if your schedule is already full and you need flexibility to learn in your spare time.
During a Non-ESL Class, Have You Ever Felt :
… uncomfortable due to your lack of proficiency in English conversation? That's a common experience for ESL students who are struggling along in classes filled with native speakers. Such students are often confused during classroom discussions because of the difficulty of following a rapid conversational debate taking place in English. They often feel too embarrassed to ask questions because they speak slowly compared to other students and have trouble understanding the spoken answers they receive.
If you're unwilling to participate actively in class, that can hurt your grade directly or indirectly, by leaving the teacher with a negative impression of your willingness or intelligence. And if you have difficulty understanding the teacher's speech, that can result in not learning the material (or, even worse, misunderstanding and learning incorrectly).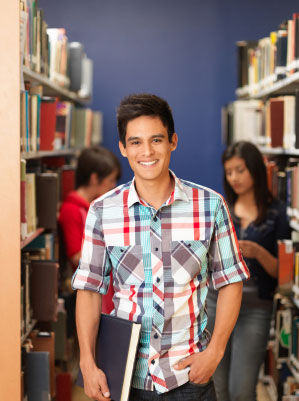 Would You Like To :
… have confidence that your classroom experiences will be pleasant and productive, without the obstacle created by unfamiliarity with English conversation? Many ESL students would love to have teachers speak slowly and carefully, or welcome as many questions as necessary to clarify the lecture. Speed is often a real hindrance in understanding spoken English.
Taking ESL courses online means you can encompass the instruction as slowly as necessary to succeed. When you work on your own computer, with no other students around to dictate the pace of the lesson, you can proceed in the manner that best fits yours needs and skills. You will not be judged for asking too many questions or slowing down the class.
Videos and other types of recordings you can access in online instruction allow you to hear spoken English. You can repeat particular sections of the lesson as many times as necessary until you're certain you understand what is being said. Conversely, you can proceed as quickly as you like when you feel comfortable with the material.
ESL videos are designed with a view to introducing non-native speakers to the language, so those talking speak more slowly as a matter of course. While learning from home and setting the pace of your education is very convenient, one of the obvious drawbacks is the lack of exposure to live English conversation at its natural speed.
Disadvantages of ESL Classes
The lack of contact with native English speakers, who have no reason to attend such classes, is what you'll most miss in any ESL class. And of course when you attend school online, there are no physical classes or classmate encounters. Unfortunately, there is no substitute for that type of connection, which is why language immersion experiences are so strongly recommended.
So it will take longer to perfect your conversation skills in such an environment.
Some ESL students worry that not practicing conversation with native speakers will prevent them from learning new words and local slang. While that is certainly true, remember that you will be pegged by your accent and diction when you speak. It would be disastrous to learn how to speak English from people who use poor grammar and malapropisms, or to acquire a habit of using vulgar phrases, because those bad habits are much easier to acquire than to break.
It is also true that most online learning prevents you from interacting with a group in any study activities. Some online providers now remedy that deficiency by providing live group chat sessions for students in the same virtual class, and if your internet connection is sufficiently fast you can participate in those. You'll be able to compare your learning experience with that of others, and receive some helpful study tips from your fellow students.
Choosing the Right College
If you can, take online classes from a college within traveling distance. That will let you travel to the school and interact with other local students at campus events like guest lectures or cultural activities hosted by your department. If you do not live close to a college that offers ESL classes, then review the wide selection of online schools to find a reputable and affordable provider. If your conversational skills are weak, you may communicate by email.
Distance Learning
More Educational Resources