The Ultimate Guide to Internships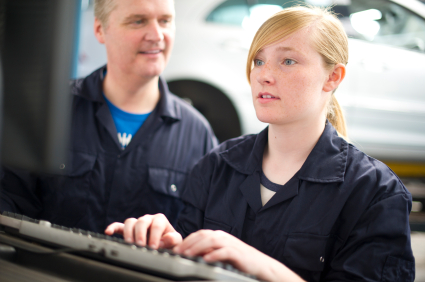 For many people, an internship is their first experience in a real job related to their studies or future careers. Even so, it is vital to make a good impression on the interviewer and the company in order to land the job. To do this the applicant has to be well prepared and know how to present themselves well at the interview. Even afterwards, following up correctly can help to tip the scales in their favor.
Before preparing for an internship or the interview, it is necessary to find some to apply to. The most reliable method is to check for internship opportunities advertised through university or college career departments. Companies also often post listings on job websites, their own sites, or even on their social media accounts. In some cases potential applicants create their own customized internship by presenting a proposal to the company. Internships can essentially be broken down into two main categories: paid and unpaid. Unfortunately many companies view internships as free labor and attempt to pass off mundane grunt work to their interns. Keep in mind that the point of an internship is to gain valuable work experience, industry knowledge, and make contacts. Reputable companies often do make it a point to pay their interns fairly, even if the wage is lower than that of regular employees. When looking at unpaid internships, try to find some that offer fair compensation in other ways. For example, gaining university credit in exchange for degree-related work experience is an acceptable compromise.
For most applicants, the first step of contact with an interviewer is through a resume and cover letter. Since these documents act as a written introduction, it is important to ensure that they are well crafted and polished. There are plenty of online tutorials, resources and guides on how to write a creative, impactful cover letter and resume. Pay attention to the requirements specified by the job poster. They may also ask for a reference letter, work portfolio, or other items to give a better-rounded picture of yourself. When a company calls back requesting an interview, there is a good deal of preparation to do in advance. For starters, do some research on the company including their mission, recent developments and products or services. Learn as much as possible about the position itself and what types of tasks are involved. It is fairly easy to research people online too, so find out some information about the interviewer. If they have published articles or press releases, or been interviewed, it is easy to learn a bit about their opinions and concerns about the industry. The day before the interview, print out extra copies of the resume, reference letters, and portfolio.
Interview clothes should be business formal. Make sure that they fit well and are ironed. A general rule of dressing for an interview is to dress the way the company's employees would appear for an important client meeting. This includes minimal accessories and proper grooming. Since some interviews may occur over the phone or by video conference, find a quiet place without any interruptions or distractions. It helps to run through a list of common interview questions in advance to mentally prepare answers. During the interview, take a second or two to consider each question and answer in a confident, straightforward manner. When in doubt, ask for clarification. At the end of the interview, it is acceptable to inquire about the next steps. Don't forget to take a business card from the interview for follow-up purposes. Within a week after the interview it is polite to send a follow-up email note to the interviewer. In this brief message, the applicant should thank them for their time, and briefly reiterate their enthusiasm for working with the company.
Once an applicant is offered a job, it is still important to keep on making a good impression. Dress neatly and always be punctual. On slow days, ask the manager whether you might take on additional tasks. This helps to show that the intern is a conscientious hard worker. Once the internship is complete, always ask for a reference letter from the manager or boss. Get contact details of key people and stay in touch with them every once in a while. When completed successfully, an internship can be an excellent stepping stone to a full-time career.
The resources below elaborate further on the various points of internships and the application process.