Missouri Gaming Association now accepting scholarship applications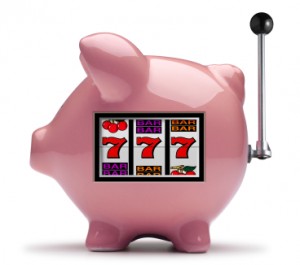 The Missouri Gaming Association is awarding two $1,500 scholarships and four $1,000 scholarships through their annual Project 21 Scholarship competition. In order to win a scholarship, Missouri high school seniors are being asked to write an article or create a poster or video which addresses the issue of underage gambling.
Scholarship info and requirements
Each article, poster or video will be judged on originality, style, content and educational value. The focus of each submission should touch on how to "deter" young people who are under the age of 21 from gambling, and/or discuss the "ramifications" associated with underage gambling. Students are also being asked not to confuse the topic with anti-gambling or compulsive gambling topics because they are not the same.
Here are the qualifications for the entries:
Articles: If the student is submitting an article, it must be published in a newspaper, magazine, or publication of the applicant's school between January 1, 2011 and February 28, 2011.
Posters: Every poster that is submitted must be displayed in a public area of the applicant's school for at least seven days (between January 1, 2011 and February 28, 2011). Applicants must also submit a one-page essay which touches on the topic of underage gambling, however, the essay does not have to be displayed or published at the applicant's school. Applicants must also provide a letter signed by their school counselor which confirms that the poster was displayed at the school.
Videos: All video entries must be between 1 to 5 minutes in length and be viewed in a school classroom or forum between January 1, 2011 and February 28, 2011. Applicants must also submit a letter signed by their school counselor to confirm that the video was viewed at the school.
High school seniors working as part-time casino employees are eligible to apply if he or she works less than 32 hours per week, and children of Missouri casino employees are also eligible as long as they are not a child of a Missouri Gaming Association officer or a Missouri Project 21 Executive Committee member. If the applicant is under the age of 18 then his or her parent/guardian must sign the application form.
Click here for the scholarship application form and to read up on the various other rules and requirements for the competition.
The application deadline is March 4, 2011.