Private loans and student death: The Christopher Bryski Student Loan Protection Act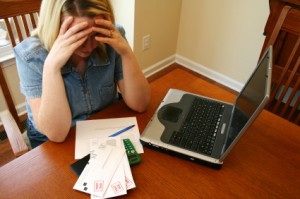 Due to the fact that 84 percent of private student loans require a co-signer, most students are left with no other choice than to ask their parents to co-sign their student loans. Unlike federal loans, if a borrower becomes disabled or passes away, private lenders demand that co-signers pay off the student loans in full.
But the House of Representatives recently passed H.R. 5458, also known as The Christopher Bryski Student Loan Protect Act or Christopher's Law, which will apparently "change the way private student loans are handled."
The bill was passed by the House on September 29th, 2010, and will soon be voted on in the Senate for action.
The authors of the bill recommend the following amendments to the Truth and Lending Act and Higher Education Opportunity Act:
Private education lenders as well as institutions will be required to provide student loan counseling services to students, and discuss the options and benefits of purchasing credit insurance.
Private lenders must "clearly and concisely" define the financial responsibilities of the co-signer, specifically what will happen if the student passes away or becomes disabled.
Students and co-signers must also be advised about the benefits of creating a Power of Attorney.
Christopher Bryski's story
In 2001, 23-year-old Christopher Bryski was accepted into Rutgers University, and he asked his father to co-sign his student loans so he could pay for tuition. Christopher borrowed approximately $44,500 in private student loans, and $5,000 in federal loans.
When Christopher was climbing a tree in June, 2004, he lost his footing and fell forty five feet to the ground. He sustained a traumatic brain injury which left him in a vegetative state for over two years, and tragically passed away in July, 2006.
Despite living through a parent's worst nightmare, there was more heartbreak around the corner for Christopher's family: The bank informed his father that he was responsible for paying back his son's loans. He was left with no other option than to come out of retirement just to pay off the debt, and by the time the repayment plan ends, he will have paid up to $85,000 due to interest. 
Although the information regarding repayment responsibility was "buried deep in the fine print of the contract," Christopher's father was under the assumption that he would be financially responsible only if Christopher defaulted on his loans.
The Bryski's story inspired U.S. Representative John Adler to introduce H.R. 5458 to the U.S. House of Representatives on May 28, 2010. The bill was then endorsed by The Brain Injury Association of America (BIAA), Brian Injury Association of NJ (BIANJ), Rutgers University and the National Association of State Head Injury Administrators (NASHIA).
"The bill is not going to help. It's too late for us," says Ryan, Christopher's brother. "Once Christopher's Law is passed, if and when it's passed, it will help families in the future [so] they do not end up in this situation."
However, it is important to point out that there are some existing private loans which have forgiveness policies in the event of a disablement or death.
Until this bill is passed into a law, experts are advising all students interested in taking out a private student loan to look into grants or "expanded federal options," and research credit insurance before asking someone to co-sign your loan.
Experts also advise that if you are co-signing your child's private student loan, it may be a good idea to have a Power of Attorney over your child's finances. Otherwise you will be unable to access your child's bank accounts or re-negotiate their loan repayments in the event of death.