Recession Could Mean Increased Financial Aid for Students
As students and their respective families enter the 2010 financial aid application time period, those filling out applications should be reminded of a letter sent by Secretary of Education Arne Duncan last spring.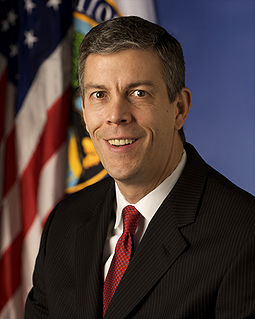 As just one aspect of President Barack Obama's pledge to increase student participation in higher education, the U.S. Department of Education released what has been dubbed a "Dear Colleague" letter. That communication, dated May 8th, encouraged college financial-aid administrators to take into consideration any special circumstances that students and families have faced during the economic downturn.
The key aspect of the letter involves an effort to make families more aware of a concept referred to as professional judgment. However, while the letter sought to have schools take greater responsibility for making more families aware of their rights, those filling out application forms owe it to themselves to understand the concept and the current circumstances surrounding Duncan's letter.
The Letter
First, The Chronicle of Higher Education describes the fundamental change that Duncan's office was seeking. While families have always had the right to ask the financial-aid office to exercise professional judgment, many were unaware of this right. The Duncan letter went so far as to encourage "financial-aid administrators to reach out to students and families who may be in trouble."
In addition, Duncan's letter clarified the changing circumstances for which financial aid administrators should consider utilizing professional judgment.
"A changed circumstance certainly includes the loss of a job or a reduction in work hours or wages," wrote Duncan, "but it also includes, for example, the income loss associated with a prospective student's decision to leave the work force or to reduce work hours in order to return to school."
The letter further indicated that professional judgment should be used on a case-by-case basis and requires colleges document the changed circumstances.
The Use of Professional Judgment
The idea of financial aid officers exercising professional judgment is simple to describe. According to The Chronicle:
Professional judgment allows aid officers "to adjust student aid to reflect a family's financial circumstances not reflected on the student's Free Application for Federal Student Aid, or FAFSA."
In other words, schools are being asked to look beyond the numbers and examine a student's and/or families' immediate circumstances. For example, if the student or parent worked most of last year, the FAFSA form might call for a specific expected family contribution based on those earnings.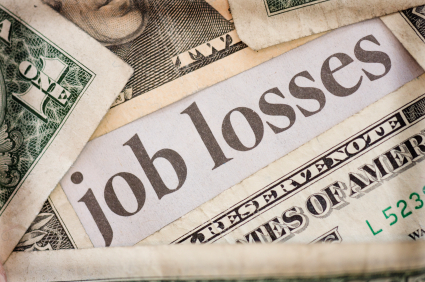 However, if the student or parent recently became unemployed or has seen a reduction in hours or hourly wage, then their ability to pay has been significantly altered. And for 2010, another adjustment involves families who took a hardship withdrawal from a retirement account to cover a medical bill. Normally such a withdrawal would be counted as income earned in that respective year but will not be for earnings in 2009.
The use of professional judgment was not something schools practiced liberally in the past. In fact, such a step previously held negative ramifications for institutions.
Previously, the Department of Education had used the professional judgment determination in its risk-based model to select schools for program reviews. The higher the percentage of students qualifying for professional judgment, the more likely the school could find itself in the review process.
The Duncan letter informed colleges that for both 2008-09 and 2009-10, the Department would make appropriate adjustments to its risk-based model.
Implication for Students
Students and families who have been impacted by the economic downturn need to understand their right to request that aid officers make adjustments even if such an adjustment is not offered. Such an adjustment could dramatically affect one's status, creating a new-found eligibility for grants and other need-based student aid that a student may not have previously qualified for. Students might also qualify for additional federal loans and work study options.
The biggest benefactors would be those individuals who have been laid off or had hours/wage reductions yet are interested in returning to school to retrain. Those individuals could conceivably find themselves in a position to be eligible for significant levels of need-based financial aid based on their current employment status.
Previously, independent students who had been laid off had to report their unemployment benefits as income. The Duncan letter directs institutions to set that student's earned income from work to zero for financial aid purposes.
But other benefactors could be current students who have had one or both parents lose wages. If a student or family has seen a recent paycheck change they should be sure to alert their respective financial aid office and seek adjustments accordingly. For greater clarity on who might be eligible, the Department of Education and the Department of Labor have collaborated on a web site that offers assistance to those recently unemployed.
Adding further optimism for students and families are a number of other positive aid developments. The maximum Pell Grant will be increasing to $5,350 for the 2009-2010 school year and to $5,550 for the 2010-2011 academic year. Those numbers are up from $4,731 a year ago.
In addition, the Hope Credit (now called the American opportunity tax credit) has risen to $2,500 for the 2009 and 2010 tax years (up from $1,800) and can be claimed for the first four years of post-secondary education (previously available for first two years only). The maximum income level for Hope eligibility is $90,000 for single filers and $180,000 for joint filers for 2009 and 2010.