Obesity – Lincoln University Seeks to Address Specific Health Care Concern
It was about two weeks ago we saw the alarming headline:
Report says 75 percent of Americans unfit to serve in military.
Calling it another threat to our national-security, the report, Ready, Willing and Unable to Serve (pdf) , indicated that 75 percent of Americans ages 17 to 24 do not qualify for military service because they are either physically unfit, they failed to finish high school or they have a criminal record.
On the education front, about one in four in the 17-to-24 age group lacks a high school diploma. That statistic has Education Secretary Arne Duncan pressing Congress to approve the Early Learning Challenge Fund, a 10-year initiative to improve childhood development programs.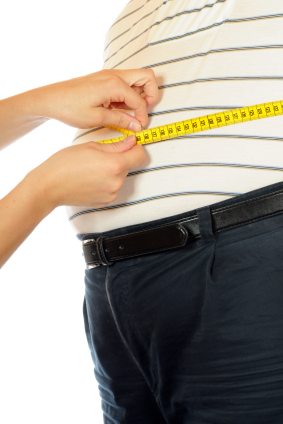 According to MercuryNews.com, roughly one third of all Americans in the age range would be disqualified for a wide variety of health related issues including asthma or for taking pills for depression or attention disorders. And another 27 percent of all young Americans would be disqualified by obesity alone.
New College Requirement
With that as a backdrop, we turn to Lincoln University in Pennsylvania where the school has enacted a physical fitness course requirement. The graduation condition is causing a major fuss because the course is not necessarily a requirement for all students.
Instead, the mandate exists for students with a body mass index of 30 and above, a BMI deemed as obese. Those students in that category must take and pass a fitness course that meets three times a week.
And if they are assigned to the class but do not pass, there is no diploma.
The requirement went into effect in the fall of 2006 but is only now making national waves as the time approaches for the first set of graduating students to be affected by the policy. And one should not be too surprised to learn that the school is now facing criticism from both students and the greater public.
Most articulate that the unfairness comes from the fact that not all students are being held to the same standard. James DeBoy, chairman of the school's Department of Health and Physical Education, offers quite a strong rebuttal to that assertion.
He likens the requirement to other remedial courses that some students need to take to improve their reading or math proficiency levels. He also went so far as to offer this rather candid assessment:
"We, as educators, must tell students when we believe, in our heart of hearts, when certain factors, certain behaviors, attitudes, whatever, are going to hinder that student from achieving and maximizing their life goals.
"Obesity is going to rob you of your quality and quantity of life," he went on to add. "We believe that this is unconscionable."
Lincoln, an historically black college named after the "Great Emancipator," might be a bit more cognizant of the general issue, since roughly four out of five African-American women over the age of 20 are overweight or obese according to the U.S. Department of Health and Human Services. When summarizing the situation, the folks at CNN added: "Obesity increases a person's risk of heart disease, type 2 diabetes, stroke, some cancers and other ailments."
But the same report offers this assessment from the legal perspective: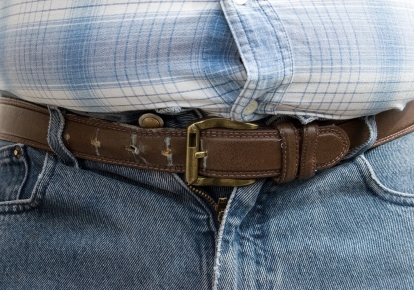 "The school's requirement seems 'paternalistic' and 'intrusive,' David Kairys, professor of law at Temple University Law School in Philadelphia, Pa., offered. 'The part that seems excessive is forcing them to take this course, or to exercise three hours a week, which isn't a bad idea for them, but should be their choice.'"
Addressing a Problem
We began by reminding folks of the recent military assessment of Americans ages 17-24 and noted the push for early childhood education to potentially address the 25% of this age group that did not graduate from high school. Of course, while no one questions the overall goal, many will question whether the funding of early childhood will be the answer.
Likewise, with 27% of that age group deemed obese, there should be a call to action to address this alarming trend. It of course has long term ramifications that transcend the military concerns and gets to one critical element of the healthcare debate, the idea of taking personal responsibility for one's physical well-being.
And there will no doubt be those who insist that the Lincoln requirement, or any such similar expectation at the collegiate or high school level, will do nothing to address the issue.
But then again, there is little doubt that the first step to solving a major issue is to educate the public on that issue. Lincoln appears to be doing just that.
The school even goes one step further. It takes those bright and hard-working students nearing graduation that are most in need of addressing this specific concern and mandates they be educated on the issue.