Seven Steps to Surviving a Lousy Roommate
You went off to college with great expectations yet now the excitement is definitely waning.
Perhaps you were barely ten days into the school year when the pile of dirty clothes began resembling the dormitory equivalent of Mt. Olympus? Another ten days later, not only did you note an odor beginning to emerge from the pile but you soon noticed other not so rich smells?
That each time your roomie entered the room you recalled the smell you generally associate with a large dumpster? Was it at that point that you realized he seemed completely unaware of where the shower was located?
Or was the issue less stomach-churning yet equally troubling. The constant stream of visitors or the CD player burning incredibly hot as it unceasingly blared rap music that would even cause Eminem to want to find some quiet time?
Perhaps it was even less insidious but just as onerous; as in the loudest snoring you have ever witnessed? That last snort always sounding as if your roomie might actually be drawing his very last breath.
Did your first call home to express your outrageous horror only result in Dad being, well…, Dad? The usual minimizing of the negatives and the suggestion that this could be a good thing, that it will help you get out of the room more and develop other friendships? Not to mention help you develop greater resiliency and even teach you to take a look at your own actions?

Surviving the Roommate from Hell
Rooming with another person is a great challenge, especially when two people have very different tastes and personal practices. Living in a very small space such as a dorm room involves compromise from both parties.
While it is easy to place heaps of blame on the person in the other bed, it could well be that you might just be getting on your roommate's nerves just as much as he or she is getting on your's. Still, just what is a person to do when, well, they seem to have been assigned the roommate from hell?
Dealing with Serious Concerns
DO: If you have concerns, it is imperative that you begin by discussing the specific issues directly with your roommate. In doing so, you must confront each issue head on but you also must do everything in your power to remove all emotion from the discussion. Politely note what you are witnessing, and why this is an issue for you. As you do so, to keep the emotions down, be sure to focus on the behavior and not the person. It is imperative that you not be seen as rendering personal judgment. Therefore, it is very helpful to begin the process by noting that you will let him or her express any possible concerns they might have with your actions!
DON'T: Whatever you do, don't wimp out and leave a note. They never work and most times, they usually backfire. Also remember that bringing in outsiders generally only adds fuel to minor issues, especially if it begins with you making sarcastic comments that somehow manage to get back to your roomie. So don't bring in the Resident Assistant before you have at least made a minimal level of effort to confront this particular issue yourself first.
Dealing with the Odor Queen or King
DO: This is a legitimate issue that falls under the first step noted above. You must confront your roomie with the specific issue. Most importantly, to help them make progress you must be ready to offer concrete suggestions and even some much-needed help.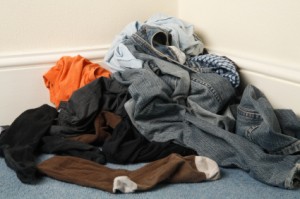 If the issue is a monstrous pile of smelly clothes, it just might mean that you will need to explain the concept of a laundry bag. Maybe even offer to have him or her accompany you on your next excursion to the laundry area. If it is about BO, it may be helpful to offer access to specific body products like shampoo and deodorant, perhaps even purchasing a few extra items and make them available.
DON'T: Whatever you do, don't belittle him or her in the process. If you make your roommate feel too small, your words will fall on deaf ears. They will be angry and see you as simply being hypercritical. The magic words most definitely include, "I am telling you this for your own good – as your roommate I feel I must make you aware of this issue so that it does not interfere with your ability to make friends. I just know that if you knew this was a problem you would want to take care of the issue."
Dealing with the Aspiring MTV DJ
DO: Again, take this issue into your own hands. The bottom line is your room must provide you with a place to sleep and to store your personal items. Be sure to create a schedule with your roommate's input that preserves these basic elements. That said, in an effort to fight battles worth fighting, it must be noted that your dorm room does not necessarily need to be your place to study. If your roomie insists on music blaring and you need solitude to work your academic magic, you must find a quiet place on-campus to study and do your related work.
DON'T: While it is easy to give in on the study time schedule, don't let the issue interfere with your sleep needs. While you can let him or her blare that rap music afternoon and early evening, there comes a point when it must be turned off so that you can sleep. As part of the negotiations process, let your roomie know you will allow him to get his music fix as much as you can reasonably manage but come 9:00 P.M. (9:30 or 10:00, whatever makes sense for you) you need the room to be quiet.
Dealing with the 24/7 Hostess
DO: As with the DJ, this is an issue that can be minimized to a certain extent. It begins with a discussion of a reasonable schedule, when it is appropriate for visitors to stop by. It then also involves requesting the common courtesy of knowing when someone is stopping over. That way you can plan accordingly and make your way to your study sanctuary if need be.
DON'T: Whatever you do, don't waver in your expectations regarding having a quiet room for those moments you want it quiet. That means no visitors after a specific time. And don't be afraid to declare specific items off base, as in no visitors plopping down on your bed or somehow managing to paw through your personal items. Offer your desk chair as one place to sit but otherwise you would expect visitors to be parked on your roomie's bed, in their desk chair or seated on the floor.
Dealing with Rip-Snorting Snorer
DO:This actually may be the toughest to deal with – such issues represent breathing problems often brought on by weight or other physical ailments. It could be that your roomie is not aware that his nighttime breathing is so contorted it is causing the blinds to rustle. Noting this behavior just might be the impetus to his getting the issue examined. After all, he may not even be aware of what is taking place. A set of earplugs could be helpful if your roommate is not ferociously loud. But of course with such items in your ears it might prove tough to hear that alarm clock come morning.
DON'T: Don't ignore this issue if it is keeping you awake at night. To be productive, you must get your sleep on a regular basis. Again, this can be one of the most challenging of issues to actually solve and could well be the one where you quickly enlist the help of the RA or HR.
Dealing with Candidates for the University of San Quentin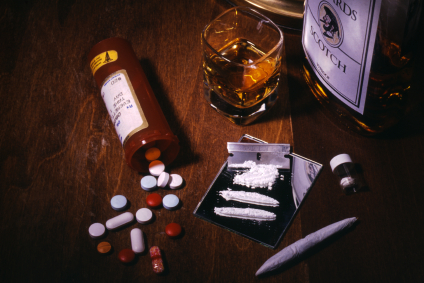 DO: When in high school, we develop a sort of notion that we must not rat out the behavior of classmates. But when it comes to such behavior occurring in your dorm room, it is imperative that you challenge illegal activity and emphatically insist you will not tolerate it in your room. If it involves drugs or other related behaviors that can result in a criminal record, it cannot be ignored. In too many instances, the failure to confront this problem results in you being painted with the same brush that your roommate is painted with. That may not be too disconcerting with certain peer groups but it certainly is when the persons addressing the issue represent law enforcement.
DON'T: Don't waiver – once you are witness to such behavior, give your warning that you will not tolerate illegal activities in your room, that if they occur again you will report them to the Resident Assistant and/or Head Resident. Then if he or she calls your bluff, you must act.
Moving Out
Of course, one method for dealing with the roommate from hell is to move out. This of course requires an option that may or may not be available, another place to move to. But when it comes to making the decision that you simply cannot get along with the person you have been assigned, you must understand the room is half his or hers. So if there is to be a separation and that separation is your choice, then you will be the one moving.
To be able to make such a request to your RA or HR, you must be able to communicate why your moving out is the needed solution. Their willingness to help you find new digs (if there are any available) will be predicated on your being able to explain the steps you have taken to try to make things work. If after discussing schedules and talking about basic personal needs, you still are not managing, then you might have some ammunition to request a change.
Just remember, the grass always tends to look a whole lot greener on your neighbor's lawn. Be sure that roommate you are struggling with is beyond making it work – because, ultimately, you may not have really seen anything yet, you may be simply switching one set of issues for another.
Because, Hell is a truly relevant term.