Keeping Low Income Students Out of College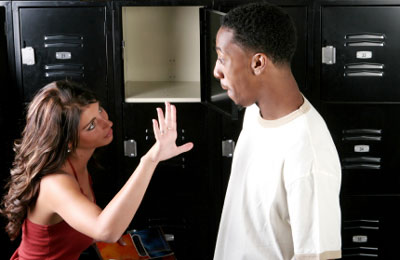 Barriers to Higher Education are Alive and Well
The Higher Education Act of 1965 launched some of the first financial programs aimed at the support of low-income and disadvantaged students. Since then, dozens of federal and state scholarship and grant programs have been developed to assist the same. A popular theory remains: more and more free money will put more disadvantaged and minority students into college and solve the problem of low college attendance rates among high poverty students. Regardless of the money higher education continues to throw at low-income students, the numbers actually attending college and staying in college remain low. If money is not the solution, then what's the problem?
The Problem
There are significant numbers of public funds already available for low-income students. Add to this the increasing trend among elite and reputable colleges and universities to spring for full tuition scholarships for academically eligible disadvantaged students and a more relevant question becomes: "With the money available already for low-income and minority students, why do so many fail to earn a college degree?" What circumstances beyond the financial, continue to impede the educational roadway of the disadvantaged student, and why does higher education, at large, repeat the same ineffective gestures in its quest for the solution?
Dream of College Access for All Americans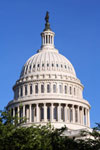 President Lyndon B. Johnson dreamed of building our country into one in which "a high school senior [could] apply to any college or any university in any of the 50 States and not be turned away because his family is poor…" He further declared, "Education in this day and age is a necessity."1 He made these statements on the same day he signed the Higher Education Act of 1965 into legislation. If higher education was deemed a necessity in 1965, then it has become critical by today's standards.
For the most part President Johnson's dream has become a reality, but outside of the financial, some of the same barriers to higher education remain:
Schools that fail to adequately prepare students for college.
Outside influences and expectations, especially those of parents/family and educators.
Psychological factors.
Secondary Schools Fail to Prepare Students for College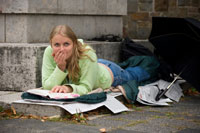 Regardless of the money available to low-income students, in many cases students fail to even qualify for college admission. Perhaps, as some critics of the current system argue, where career and guidance counselors proactive in "talking up" college as soon as middle school, kids particularly from disadvantaged backgrounds would incorporate college goals into their futures much more naturally than when career and education goals are thought inconsequential.
Educators, including teachers, counselors, and principals, simply have low expectations of disadvantaged students, say some proponents of education reform. An overall neglect of college preparation routinely takes place at most minority and high poverty high schools. The perception that disadvantaged students will either not make it into college, have little interest in higher education, or be unworthy of the time spent to get them prepared, are all subversive and deeply damaging perceptions. At best this disregard is a primitive throwback to the same circumstances President Johnson sought to bury.
The Non-Existent College Prep Curricula
Average, college bound high school seniors are alarmingly unprepared for the rigors of college academics, but an even more disturbing population of low-income and minority students seem to avoid college altogether or possess test scores and academic records that have put many in higher education on alert. In fact, the circumstances renew debate over the quality of public school systems: "Nine in ten high school graduates from families earning more than $80,000 attend college by the time they are 24, compared to only six in ten from families earning less than $33,000."2
Research proves that many of the so-called high school assessment tests "bear little resemblance to the work [students] are expected to do in college." Despite the best hopes of those students that do possess college degree expectations, preparation for such is sorely lacking—students again and again clearly "lack crucial information on applying to college and on succeeding academically once they get there."3 College administrators report that most students only think they are academically prepared; the sobering reality is that the so-called college prep curriculum they slogged through in high school was not college level work, after all.
Ironically, this lack of preparedness is the ailment of many average high school grads, and not exclusive to low-income students. But evidence shows that "a greater percentage of low-income students are marginally qualified or unqualified for admission at four-year institutions."4
And college prep includes providing students the appropriate information with which to pursue college, including college search, financial aid and scholarships, and admissions processes. But in many disadvantaged schools the information is not disseminated, not included as a natural progression in education.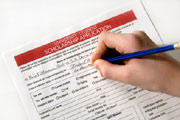 For students interested in pursuing college the process becomes a bit like fumbling in the dark: "many low-income college students need aid and do not know how to apply for federal or state assistance."5 Low-income students often opt for a community college—open access and remedial coursework, and schedule flexibility that allows students to work part time and carry on normal family responsibilities.
High Scores vs. Student Success and the "Push-Out" Phenomenon
High schools across the country have new standards by which to adhere. Accountability in secondary education may play a significant part in the collegiate success or failure of certain students. Since the inception of No Child Left Behind the reliance on test-based schools has split students down the middle—in some areas. Students are either an asset or a deficit to a school.6
In New York City, test scores served to define a dispensable archipelago of students most likely to fail. Students at disadvantaged schools throughout the region were so overlooked that rogue administrators and educators systematically amputated from the system whole populations of underachievers for the "betterment" of the whole. The plan was simple: "push out" students with poor grades and low test scores and test score averages would look a lot better.7
The Teacher Factor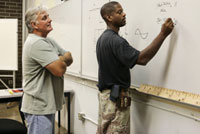 Does a high quality teacher make a difference to a low-income and/or disadvantaged student, and if so, why? A growing body of evidence shows that teachers do matter. But studies have begun to prove an alarming trend: "The very children who most need strong teachers are assigned, on average, to teachers with less experience, less education, and less skill than those who teach other children."8
A study that surveyed three Midwest revealed consistent data proving that in most low income schools teachers were much more likely to be "inexperienced, out-of-field, and uncertified." Furthermore, as school enrollment of low-income students increased, the population of teachers hired grew increasingly inexperienced.9 Most studies declare five years of teaching experience as the dividing line between experienced and inexperienced.
The less experienced the teacher the less likely he or she is to be qualified or motivated to guide disadvantaged students in wise career and education choices. Surprisingly, teacher surveys have also proven that on the whole they, too, tend to have an unsure grasp on the college preparatory process.10
The qualities most valued and effective in high-quality teachers include:
Over five years experience teaching within their specialty.
Teachers able to modify methods on-the-fly and in direct response to student abilities.
Teachers with degrees from reputable institutions.
Contemporary findings such as these provide more leverage for school systems, and lawmakers when it comes time to plan teacher distribution models designed to serve future generations of students.
Can Experienced Teachers Get Disadvantaged Students to College?
Data has been culled from a crew of challenged high schools, turned-high-performing, in various regions of the U.S. that proves high quality teachers can make a significant difference with at-risk youth. In every high performing school surveyed almost half the student bodies were from high minority-high poverty backgrounds. And in every case the population of college bound students had increased above the national average.
What factors set high performing high schools with diverse student bodies well above others in nurturing college ready graduates?
High quality and experienced teachers able to adjust methods to suit students.
A very relevant and challenging college preparatory curriculum that surpasses state requirements.
Unlimited access to academic tutors and career advisors.11
Part of the goal of the Higher Education Act of 1965 was to promote improvement in high minority/high poverty schools, including attracting more experienced teachers. Contrary to some, both these factors—schools and teachers—continue to figure prominently in the educational futures of students.
College Admission Requirements Detrimental to Disadvantaged Students
Whether high school or college, the fact is that reputation, high marks, selectivity ratings, and even cost of tuition, all constitute factors that conspire to create an institution's reputation. Ratings and credentials have become a beacon for student business, a means to market and advertise a college to expanding populations of prospective students.

The annual U.S. News and World Report: America's Best Colleges has become a much-anticipated publication.
New criticism, though, from college administrators aims to downplay the relevancy of some of the ratings, which many say have nothing to do with a good college education. Why so much fuss over ratings? The report has been widely dubbed the college "beauty contest," and the higher colleges and universities have driven ratings the better their business. But in the process, some pieces of the academic puzzle have been forsaken, like some populations of students.
Ratings Drive Business, Which In Turn Drives Up Admission Reqs
Colleges and universities that rank well in the U.S. News report seek to be considered "selective." This kind of marketing seems to make business more brisk, but it also makes it challenging to attract a large minority or low-income student population. In order to make a college accessible for the majority of low-income and disadvantaged students, admission requirements must be relaxed.
The traditional metrics of admission include SAT scores and GPA, precisely the type of measurements most low-income students suffer by. As we explored above, it's not their responsibility—educators have been loath to provide the proper guidance and nurture—and, besides, SAT and GPA are rarely accurate indications of academic worthiness. This then is why a growing stable of college administrators is taking aim at the notoriously exclusive annual ratings race.12

Compared to the relatively small number of college administrators backing away from the ratings game, there are plenty that believe in its promise. For instance, a strong cadre of schools believes the marketing theory that overpriced products and services attract buyers and consumers because high price implies high quality. This then is why tuitions are hiked and SAT and GPA requirements inflated. Yet again, disadvantaged students are unable to reach certain institutions where, ironically, money is likely to exist for their education.
When Admission Hikes Purposely Dismiss Disadvantaged Students
Another strategy behind ramped up admission requirements seeks to purposely define the splinter group of underachievers and those students with low test scores and make it impossible for them to essentially clog the way of those students without academic challenges. Low income and minority students with low SAT scores and low GPAs "will be steered" to the state's community colleges.
Simultaneously more college prep programs are being built into the state's public school system. Students will now have a system in place able to alert them should their academics fall below realistic first year college goals.13
Outside Influences Offer Most Resistance to College Life
Besides money and academic challenge, many low-income and disadvantaged students face challenges much more murky to middle and upper income, white Americans. In some cases the influence of parents and family are more profound than more mainstream issues.14
Parental Influence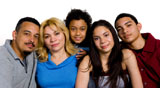 Consider the idea that many minority and low-income students come from first generation families, meaning no one else has yet gone to college. For many average American students, the dream of a college degree is fueled over the years by parents. When that drive is not there, other priorities may take precedence, such as job, finance and family.
It's not that parents of first gen college students have no desire to see their children succeed, even go to college, but most are unable to provide the type of support necessary to bolster a fresh and, perhaps, disenfranchised college newbie.
Cultural Perceptions of Debt
Financial aid experts may also have discovered another roadblock—"cultural aversion to debt." Over the years the financial aid needs of middle and upper income students have risen, but statistics have shown little or no increase in the student loan debt among low-income and ethnic minority student groups, which "calls into question the effectiveness of student loans in aiding low-income populations." Studies strongly suggest that minorities are "more sensitive to price and less willing to use educational loans to pay for college when making their college decisions."15
Tuition sticker shock may be a similar deterrent. Even though academically talented low-income students may qualify to enroll in elite universities where the ability to prove a certain level of disadvantage buys them a free ride, only a fraction of those actually eligible partake of the opportunity. The scholarships from institutions like Harvard and Princeton are not just in place for altruistic purposes. These "white-bread" institutions want to diversify and offering money for disadvantaged students seems a good idea. Surprisingly, a much larger wellspring of academically qualified low-income students is out there. SAT scores prove the numbers,16 but where are they?
Educator Expectation Matters, Too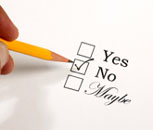 The nation's low-income students, including those with academic fortitude and those dubbed low-achievers, may share common bonds: many face familial and cultural obstacles, but do they also face low educator expectations? Studies have already measured the effect of educator expectation on the college outcomes of low-income, minority students and found alarming numbers of low-quality teachers and counselors with little hope for students in lower income brackets.
Teachers and advisors acting out of their personal beliefs and stereotypes may be unable to provide the unbiased guidance underserved students require to get them to the doorstep of a college campus, whether it be a community college or one of the elite universities.17
What Then if Not Money?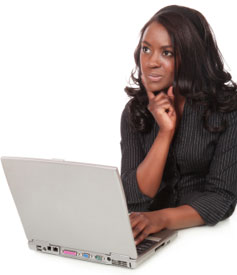 Considering the obstacles discussed above, are there further psychological impacts? If I am a student from a low-income household in which neither of my parents attended college, isn't it likely that a college degree will not be a main priority in my life? And if I am academically talented, would I not feel out of place and disenfranchised on a Harvard campus even if my education were fully funded?
If I overheard teachers in my high school complaining about their jobs and saying that many of the students will be lucky to make it to graduation, much less college, would I not doubt my teachability, my worth as a student?
Harvard can roll out its red carpet and dangle full scholarships 'til the cows come home, but what really eats away at the collegiate futures of low-income, minority students—talented or not—has little to do with money.
Footnotes
LBJ for Kids, accessed September 3, 2007, http://www.lbjlib.utexas.edu/johnson/lbjforkids/edu_whca370-text.shtm.
"Harvard Announces New Initiative to Aimed at Economic Barriers to College," Harvard University Gazette, February 28, 2004, accessed September 5, 2007, http://www.hno.harvard.edu/gazette/daily/0402/28-finaid.html.
Rooney, Megan, "High Schools Fail to Prepare Many Students for College, Stanford Study Says," March 3, 2003, accessed September 4, 2007, http://ed.stanford.edu/suse/news-bureau/displayRecord.php?tablename=susenews&id=25.
Andrea Venezia, Michael Kirst, Anthony Antonio, Betraying the College Dream: How Disconnected K-12 Schools and Postsecondary Education Systems Undermine Student Aspirations, 2003, accessed September 4, 2007, http://www.stanford.edu/group/bridgeproject/betrayingthecollegedream.pdf.
Kirst, Michael, "Betraying the College Dream in America," The College Puzzle, August 21, 2007, accessed September 4, 2007, http://thecollegepuzzle.blogspot.com/2007/08/betraying-college-dream-in-america.html.
Beveridge, Andrew, "Counting Drop Outs," Gotham Gazette, August 2003, accessed September 4, 2007, http://www.gothamgazette.com/article/demographics/20030814/5/492.
Beveridge, Andrew, Gotham Gazette.
Heather Peske, Kati Haycock, Teaching Inequality: How Poor and Minority Students are Shortchanged on Teacher Quality, The Education Trust, June 2006, accessed September 2, 2007, http://www2.edtrust.org/NR/rdonlyres/010DBD9F-CED8-4D2B-9E0D-91B446746ED3/0/TQReportJune2006.pdf.
Peski, Haycock, The Education Trust.
Venezia, Kirst, Antonio, Betraying the College Dream
"Preparing All High School Students for College and Work: What High-Performing Schools are Teaching," ACT, February 23, 2005, accessed August 30, 2007, http://www.act.org/news/releases/2005/2-23-05.html.
"U.S. News College Rankings Debated," The Online News Hour (transcript), PBS, August 20, 2007, accessed September 5, 2007, http://www.pbs.org/newshour/bb/education/july-dec07/rankings_08-20.html.
Tresaugue, Matthew, "UT Campuses Will Raise Admission Standards," University of Houston, May 10, 2007, accessed September 5, 2007, http://www.uh.edu/ednews/2007/hc/200705/20070510admission.html.
Szelenyi, Katalin, "Minority Student Retention and Academic Achievement in Community Colleges," 2004, accessed August 29, 2007, http://www.ericdigests.org/2001-4/minority.html.
Cultural Barriers to Incurring Debt, ECMC Group Foundation, 2003, accessed September 3, 2007, http://www.ecmcfoundation.org/documents/CulturalBarriersExecSummary.pdf.
"Large Numbers of Highly Qualified, Low-Income Students Are Not Applying to Harvard and Other Highly Selective Schools," Journal of Blacks in Higher Education, 2006, accessed August 26, 2007, http://www.jbhe.com/news_views/52_low-income-students.html.
Patricia George and Rosa Aronson, How Do Educators' Cultural Belief Systems Affect Underserved Students' Pursuit of Postsecondary Education?" Pathways to College Network, 2003, accessed September 3, 2007, http://www.pathwaystocollege.net/pdf/EducatorsCulturalBeliefs.pdf.